The game is inspired by the popular "Rainbow High" line of fashion dolls.
Outright Games, the company behind family-friendly video games like Peppa Pig: World Adventures and DC's Justice League: Cosmic Chaos, has partnered with toy company MGA Entertainment to create a video game inspired by the Rainbow High brand of fashion dolls.
Developed by Xaloc, Rainbow High: Runway Rush is a puzzle adventure game that will challenge players to complete an art assignment with the theme "Everything is Art."
Rainbow High: Runway Rush will allow players to play as six of the Rainbow High characters (Ruby, Poppy, Sunny, Jade, Skyler, and Violet), with each character having different skills. For instance, Skyler is skilled in fashion design.
As players make their way through the game, they'll be able to visit multiple locations, like the school's atrium, Sunny's bedroom, and the Fabric Studio, among others.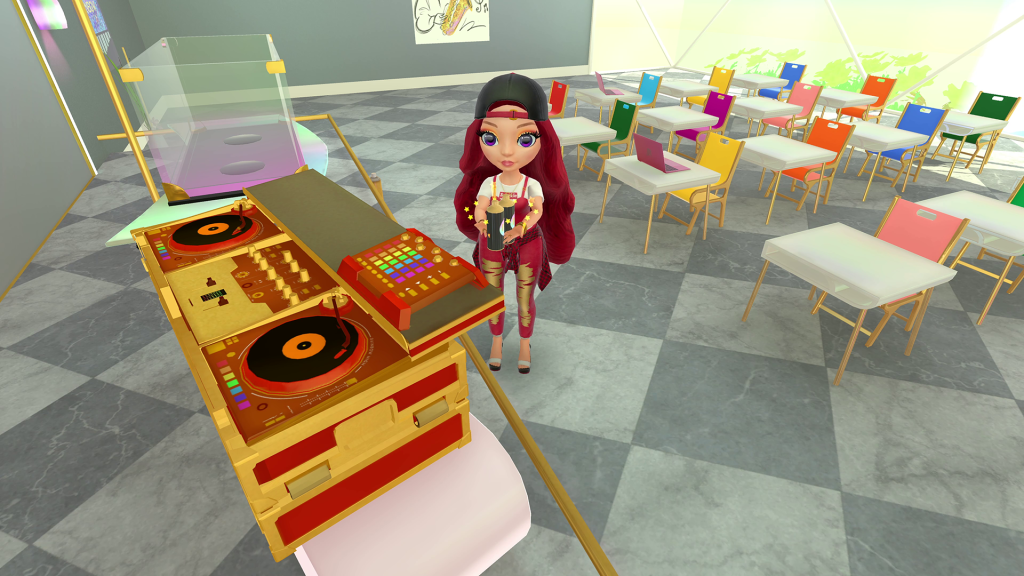 In addition to completing the game's main story mode, players will be able to complete quests and play mini-games, as well as find collectibles that can be used to unlock new outfits for their characters.
Rainbow High: Runway Rush will be released on September 22, 2023 on Switch, PlayStation consoles, Xbox consoles, and PC. The game is rated E for Everyone by the ESRB.
Keep checking back with SuperParent, as we'll bring you more details about Rainbow High: Runway Rush as they're revealed.
Is your family looking forward to playing Rainbow High: Runway Rush? Let us know on Twitter at @superparenthq.