Follow a struggling writer on a trip to his childhood home.
Forgotten Fields is a narrative adventure game from developer Frostwood Interactive that follows a struggling writer named Sid on a trip back to his childhood home.
In Forgotten Fields, Sid is suffering from writer's block, and is struggling to come up with the idea for his next book. Sid's childhood home is being sold, and his mother has invited him home for one last dinner party before the house is sold. You'll be able to follow Sid on his trip as well as play through the story of Sid's new book as he comes up with ideas.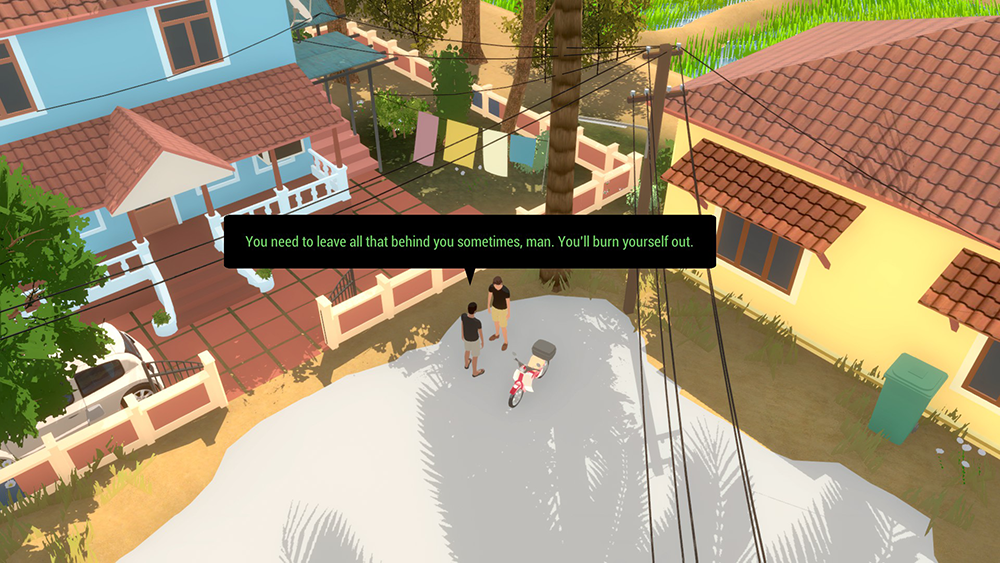 Since Forgotten Fields is a narrative game, the experience is much more about the story and experiencing this moment in Sid's life than "action"-based gameplay. That being said, the game does feature some puzzles you'll need to complete to progress.
Forgotten Fields is available now on PC, Mac, and Linux for $12.99. While the game hasn't been rated by the ESRB (many PC games do not receive ratings), in our experience with the game, we feel it's most appropriate for teens and adults. The game contains frequent adult language, and it doesn't feature voice acting, so players will need to be comfortable reading large amounts of text.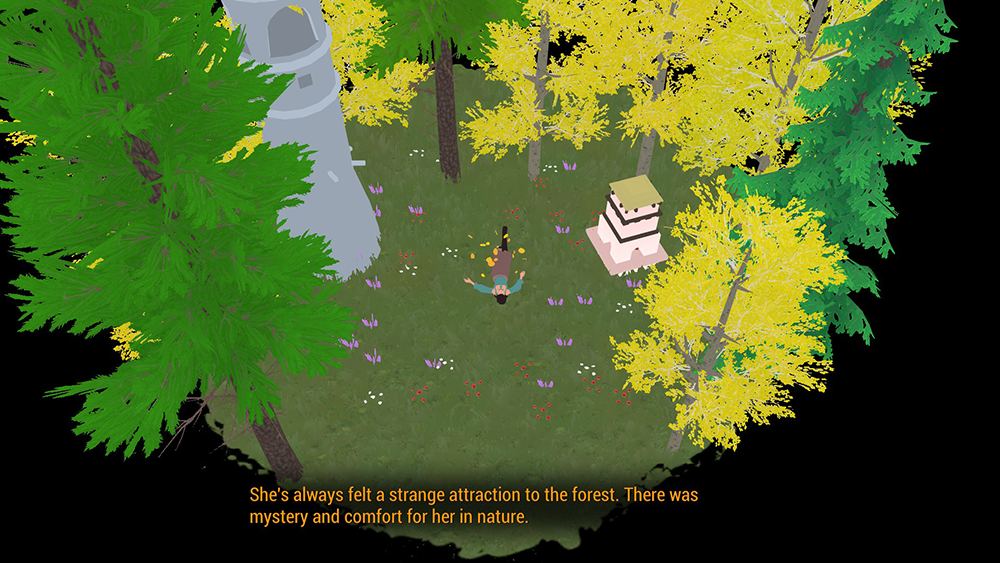 Forgotten Fields is part of LudoNarraCon 2021, an online game convention focusing on narrative games. If you want to learn more about Forgotten Fields, this convention will allow you to watch gameplay streams on Steam (a PC game marketplace), as well as participate in a developer question and answer session on Discord. You can also download a free demo for Forgotten Fields if you want to try the game before buying it.
Check out some gameplay from Forgotten Fields in our video below.
Disclosure: SuperParent received a code for Forgotten Fields for coverage purposes.

Brandy Berthelson has been writing about video games and technology since 2006, with her work appearing on sites including AOL Games, Digital Spy, and Adweek. When she's not gaming, Brandy enjoys crafting, baking, and traveling with her husband.