Add the finishing touch to your spooky costume!
Starting on October 1, Animal Crossing: New Horizons players will be able to purchase a new set of body paint, as well as some eye contacts, that will allow them to customize their character's appearance in different ways. This update is part of the game's Fall and Halloween festivities.
We've already brought you a guide related to unlocking the game's new body paints, and now, we're here with everything you need to know about unlocking the new eye colors in your game!
To start, head into the Resident Services building and select "Redeem Nook Miles" on the Nook Stop terminal.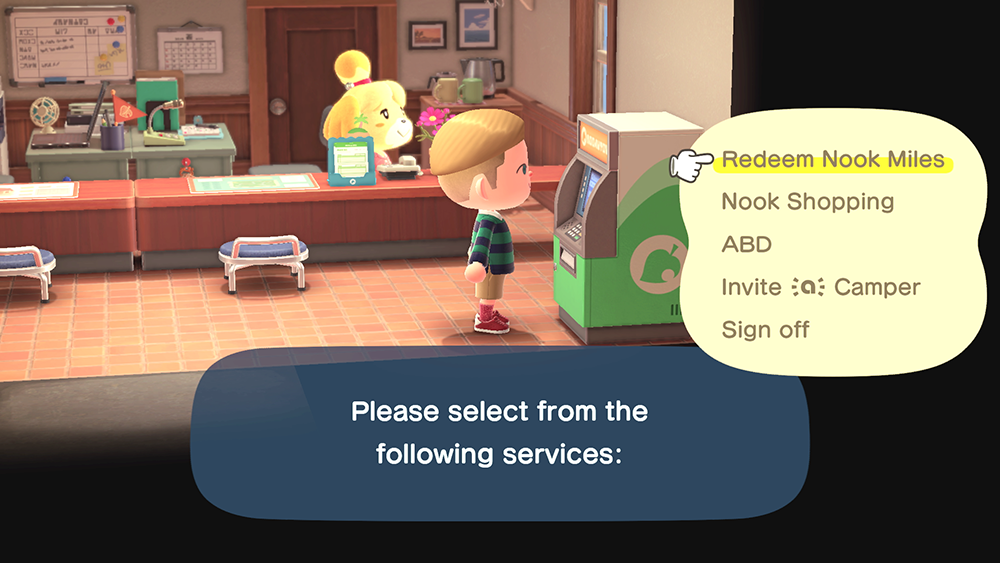 From there, select "Exploring New Eye Colors." This item costs 2,400 Nook Miles to purchase.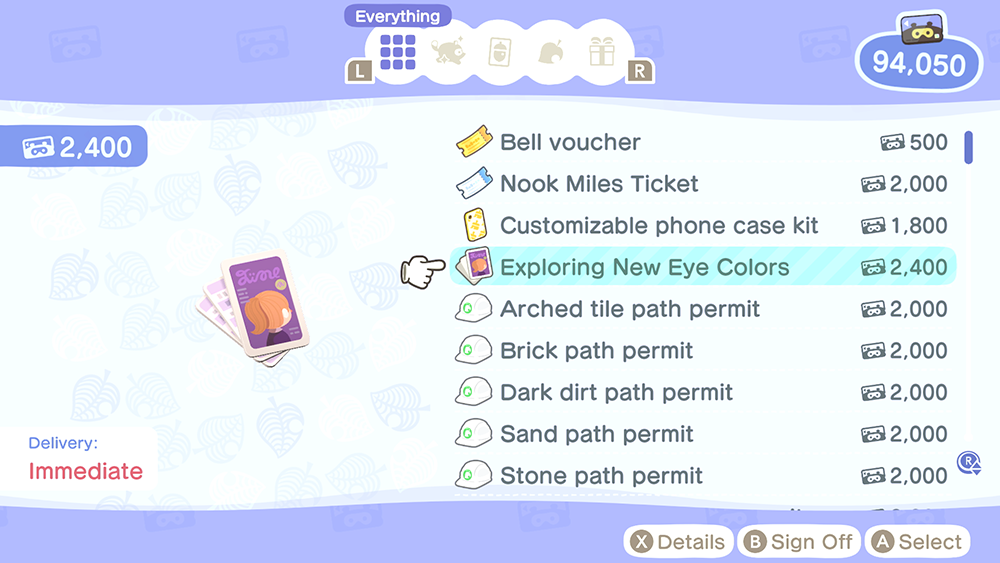 Choose "Redeem" to confirm you want to spend the Nook Miles on this item.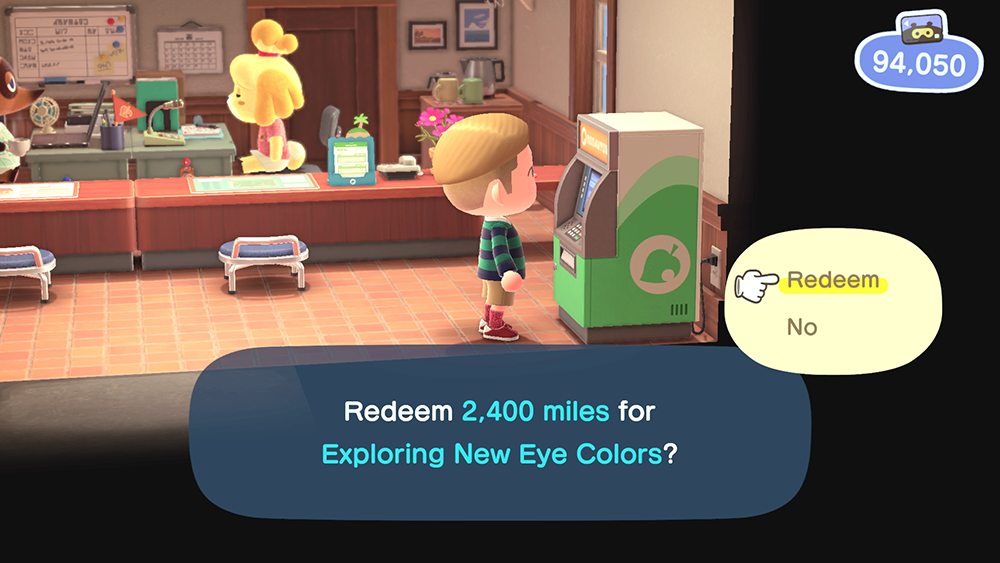 Once that's done, the machine will take your Nook Miles and automatically print the "Exploring New Eye Colors" item. Your character will instantly read the item and you'll unlock access to the new eye colors for your character!
In order to change to a different eye color, you'll need to interact with a vanity or mirror. Check out our guide to learn more about changing your body paint and eye color in New Horizons!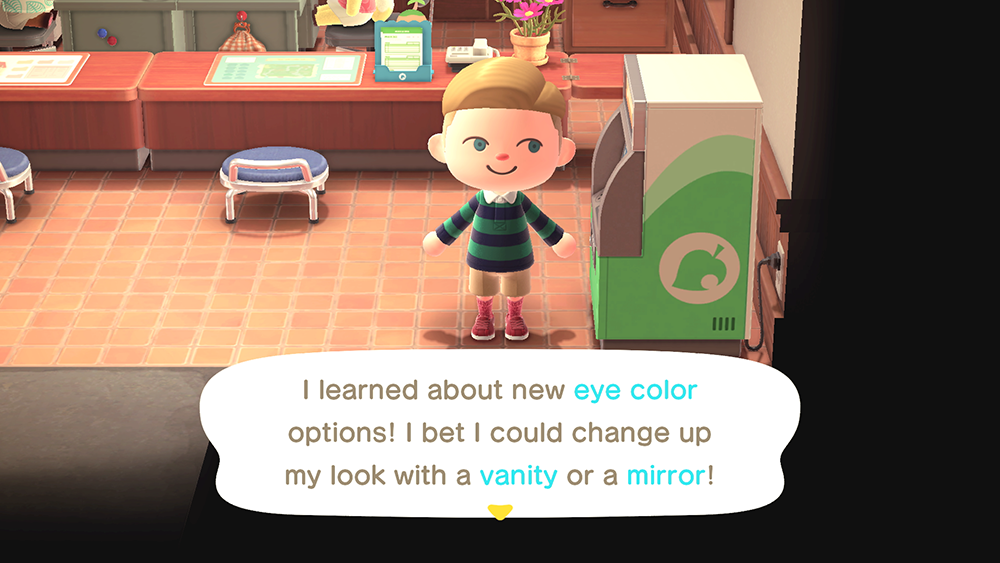 To learn more about Animal Crossing: New Horizons, or to view the rest of our guides for the game, check out our previous coverage.
Disclosure: Nintendo gave SuperParent a code for Animal Crossing: New Horizons for coverage purposes.

Brandy Berthelson has been writing about video games and technology since 2006, with her work appearing on sites including AOL Games, Digital Spy, and Adweek. When she's not gaming, Brandy enjoys crafting, baking, and traveling with her husband.