All the fun with none of the microtransactions.
Nintendo handhelds have long been a home for Yu-Gi-Oh fans. The relationships dates all the way back to the Game Boy Advance, when Konami published the first of many faithful adaptations of the long-running collectible card game.
Yu-Gi-Oh: Legacy of the Duelist – Link Evolution is the first game in the series on Nintendo Switch, bringing with it trap cards, tribute summons, and fusion monsters. Don't worry if none of those terms mean anything to you, though. This game is the place to start if you've always been interested in Yu-Gi-Oh, but didn't know where to begin.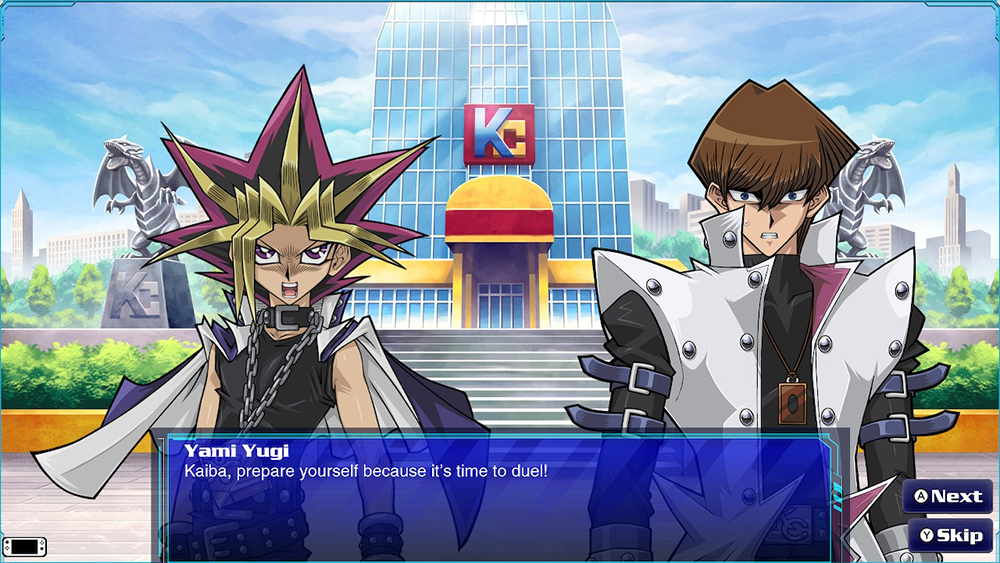 What is Yu-Gi-Oh: Legacy of the Duelist – Link Evolution?
Whether you're a long-time Yu-Gi-Oh fan or you're looking to slake your curiosity, Legacy of the Duelist – Link Evolution is an excellent choice, and it has everything I could hope for. For those well versed in the franchise, it's a superb adaptation of the physical card game. And for the uninitiated, smart tutorials and gentle onboarding make this the perfect place to start.
Play is split across a number of modes, including a campaign that retells the stories of six different Yu-Gi-Oh cartoon series. Starting off with the tutorial and the original animated series is a smooth entry to a card game that has become quite complex over time.
There are more than 9,000 cards featured in Legacy of the Duelist – Link Evolution (about 1,600 more than the version of this game released on Xbox One, PS4, and Steam four years ago), which seems like it might be intimidating. Thankfully, these are unlocked slowly by playing through the campaign and opening up booster packs that are themed around characters you'll meet during play. You'll also obtain deck recipes that mirror those used by iconic Yu-Gi-Oh heroes and villains, giving new players a helping hand.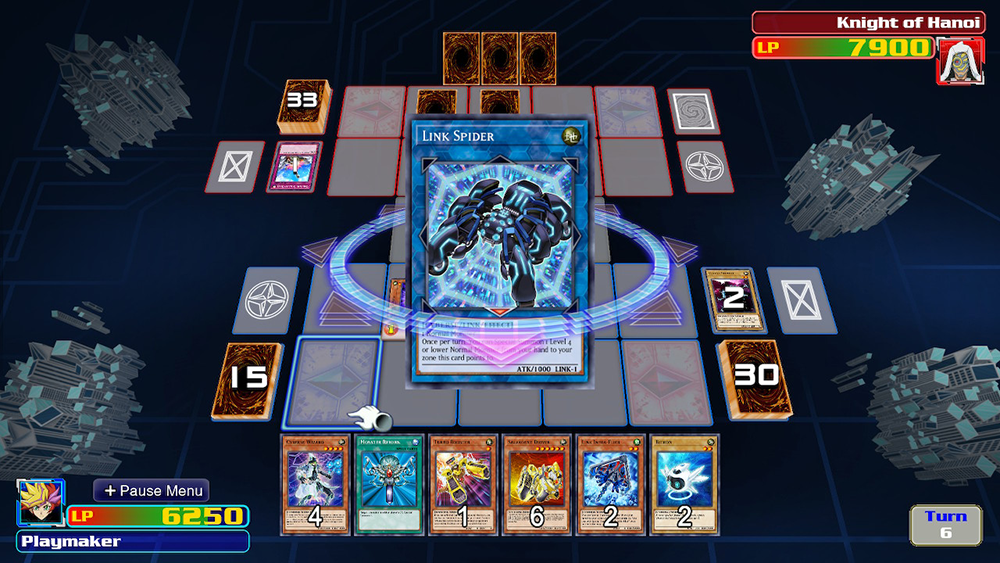 Once you've gotten your feet wet, grown your card pool, and learned how to build and tweak decks, it's time to square off against friends or participate in ranked matchmaking. In addition to pre-built decks, players can opt to try sealed and draft play. And none of it costs anything more than the initial purchase of the cart.
Yu-Gi-Oh: Legacy of the Duelist – Link Evolution eschews the industry's push toward microtransactions and recurrent monetization. One of the reasons I've always come back to Konami's digital version is that I know I can experience everything there is without opening my wallet a second time. You'll earn in-game currency by playing, which you can then use to purchase and crack open booster packs.
All told, this is one of the best handheld Yu-Gi-Oh games to date, thanks to the Switch's generous screen real estate. It's much easier to see the cards in play and in your deck than in titles that released on previous Nintendo handhelds (or Sony's for that matter). It's a comfortable experience that works well and likely could only be improved with a touch interface.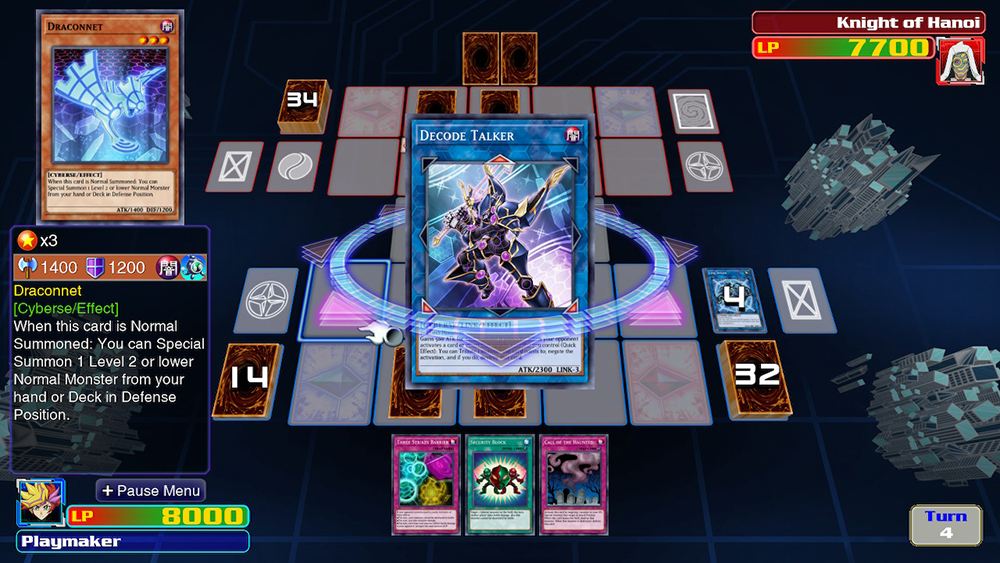 What's the verdict?
It's easy to recommend Yu-Gi-Oh: Legacy of the Duelist – Link Evolution to long-time fans and newcomers alike. The variety of modes, and especially the narrative campaign that ramps up the difficulty and introduces new mechanics gradually, offer an impressive range of options.
The sharp visuals make this the best-looking and best-performing handheld version. And with so many cards, modes, legendary duelists, and multiplayer options, it's clear that Konami has designed this as the definitive digital edition… until the next one. If you have the slightest interest in collectible card games in general or Yu-Gi-Oh specifically, this is an easy one to recommend, even in a crowded fall release schedule.
Disclosure: Konami gave SuperParent a copy of Yu-Gi-Oh: Legacy of the Duelist – Link Evolution for coverage purposes.