Amazon's livestreaming platform is a fun way to watch someone else play games, and equally troublesome for parents looking to manage their kids' online time.
One of the strangest trends in recent years, certainly from a parental point of view, has been the sudden popularity of not just playing video games, but watching other people play video games online. This began with people uploading pre-recorded videos of their gaming sessions to sites such as YouTube, but quickly grew to include livestreaming – or gameplay that is broadcast on the internet as it happens.
Twitch was the first major service to specialize in this new form of online content, and was specifically set up to cater to gamers. It was acquired by Amazon for almost $1bn in 2014, and with good reason: Twitch currently has two million broadcasters and 15 million daily users.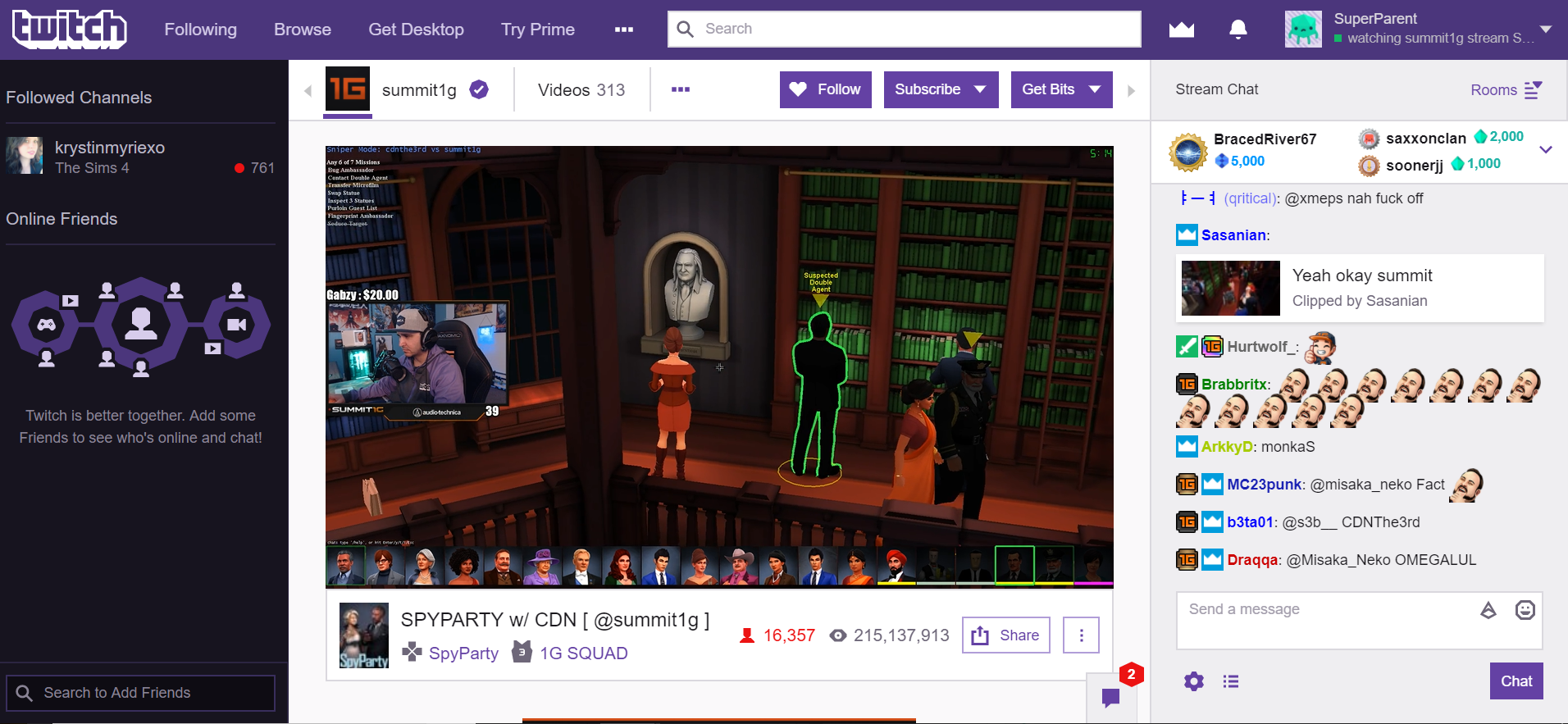 Now, with games such as Fortnite crossing over from hardcore gamers to younger players, and celebrities like Drake making cameos on a popular streamer's channel, we're seeing more and more kids turning to platforms such as Twitch to feed their fascination.
Is Twitch age restricted?
Twitch won't allow those under 13 to register for an account, and it suggests that those between ages 13 and 18 are supervised. Even though this is recommended, real life tells us that kids under those ages sign up for 13-and-up social media accounts regularly. It's also worth noting that kids can watch most of the streams on Twitch without an account.
What sort of content will you find on Twitch?
In short, pretty much everything. If you consider YouTube to be a traditional TV network, with mostly pre-recorded shows and some live material, then Twitch is closer to ESPN, constantly broadcasting live games and matches. Search for a popular game on Twitch, and you'll find dozens of streamers you can watch live, at all hours of the day. Those games include everything from Minecraft and Mario, to shooters like Call of Duty, as well as professional esports tournaments with six-figure prizes. You can also find a smattering of video bloggers and, this week, a livestream of Mark Zuckerberg's testimony before Congress, with a torrent of commentors tuning in (you can see some of this in the Best of Twitch daily video below).
For parents, it's difficult to sift through this deluge of live material and know what will be suitable for your child. And the hardly-reassuring answers is: You can never be sure. As Twitch is a live platform, there's an ever-present danger that somebody will do or say something you'd rather your children didn't see or hear. Even streams of kid-friendly games may feature hosts who curse. Twitch has rules regarding extreme content, and you can report any channels you think cross the line, but a certain level of cursing and/or violent content is an expected part of the experience.
It's all in the hands of the people sharing their gameplay, basically, and while some will take advantage of Twitch's systems to warn potential viewers that their content is mature-rated, there are many who won't. You can try watching your kid's favorite streamers to get a sense of their tone and content, but that's no guarantee that the same channel won't be worse – or better – at another time.
Does Twitch cost money?
Most Twitch streams are free or supported by ads. These ads are not dictated by age, and often promote Amazon's TV shows and movies, so there is a chance your child may be exposed to trailers for material not intended for them.
You can eliminate the ads if you have an Amazon Prime account, which costs $12.99 a month or $99 a year. As well as the usual Amazon benefits, including access to the aforementioned TV shows and movies, music and next day delivery, Twitch Prime also offers free gifts each month, including in-game content and full games – though, again, these may not be suitable for children.
Twitch fans can also support their favorite streamers by paying an additional $4.99 a month for bonus content from their channels. This can include private streams only for paying fans, the chance to join in with online games during a stream and other perks.
Be aware that this direct interaction can have a darker side – there are anecdotal stories of streamers performing inappropriate webcam style acts in exchange for online payment. Such tales can be overblown, but as with any unregulated social platform, it's a risk worth considering.
What about social features?
Interaction is central to Twitch, with livestreams accompanied by a chat window in which viewers can type text messages to one other – and the streamer – during the broadcast. This has definite advantages, fostering a sense of community and allowing users to find friends with similar interests, but moderation is at the discretion of whoever is running the stream. As with any similar feature on other sites, there is a high chance of being exposed to crude language or possibly even more toxic behavior.
Users can also send private messages to each other, outside of the public chat window. Thankfully, while Twitch doesn't offer parental controls specifically for limiting content for children, it does allow any account to block incoming messages from strangers and hide the chat window entirely.
It is also worth noting that the Twitch community can be delightful and inspiring, as in the case of Twitch Plays Pokemon, a channel in which viewers worked together to complete the classic GameBoy Pokemon games by entering commands in the chat window.
So is it appropriate?
For older kids and teens, Twitch is a platform that can be both exciting and lucrative, should they take the step of becoming streamers themselves. Its origins as a service for older, hardcore gamers still linger, however, and its systems haven't yet caught up with the influx of younger viewers in recent years. Certainly we would not suggest that anyone under 13 should be allowed to watch Twitch alone, and the social features should be disabled or closely supervised.