Help the Grinch steal Christmas in this side-scrolling platformer.
Outright Games, the publisher of family-friendly video games like Peppa Pig: World Adventures and Ben 10: Power Trip, recently released The Grinch: Christmas Adventures, a side-scrolling platformer inspired by the Dr. Seuss book How the Grinch Stole Christmas.
The Grinch: Christmas Adventures allows players to complete platforming levels across multiple themed environments, including the caves where the Grinch lives, the countryside and Who-ville.
In each level, players will be asked to move The Grinch left or right across the screen until they reach the end of the stage. Players can jump to reach higher platforms and avoid obstacles and enemies, like spiders and nutcrackers. Players can also collect Christmas presents and puzzle pieces that are found throughout each level.
Some levels may have hidden areas for players to find and explore, as well as sections that challenge players to move stealthily to avoid being spotted by enemies. Players can replay levels to collect any items or find any hidden areas they previously missed.
The Grinch is accompanied by his dog, Max, during levels. Since Max is smaller than The Grinch, he can reach areas The Grinch can't fit into. The game allows players to press a button to switch between controlling The Grinch and Max. The game also supports local cooperative multiplayer for two people in the same room. When playing cooperatively, one player will control The Grinch while the other will control Max.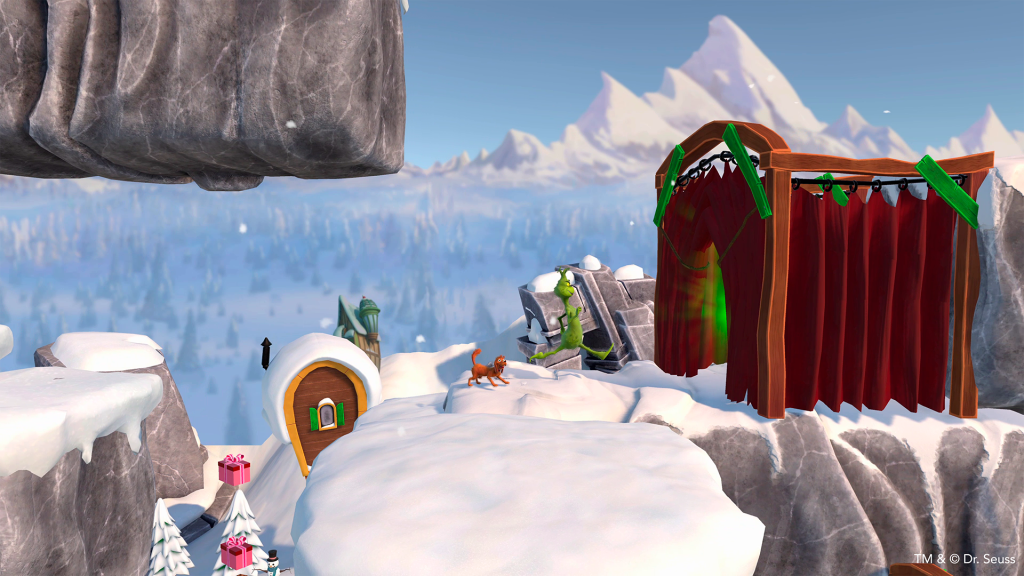 Once players collect the required number of puzzle pieces within levels, they can complete a jigsaw puzzle to unlock a new ability or item for The Grinch. For instance, once players collect six puzzle pieces, they can unlock Grinch's "double jump" ability.
Finally, the game allows players to read along with a digital version of the How the Grinch Stole Christmas storybook as a narrator reads the text.
The Grinch: Christmas Adventures is now available on Switch, PlayStation consoles, Xbox consoles, and PC for $39.99. The game is rated E for Everyone by the ESRB.
Disclosure: SuperParent received a code for The Grinch: Christmas Adventures for coverage purposes.