Let machines drain water for you!
As you expand into different areas around your farm in Story of Seasons: Pioneers of Olive Town, you'll discover small ponds and large lakes filled with water. You can empty these ponds and lakes with your bucket to discover items hiding under the water, but doing so requires lots of stamina and time.
If you want to speed up the draining process, you can build Suction Pumps that will pump the water out of ponds and lakes for you.
You'll unlock the Suction Pump crafting recipe when you reach Draining Level 5. From there, you can create a Suction Pump using 10 Bricks and five Silver Ingots.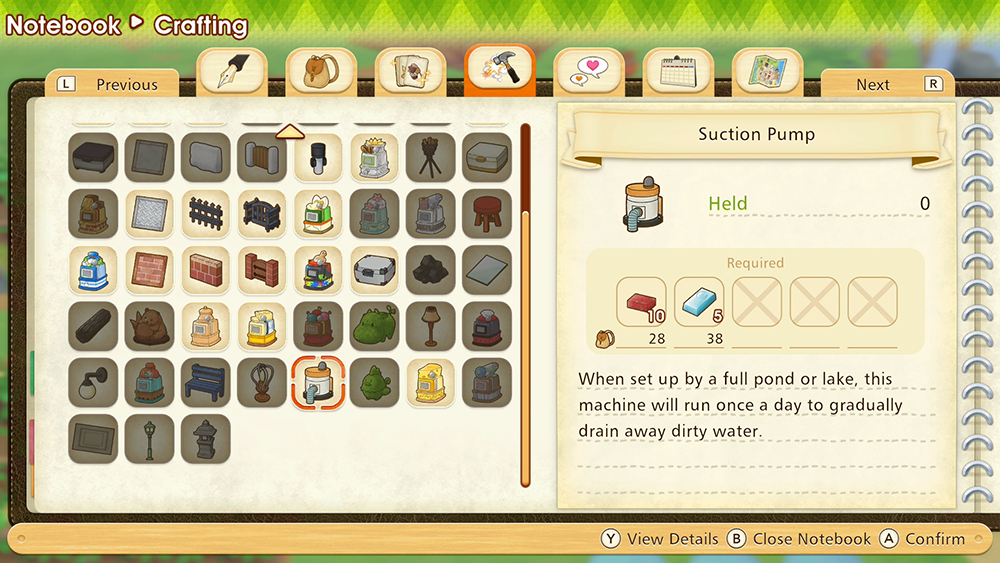 After you've created a Suction Pump, you can place the tool next to a pond or lake on your farm to drain some water from it each day. When you approach a pond or lake, you'll see small indentations where Suction Pumps can be placed.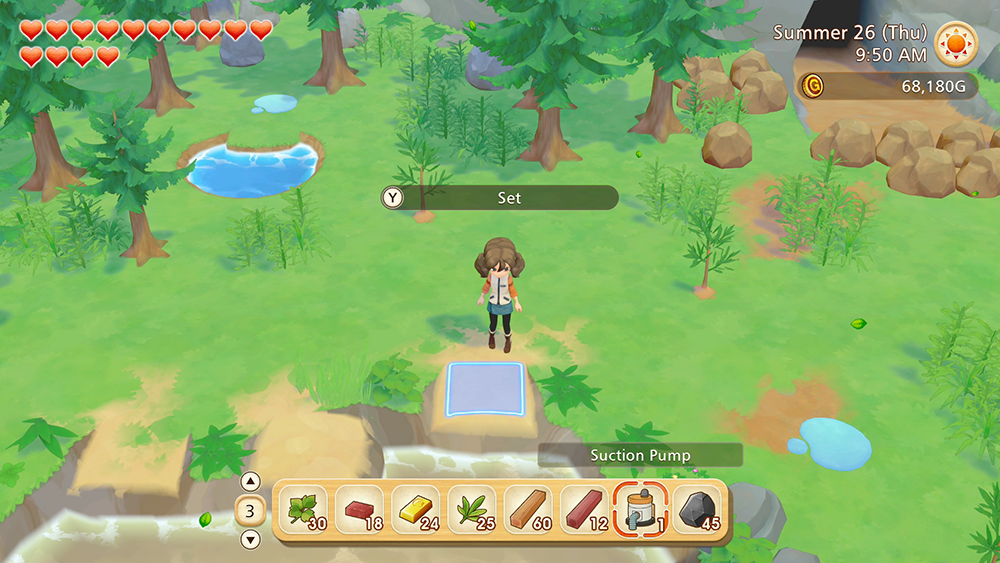 Each Suction Pump requires Refined Coal to operate, with a single Refined Coal allowing the pump to run for one in-game day. You can create Refined Coal using the Coal Lumps that can be found in mines. Each Suction Pump can hold up to five Refined Coal at once, meaning it can run for up to five days in a row before needing to be refueled.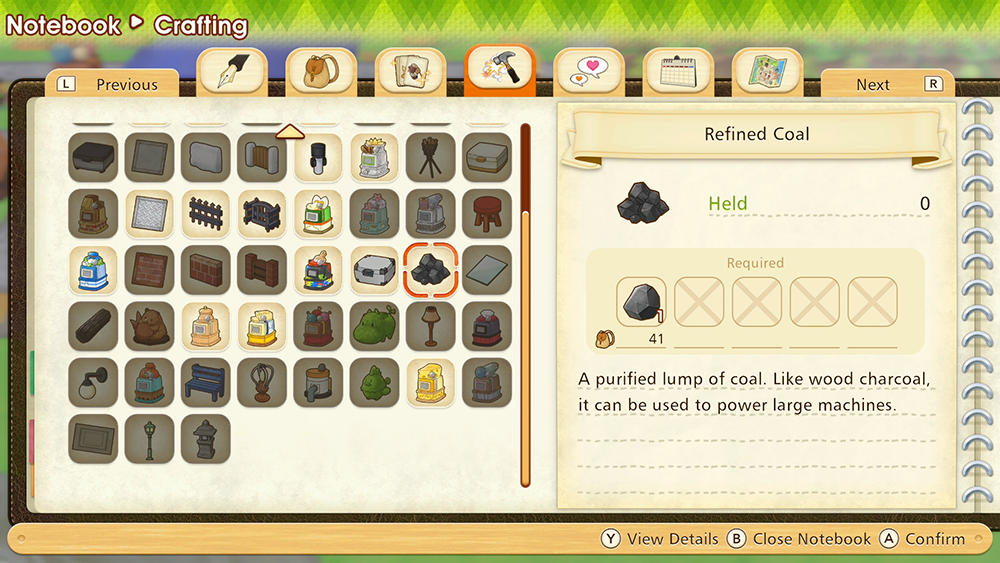 If you want to empty lakes even faster, you can build more than one Suction Pump and place multiple pumps near the same lake. Ponds can only have a single active Suction Pump.
It may take you a while to unlock the Suction Pump crafting recipe for your farm. That being the case, you may want to check out the ChargePlay Clutch from HyperX. It can extend your device's battery life so you can play Pioneers of Olive Town (and other Switch games) for a longer period of time before having to charge your Switch. Head over to HyperX's website to learn more about the ChargePlay Clutch and the company's other Switch accessories.
To learn more about Story of Seasons: Pioneers of Olive Town, check out our review, or take a look at some of our other guides for the game:
Disclosure: SuperParent received a code for Story of Seasons: Pioneers of Olive Town for coverage purposes. HyperX is a sponsor of SuperParent.