The game can be purchased early at Gen Con in Indianapolis, Indiana.
Wise Wizard Games announced the release date for its upcoming tabletop game Robot Quest Arena.
Robot Quest Arena is a deckbuilding game for 2-4 players that challenges players to become the best Robot Tech in the world.
In each game, players will play cards to control their robot, and they'll be able to acquire upgrades for their robot over time. Players will need to avoid obstacles in the in-game arena, and they can attack their opponents' robots to score points. If a robot is destroyed during a round, it will respawn in the next round. The player who accumulates the most points by the end of the game wins.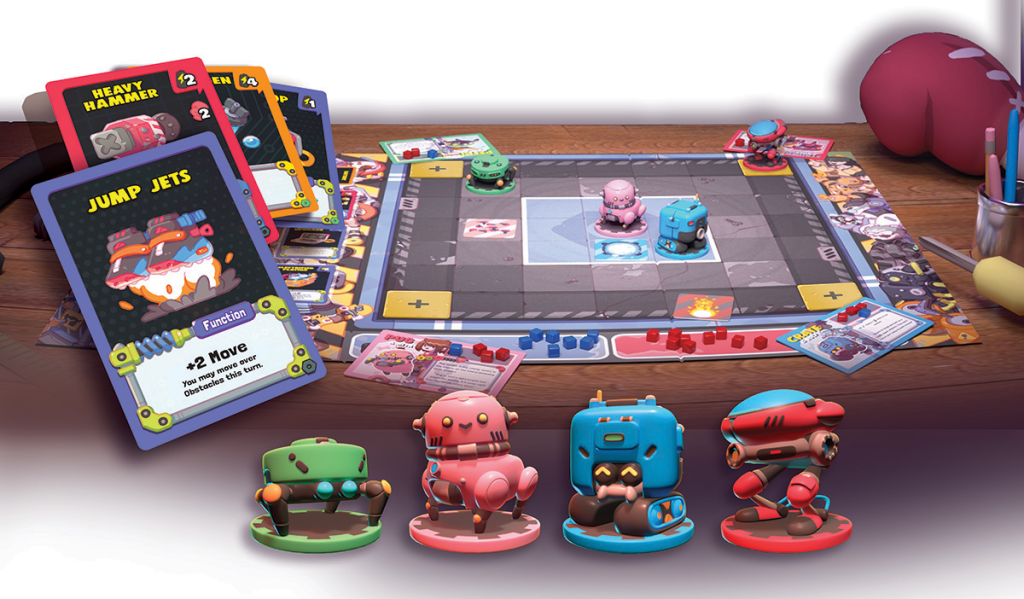 Robot Quest Arena includes four robot figures and four corresponding player boards, a 27 x 27 inch game board, 130 cards, 16 game tiles, 72 health tokens, and the game's rulebook.
Robot Quest Arena will be released in North America on August 22, 2023 for $79.99. The game is expected to be released in other regions on September 19, 2023.
Multiple expansion packs, including the Jaws Robot Pack and the Kettle Robot Pack, will be released for Robot Quest Arena in the future.
Robot Quest Arena is currently available to pre-order for the discounted price of $60 on the Wise Wizard Games website. Gen Con attendees will also be able to purchase the game for $60 at the Wise Wizard Games booth, No. 2845. Gen Con takes place in Indianapolis, Indiana August 3-6, 2023.
Is your family excited to play Robot Quest Arena? Let us know on Twitter at @superparenthq.