A new information screen will show you the game's current events, the Pokemon you have in Gyms, and more.
Pokemon Go will soon be updated with a helpful new screen called "Today View," which will let you see a variety of game-related information in a single place. The Today View screen will be found in the same area as Field and Special Research tasks.
On the Today View screen, you'll be able to view information about any in-game events that are currently taking place. For instance, in the screenshot below, you can see what Today View might have looked like during the game's Valentine's Day event.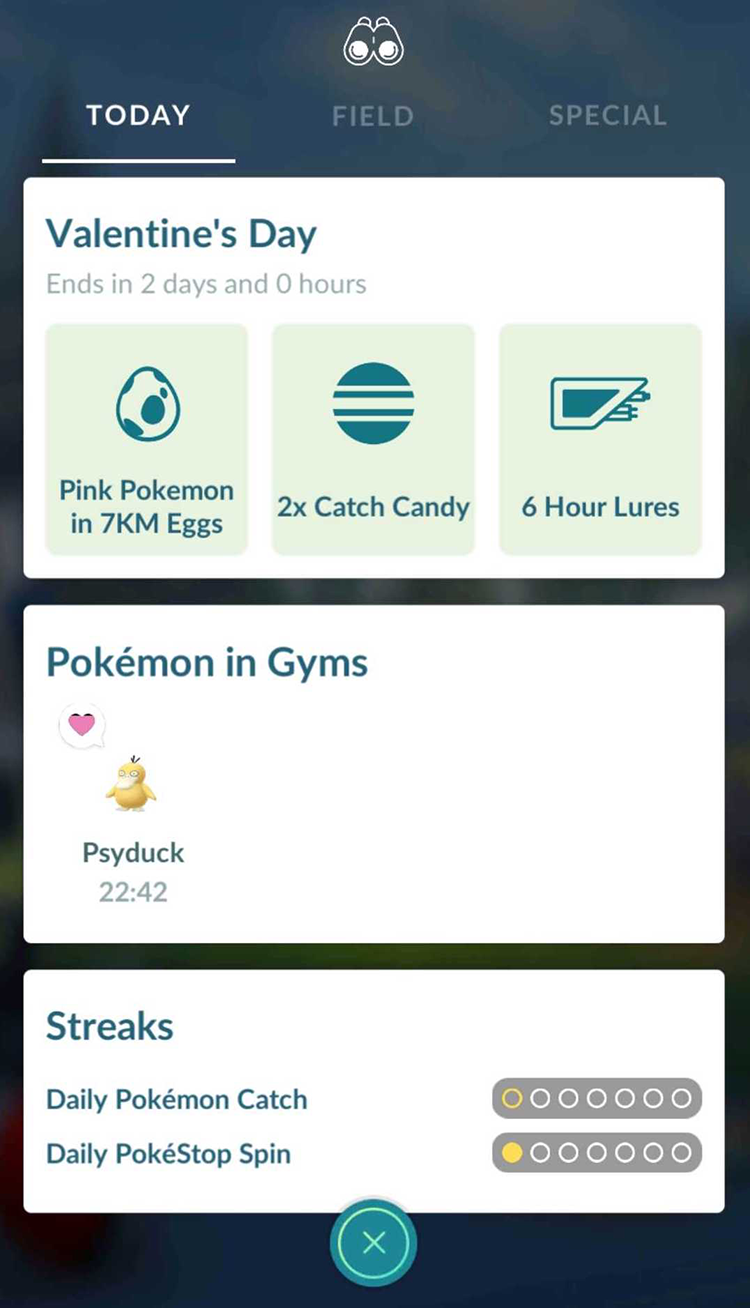 If more than one event is taking place at the same time, you'll see "separate cards" for each one on the Today View screen.
This events section won't be available in Today View when the feature first launches, but in a news post, Niantic, the game's developer, said it would be added "later."
Next, the Today View screen will show you all of the Pokemon that you currently have in Gyms. You'll be able to see how long each Pokemon has been in the current Gym, as well as view information surrounding the number of PokeCoins you've earned and how much "motivation" each Pokemon has left.
Finally, the Today View will show you the status of your Daily Pokemon Catch and Daily PokeStop Spin streaks, as well as give you a preview of events that are coming soon to the game.
Unfortunately, Niantic didn't announce a release date for Today View, but keep checking back with SuperParent, as we'll let you know when the feature becomes available.