Trainers have recently received gifts sponsored by Baskin-Robbins.
A new feature has started rolling out in Pokemon Go that is causing players to receive free "Sponsored Gifts" as they play the game.
According to the Niantic Support website (Niantic is the developer of Pokemon Go), players may receive a Sponsored Gift "after spinning a Photo Disc at a PokéStop or Gym or after battling in a Raid." Niantic said Gifts are handed out "on an individual account basis," meaning that even if a player receives a Sponsored Gift after visiting a PokeStop, other players aren't guaranteed to also receive a Sponsored Gift by visiting the same PokeStop.
In addition, trainers with "child" accounts aren't allowed to receive Sponsored Gifts at all.
The support website also says that sponsored gifts are "a new feature being rolled out to Trainers in phases, so not all Trainers may receive Sponsored Gifts."
Recently, players on The Silph Road subreddit (a large community of active Pokemon Go players) reported that they've received Sponsored Gifts associated with the ice cream chain Baskin-Robbins.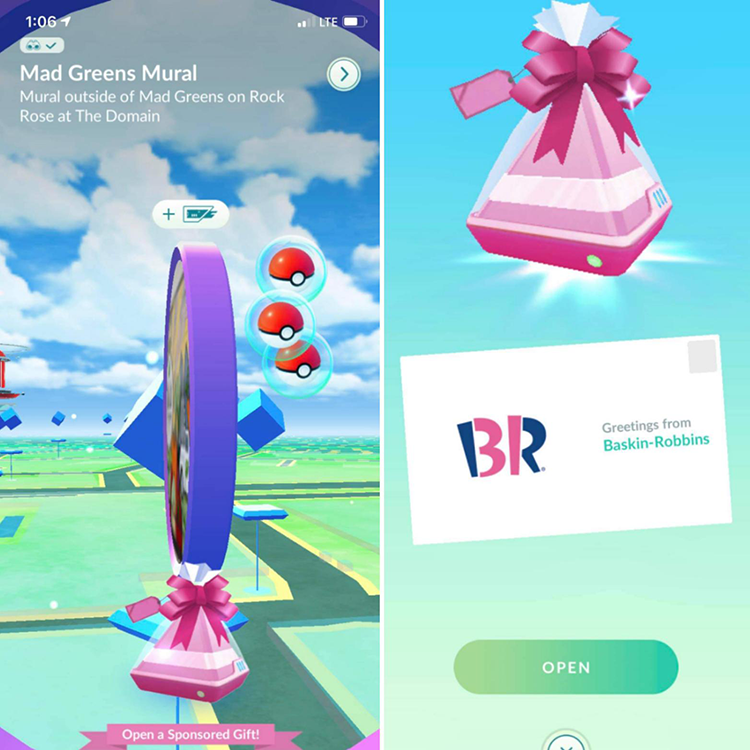 As for the contents, players on The Silph Road subreddit have reported receiving all kinds of items from these Gifts, from potions and Stardust to Great Balls and even Rare Candy.
These particular Gifts appear to be part of a much larger Baskin-Robbins promotion in Pokemon Go, as we recently spotted that the Baskin-Robbins closest to us has been turned into a sponsored Gym.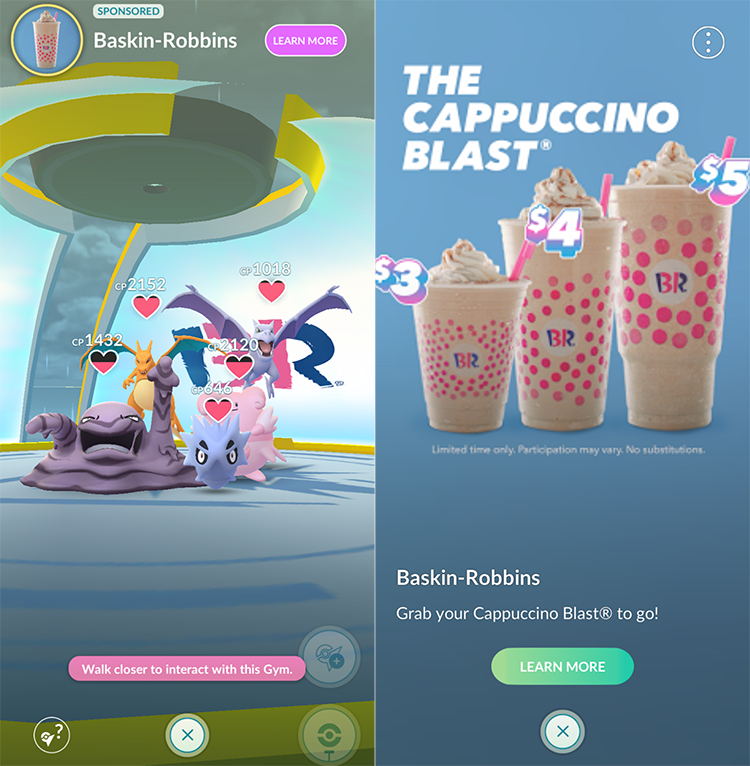 We've reached out to Niantic to learn more about this Baskin-Robbins sponsorship, and we'll update this space if we hear back.
Have you received any Sponsored Gifts in Pokemon Go? Let us know on Twitter at @superparenthq.