Remember to use those Pinap Berries!
Trainers, the next Pokemon Go Spotlight Hour event will take place on July 13, 2021 from 6 p.m. to 7 p.m. local time.
During this event, Charmander will appear more frequently than normal in the wild, and you'll receive two times the normal number of Pokemon Candy when catching Pokemon.
Charmander is a Fire-type Pokemon from the first generation of the Pokemon universe. It has two evolutions. In Pokemon Go, you can evolve Charmander into Charmeleon using 25 Charmander Candy, and then evolve Charmeleon into Charizard using 100 Charmander Candy.
Shiny Charmander is available in Pokemon Go. While regular Charmander is orange, Shiny Charmander is a shade of yellow. You can check out regular Charmander and Shiny Charmander in our screenshots below.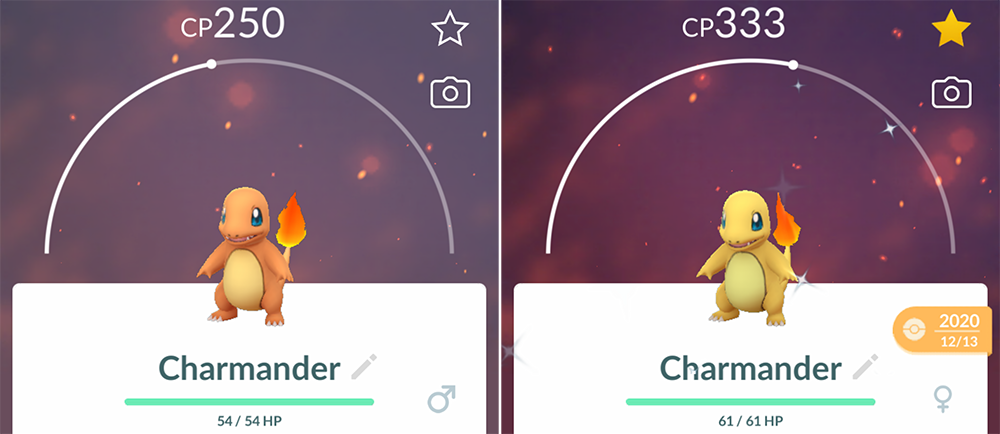 To make the most of this week's event, remember that you can activate an Incense to attract wild Pokemon to your location for a limited time. This will give you more Charmander to encounter and more chances to potentially find a Shiny one.
Plus, remember that you can toss Pinap Berries at Pokemon to double the number of Pokemon Candy you earn after catching them. This Pinap Berry bonus will stack with the Spotlight Hour Candy bonus, allowing you to earn a ton of Pokemon Candy in a short amount of time!
Following this week's event, there are still two more Spotlight Hours to look forward to in July 2021. Squirtle will be the featured Pokemon on July 20, while Natu will be the star on July 27. Keep checking back with SuperParent, as we'll bring you more details about each event as they get closer!
Are you looking forward to this Spotlight Hour event in Pokemon Go? Let us know on Twitter at @superparenthq.