Follow these simple steps.
In October, developer Niantic announced it had partnered with food delivery service Grubhub to host a "Special Weekend" event in Pokemon Go.
To participate in the event, trainers in the U.S. needed to sign up for a 14-day trial of Grubhub+, Grubhub's premium subscription service, or already be a subscriber.
Once players completed this step, they could sign up for the Special Weekend event on Grubhub's website in order to receive a code that they could redeem to receive their actual in-game ticket (players could only sign up until October 28).
Now, Grubhub has started sending out emails with codes to trainers who completed these steps. Here's how to redeem your code for an in-game ticket for the Special Weekend event in Pokemon Go!
First things first, head to Niantic's Offer Redemption website.
You'll see three options that allow you to sign in with your Pokemon Go account using Google, Facebook, or the Niantic Kids service. Click the one you use to sign in to Pokemon Go and sign in to your account.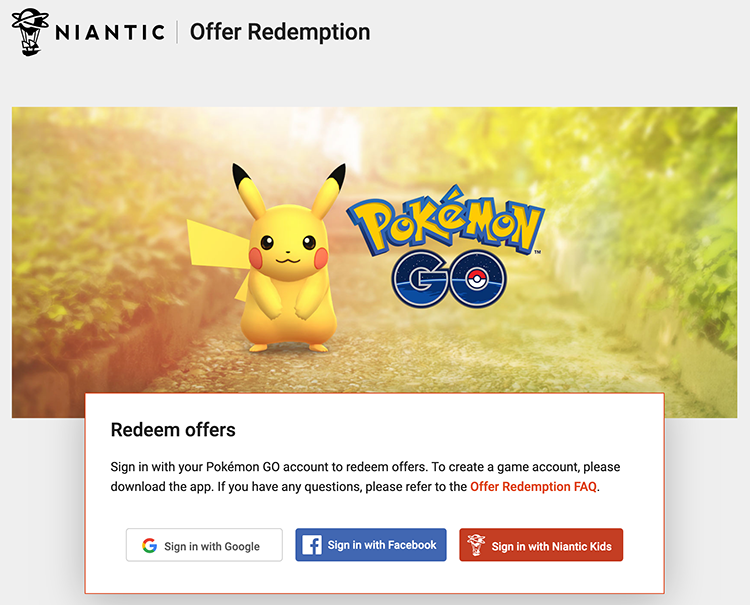 Now, you'll see your in-game username and level above an "Enter offer code" field (make sure this is the Pokemon Go account you want to receive the ticket).
When you're ready to move on, type or paste the code from your Grubhub email in the "Enter offer code" field and click the "Submit" button.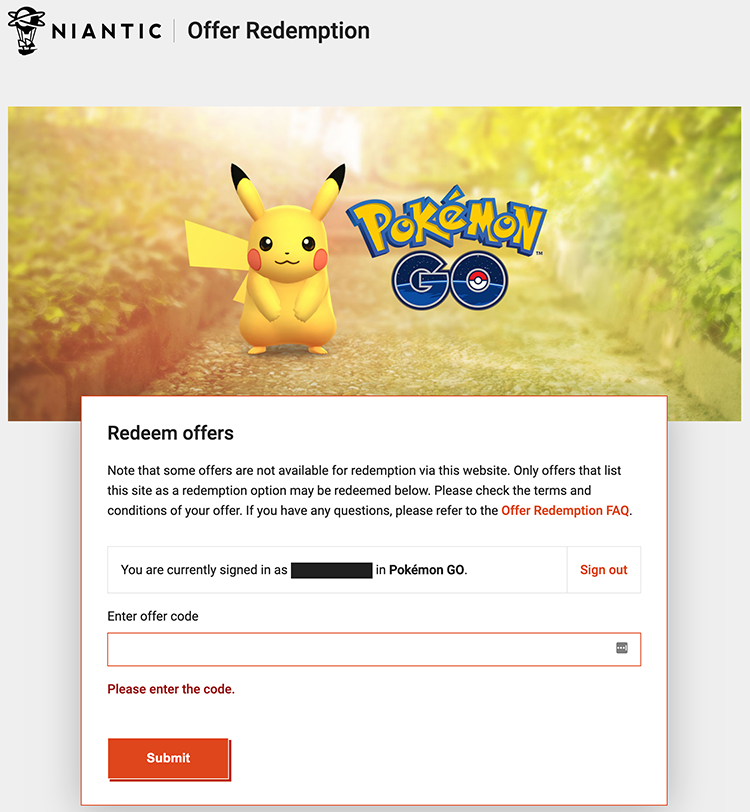 The website will confirm that you entered the code correctly. If you did, the next time you login to Pokemon Go, you should receive an in-game medal called "November 8, 2020: Grubhub," and you'll now be able to participate in the Grubhub Special Weekend event on November 8! To see everything that's going on during this event, check out our previous coverage.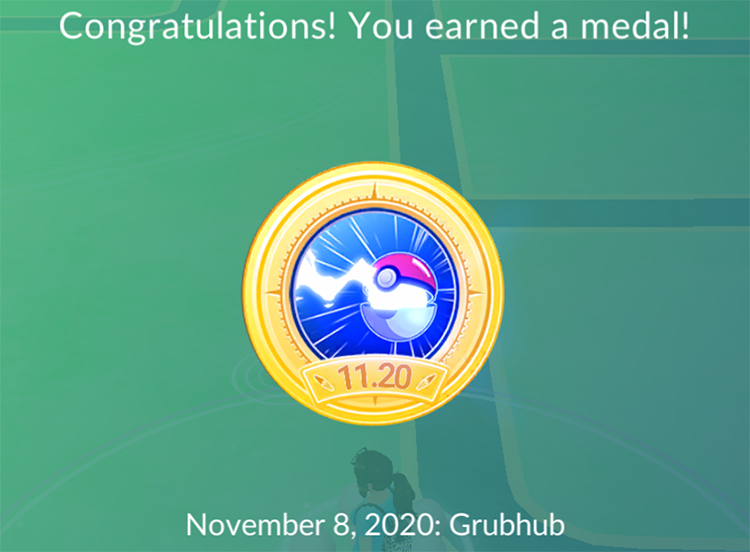 Are you excited about the Grubhub Special Weekend event in Pokemon Go? Let us know on Twitter at @superparenthq.