Stock up on Pokemon Candy!
Trainers, the next Pokemon Go Spotlight Hour event will take place on December 15 from 6 p.m. to 7 p.m. local time.
During that time, Explorer Pikachu will appear more often than normal in the wild, and you'll receive two times the normal amount of Pokemon Candy when catching Pokemon.
Explorer Pikachu is a new costumed version of Pikachu that's part of the game's Secrets of the Jungle event. As its name suggests, this Pikachu wears an explorer hat, and it also has a cute little water bottle at its side. Check out the male and female versions of Explorer Pikachu in our screenshots below. For the record, Explorer Pikachu can't be evolved into Raichu. However, Explorer Pikachu can be Shiny.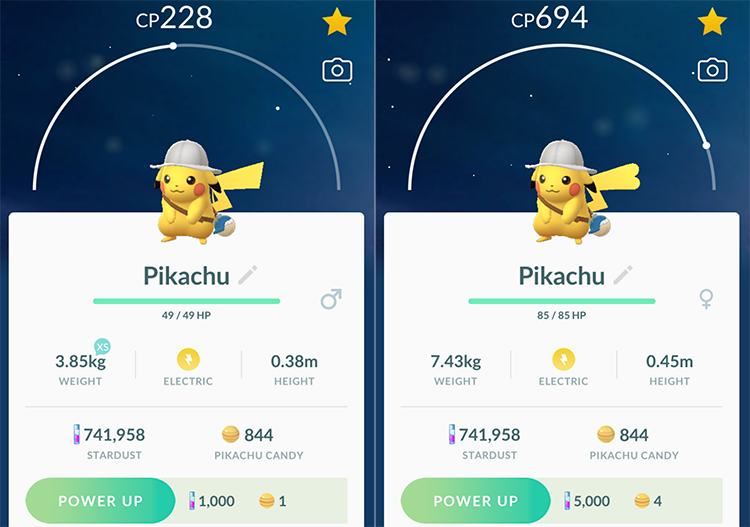 If you want to make the most of this event, remember to activate an Incense to draw more wild Pokemon to your location for a limited time. You can also toss Pinap Berries at Pokemon to increase the number of Pokemon Candy you'll receive even more. That is, during this event, you'll earn six Pokemon Candy for each Pokemon you capture, but if you toss a Pinap Berry at a Pokemon first, that will increase to 12 Candy!
Following this week's Spotlight Hour, there are still two more of these events to look forward to in December. Snorunt will be the featured Pokemon on December 22, while Snover will be in the spotlight on December 29.
Are you looking forward to this week's Spotlight Hour event in Pokemon Go? Let us know on Twitter at @superparenthq.

Brandy Berthelson has been writing about video games and technology since 2006, with her work appearing on sites including AOL Games, Digital Spy, and Adweek. When she's not gaming, Brandy enjoys crafting, baking, and traveling with her husband.