Stock up on Stardust!
Trainers, August 2021 has arrived, and with this new month comes five new Spotlight Hour events to look forward to in Pokemon Go.
The first Spotlight Hour event in August 2021 will take place on August 3 from 6 p.m. to 7 p.m. local time. During this event, Magnemite will appear more frequently than normal in the wild, and you'll receive two times the normal amount of Stardust for each Pokemon you catch.
Magnemite is an Electric- and Steel-type Pokemon from the first generation of the Pokemon universe. It has two evolutions. In Pokemon Go, you can evolve Magnemite into Magneton using 25 Magnemite Candy, and then evolve Magneton into Magnezone using 100 Magnemite Candy when you're near a Magnetic Lure Module (you can learn more about evolving Magneton into Magnezone in our guide).
Shiny Magnemite is available in Pokemon Go. Shiny Magnemite is yellow, rather than gray.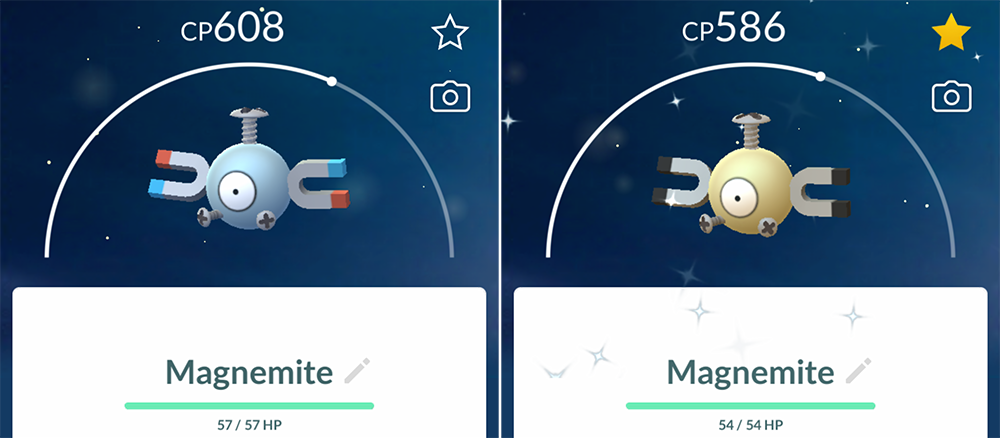 To make the most of this event, remember that you can activate an Incense to attract wild Pokemon to your location for a limited time. This will give you more Pokemon to encounter and more chances to potentially find a Shiny one.
Plus, you can activate a Star Piece to increase the amount of Stardust you earn by 50 percent for 30 minutes. This will allow you to earn even more bonus Stardust during this event than you normally would.
Following this week's Spotlight Hour, there are four more of these events scheduled to take place in August, but we only know the featured Pokemon for two of them, as of this writing. Here's the list:
August 10 – East Sea Shellos
August 17 – West Sea Shellos
August 24 – An unannounced Pokemon
August 31 – An unannounced Pokemon
Are you looking forward to this Spotlight Hour event in Pokemon Go? Let us know on Twitter at @superparenthq.