If you own a supported Android device, you have a chance to play the game in its pre-alpha state.
The original Plants vs. Zombies turned 10 years old earlier this year, but the tower defense game is just as fun now as it was way back when. The original game, which challenged players to defend their house from zombies by using a variety of plant soldiers, was a huge success and spawned a sequel, two family-friendly shooter spin-off games, and merchandise galore.
(While the word zombie may trigger thoughts of blood and gore, the Plants vs. Zombies series is instead cartoony and wacky, making it ok for younger players.)
As spotted by Polygon, a third game in the main Plants vs. Zombies series is in development at EA's PopCap Games studio (which is also the creator of Plants vs. Zombies). Appropriately called Plants vs. Zombies 3, the game is currently in pre-alpha on Android, so if you're interested in trying the game for yourself, head to the Google Play store and see if it's available to download (it's free and doesn't include microtransactions, as least during the pre-alpha).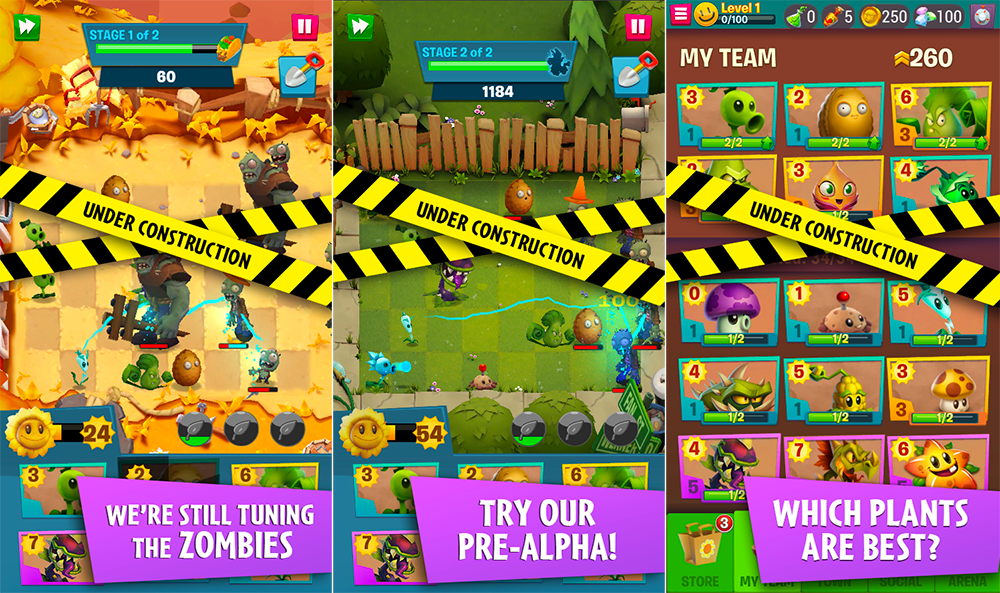 In a post on EA's website, PopCap commented on the pre-alpha availability:
"A limited number of downloads will be available for players in waves. If the option to download isn't available at first, be sure to check the page another day for your chance to play."
A pre-alpha is an early version of a game that's currently in development, but has yet to be officially released. That means players can expect to experience bugs and other issues as they play. It's also possible that features in the current build of the game will be tweaked or even removed before the game's final release.
As for Plants vs. Zombies 2, which was released on mobile in 2013, PopCap said it isn't going anywhere: "All the content you love in PvZ 2 will still be available."
Keep checking back with SuperParent, as we'll bring you more news about Plants vs. Zombies 3 as we learn more.