The open-world adventure game will allow players to explore Adventure Bay, Barkingburg, and more.
Outright Games, the company behind family-friendly video games like Ben 10: Power Trip and Peppa Pig: World Adventures, announced Paw Patrol World, its latest video game inspired by the Paw Patrol animated series for preschoolers.
Developed by 3D Clouds, Paw Patrol World is an open-world adventure game that will allow players to explore four areas from the Paw Patrol universe: Adventure Bay, Barkingburg, Jake's Mountain, and the Jungle. The game will ask players to help the Paw Patrol characters save the Paw Patrol Day festival from Mayor Humdinger and his Kitten Catastrophe Crew. The game will also feature four "Flashback Missions" inspired by Paw Patrol episodes.
Paw Patrol World will feature eight playable characters: Chase, Skye, Marshall, Rubble, Rocky, Zuma, Tracker, and Everest. Each character will have their own special abilities and vehicles.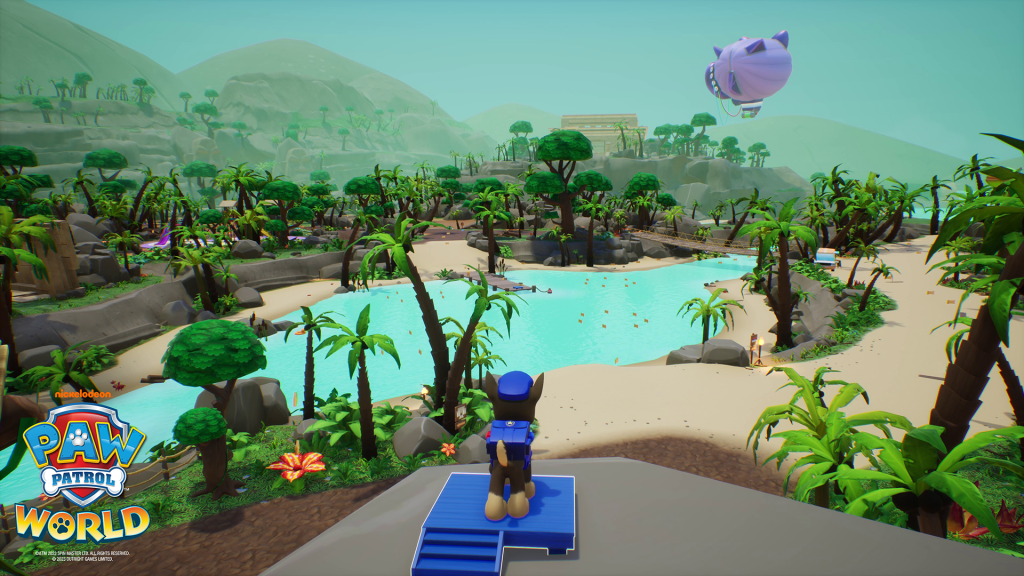 As players make their way through the game, they'll be able to gather a variety of collectibles, including emotes, character costumes, vehicles stickers, postcard stamps, and more.
Paw Patrol World will support single-player gameplay as well as cooperative multiplayer gameplay for two people in the same room.
Paw Patrol World will be released on Switch, PlayStation consoles, Xbox consoles, and PC on September 29, 2023. The game has been rated E for Everyone by the ESRB.
Is your family excited to play Paw Patrol World? Let us know on Twitter at @superparenthq.