Sorry, Hoothoot!
As you make your way through New Pokemon Snap, Professor Mirror and the game's other characters will give you requests that you can fulfill by taking specific photographs. One of these requests is "Hoothoot's Hidden Foot."
This request asks you to take a picture of Hoothoot's second foot. The way Hoothoot stands, you typically only see one of its feet. If you can take a picture with both of Hoothoot's feet visible, you'll complete this request and will receive a fun new embellishment you can place on photos.
Here's how to complete this request!
(Before we begin, keep in mind there may be more than one way to take a picture that shows both of Hoothoot's feet, but this is the method that worked for us.)
Play Research Level 2 of the Park (Night) level.
Before you get to the flower field near the end of the level, you'll see a Hoothoot standing on top of a wooden sign.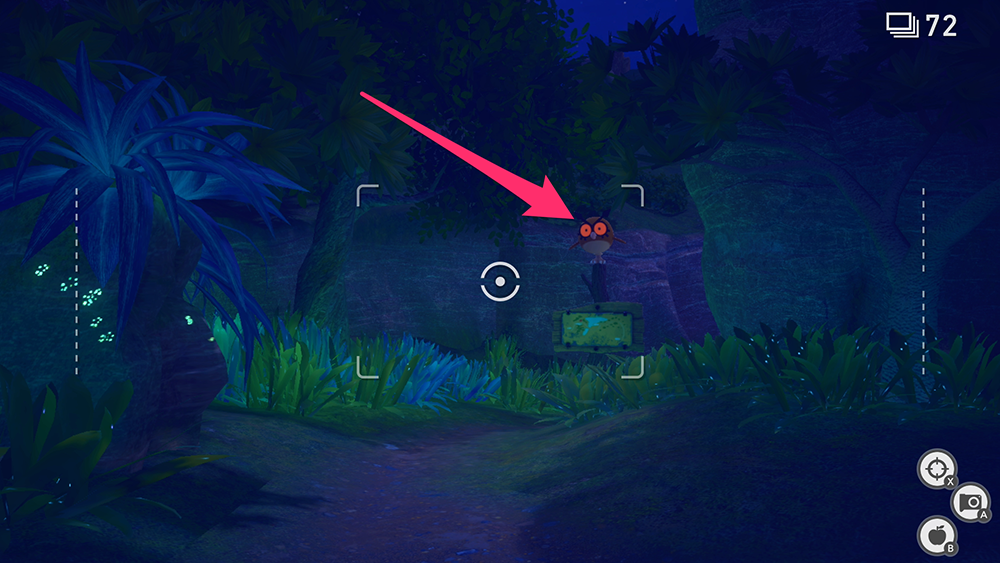 Toss a Fluffruit at the Hoothoot. If the fruit hits the Hoothoot correctly, it should lose its balance, causing it to quickly show its other foot as it tries not to fall. When this happens, be sure to take a photo!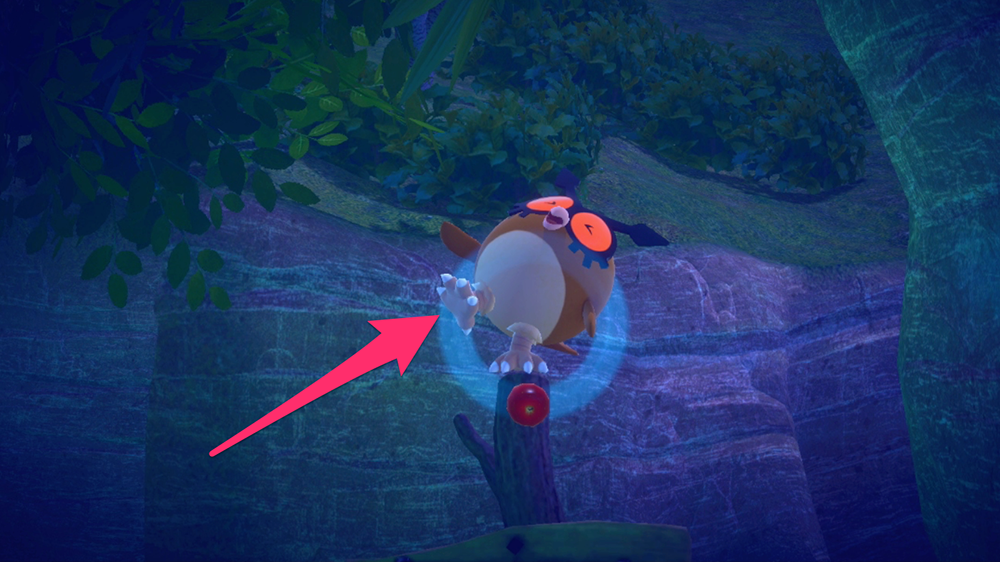 Hoothoot will quickly regain its balance, so you won't have long to take this picture. If you don't capture the shot the first time, you may be able to toss another fruit at the Hoothoot and try again, depending on how far away you are.
After you've taken the picture, show it to Professor Mirror at the end of the level and you should complete this request!
New Pokemon Snap has lots of requests to complete, and it will likely take you a while to finish them all. That being the case, you may want to check out the ChargePlay Clutch from HyperX. It can extend your device's battery life so you can play New Pokemon Snap (and other Switch games) for a longer period of time before having to charge your Switch. Head over to HyperX's website to learn more about the ChargePlay Clutch and the company's other Switch accessories.
To learn more about New Pokemon Snap, or to view the rest of our guides for the game, check out our previous coverage.
Disclosure: Nintendo gave SuperParent a code for New Pokemon Snap for coverage purposes. HyperX is a sponsor of SuperParent.