Get ready -- it's coming soon.
Marmalade Game Studio, the company behind The Game of Life 2, revealed its next premium mobile game: Monopoly Sudoku.
Monopoly Sudoku will combine the classic number puzzle game with the Monopoly game board. Players can compete against friends, family, and strangers around the world to solve sudoku puzzles, which will allow them to earn dice rolls so they can move around the Monopoly board.
By moving around the board, players can unlock tokens and avatars that will allow them to customize their in-game profile.
In addition to multiplayer matches, the game will include a single-player Practice Mode, as well as a "Sudoku School" that will help players learn how to complete the game's puzzles.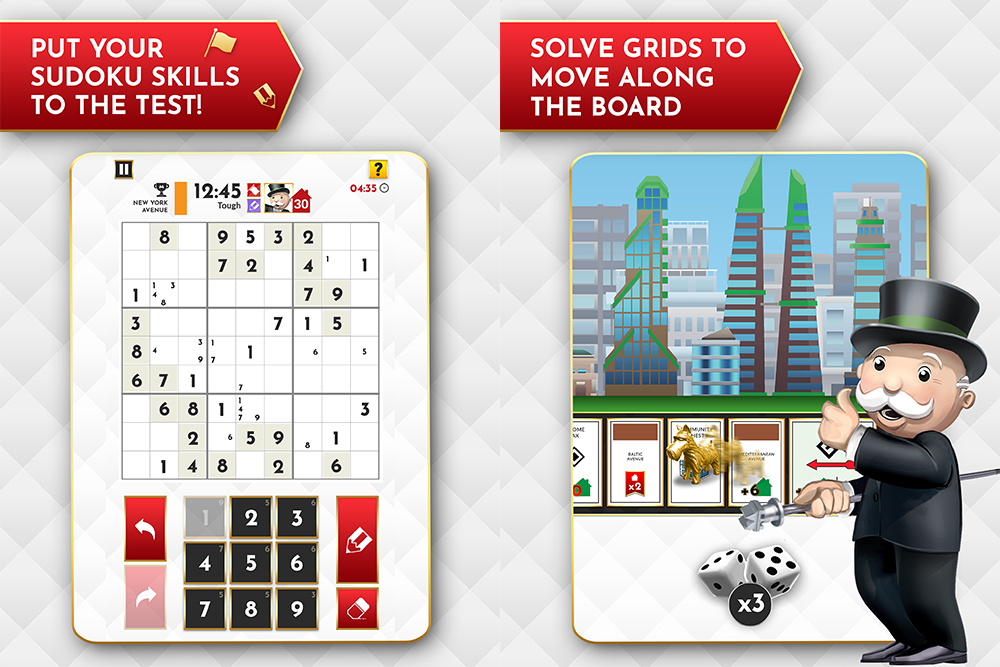 In a press release, Cristina Mereuta, COO at Marmalade Game Studio, commented on the game:
"We love the friendly competition of the MONOPOLY game and the calm logic of Sudoku. By combining the two we have created a brand new game experience! At Marmalade we are proud to make multiplayer games that bring people together. This Sudoku game has a MONOPOLY twist that can be enjoyed by all players, together, wherever they are!"
Monopoly Sudoku is expected to launch on iOS and Android devices on September 23 for $3.99. The game won't contain in-app purchases or advertisements.
If you're interested in trying Monopoly Sudoku, you can pre-order the game now on iOS and Android. Monopoly Sudoku is rated 4+ on iOS and E for Everyone on Android.

Brandy Berthelson has been writing about video games and technology since 2006, with her work appearing on sites including AOL Games, Digital Spy, and Adweek. When she's not gaming, Brandy enjoys crafting, baking, and traveling with her husband.