New features have been added to the sports game.
Nintendo released Mario Strikers: Battle League on Nintendo Switch in June 2022. The sports game allows players to compete in a 5-on-5 soccer-inspired game called "Strike" that's played in arenas with electric fences. (You can learn more about Mario Strikers: Battle League in our review.)
Following the release of Mario Strikers: Battle League, the game was updated with two new playable characters, Daisy and Shy Guy, in July 2022. And now, the game's latest update has added even more playable characters and additional new features to the game.
To start, this update added two new characters to the game: Pauline and Diddy Kong. This update also added a "Barrel-Themed Gear" set and a Planetoid Stadium to the game.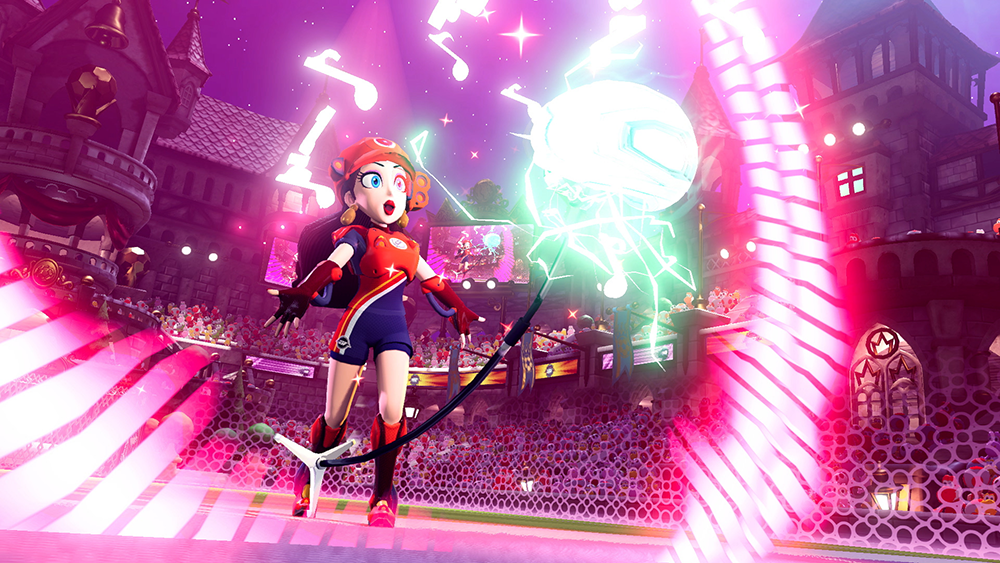 With this update, each player now has a Striker Ranking that will be impacted by their performance in online matches. As players participate in online matches, they'll gain or lose skill points based on a match's results. Each player's Striker Ranking will be reset when a club season ends.
Finally, players can now customize the audiences in the game's stadiums, as well as spend coins to change the celebration effects in stadiums.
Mario Strikers: Battle League is available on Nintendo Switch for $59.99. The game is rated E10+ for Everyone 10+ by the ESRB.
Does your family enjoy playing Mario Strikers: Battle League? Let us know on Twitter at @superparenthq.

Brandy Berthelson has been writing about video games and technology since 2006, with her work appearing on sites including AOL Games, Digital Spy, and Adweek. When she's not gaming, Brandy enjoys crafting, baking, and traveling with her husband.