Our guide will help you complete this mission!
Kirby and the Forgotten Land is now available on Nintendo Switch! The 3D platformer challenges players to help a friendly pink ball named Kirby defeat the Beast Pack and rescue Waddle Dees!
Each level in Kirby and the Forgotten Land gives players multiple missions to complete. For instance, one of the missions in the "Through the Tunnel" level of the game asks players to "Remove the wanted poster."
Our guide will show you how this is done!
Shortly after you exit the indoor portion of the level, you'll come across scaffolding in the shape of a staircase that you can inhale using Kirby's "Mouthful Mode" ability.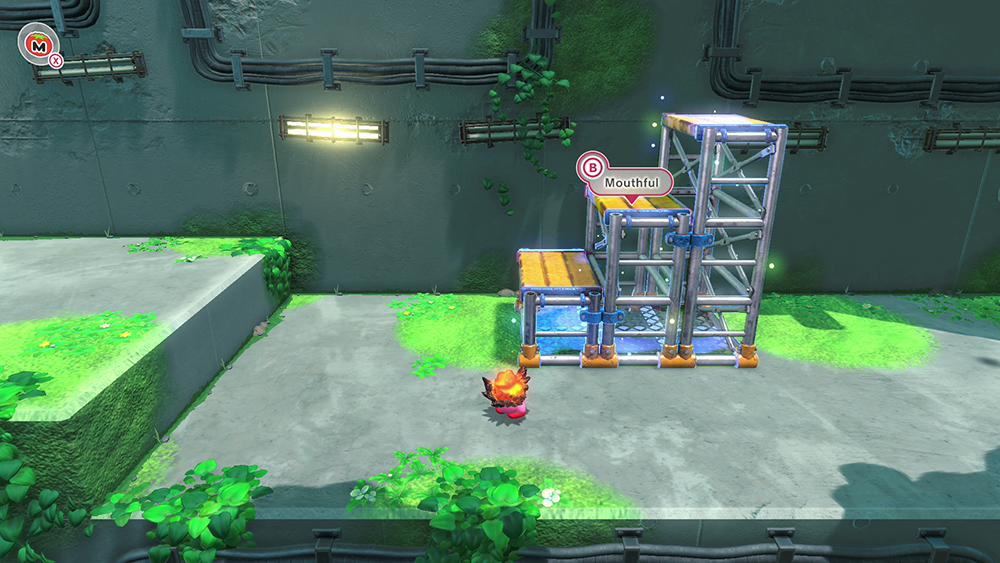 Inhale the scaffolding and progress through the level until you spot the wanted poster high on the wall above the ground (the wanted poster has a picture of Kirby with a purple "X" painted on it). Position Kirby so that the "scaffolding" is up against the barricade near the wanted poster, and then press and hold the "Y" button to "spit out" the scaffolding.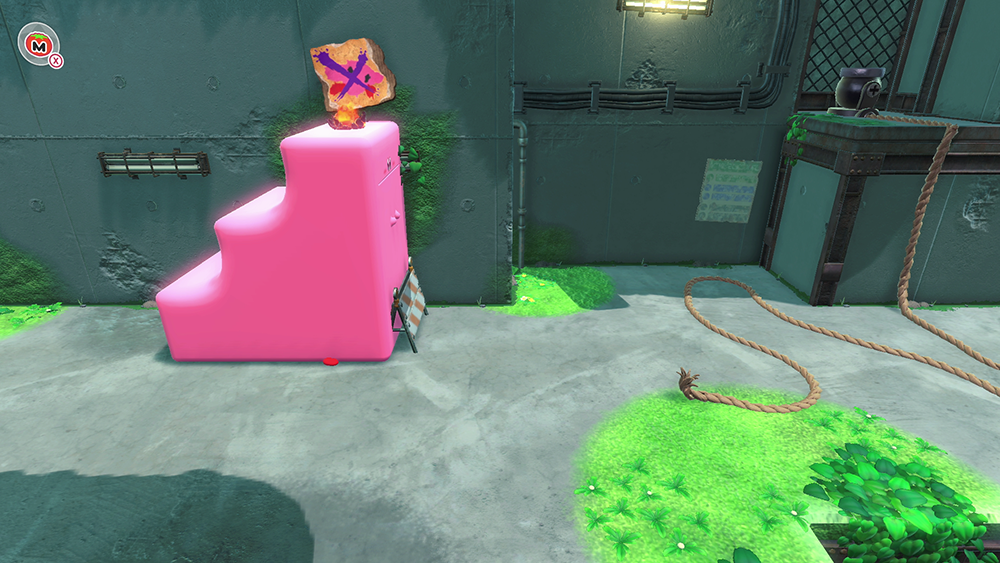 Now, climb to the top of the scaffolding. You can use an ability such as "Fire" or "Volcano Fire" to remove the wanted poster from the wall. You can also remove the wanted poster by pressing the "A" button twice to hover in the air. Once you're hovering, press the "B" button while facing the wanted poster to blow the air out of Kirby's mouth like an "attack." This method will allow you to remove the wanted poster even if you don't have an ability equipped. Just keep in mind that you'll need to wait for Kirby to descend a bit while hovering in order for your "attack" to be lined up with the poster.
And that's all there is to it! Check out our video below to see the process of removing the wanted poster in action!
It may take you some time to see and do everything that Kirby and the Forgotten Land has to offer. That being the case, you may want to check out the ChargePlay Clutch from HyperX. It can extend your device's battery life so you can play Kirby and the Forgotten Land and other Switch games for a longer period of time before having to charge your Switch. Head over to HyperX's website to learn more about the ChargePlay Clutch and the company's other Switch accessories.
To learn more about Kirby and the Forgotten Land, or to read the rest of our guides for the game, check out our previous coverage.
Disclosure: Nintendo gave SuperParent a code for Kirby and the Forgotten Land for coverage purposes. HyperX is a sponsor of SuperParent.