Up to four people can team up and embark on a new adventure in the world of Jumanji.
Outright Games, a video game publisher specializing in family-friendly games, announced Jumanji: Wild Adventures, an adventure game inspired by the latest series of Jumanji films starring Dwayne Johnson, Jack Black, Kevin Hart, and Karen Gillan.
Developed by Cradle Games, Jumanji: Wild Adventures will take players into the world of Jumanji, which is full of dangerous animals and other threats. Players will need to help Dr. Smolder Bravestone and his companions recover The Jewel of Jumanji so they can go back home.
Jumanji: Wild Adventures will support single-player gameplay, as well as cooperative multiplayer gameplay for up to four people in the same room.
The game will feature four playable characters (Dr. Smolder Bravestone, Ruby Roundhouse, Franklin "Mouse" Finbar, and Professor Shelly Oberon), with each one having different strengths. As players make their way through the game, they'll be able to unlock powers and abilities for these characters.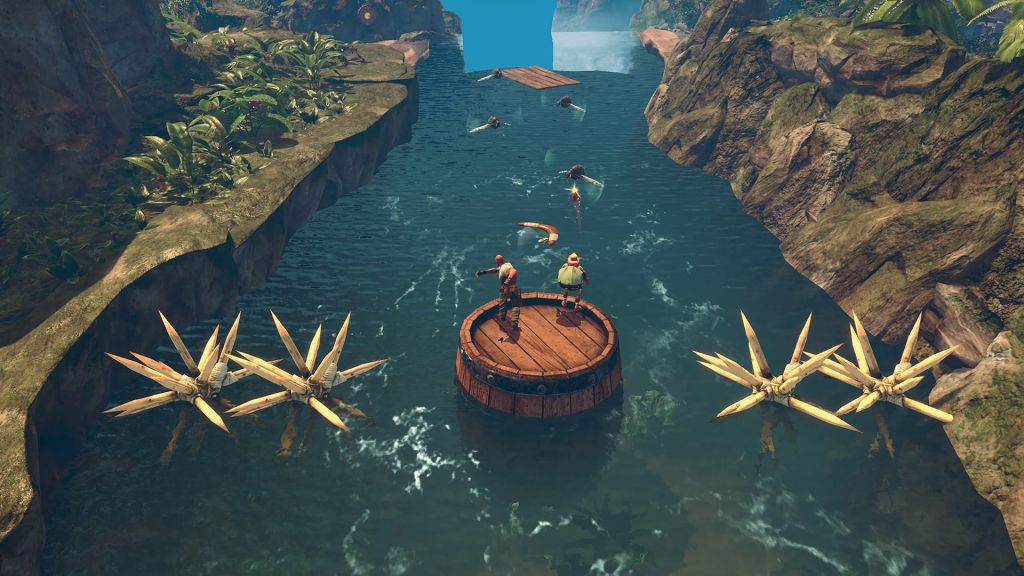 Jumanji: Wild Adventures will allow players to solve puzzles, avoid obstacles, and defeat enemies as they explore a variety of environments, such as jungles and icy mountains. Players will also be able to find hidden rooms and collectibles as they play.
Jumanji: Wild Adventures will be released on Switch, PlayStation consoles, Xbox consoles, and PC on November 3, 2023. The game is rated E10+ for Everyone 10+ by the ESRB.
Is your family excited to play Jumanji: Wild Adventures? Let us know on Twitter at @superparenthq.