Up to four players can work together to recover the Jewel of Jumanji.
Jumanji: Wild Adventures is now available on consoles and PC. The adventure game is inspired by the latest series of Jumanji films starring Dwayne Johnson, Jack Black, Kevin Hart, and Karen Gillan. It's also the sequel to Jumanji: The Video Game, which was released in 2019.
Jumanji: Wild Adventures challenges players to help Dr. Smolder Bravestone and his companions recover the Jewel of Jumanji from one of three possible thieves: a group of pirates, a group of wildfolk, or a group of mercenaries.
The game features four playable characters: Dr. Smolder Bravestone, Ruby Roundhouse, Mouse Finbar, and Professor Shelly Oberon, with each one having access to different power-ups. For instance, Smolder has access to a boomerang, while Ruby can toss shuriken at enemies. Players can choose their preferred character before beginning each level.
In addition, while a single player can complete the entire game on their own, up to four people in the same room can play the game together.
Levels feature obstacles to avoid, enemies to defeat (or avoid), coins to collect, and collectibles to find. The game also features bosses battles.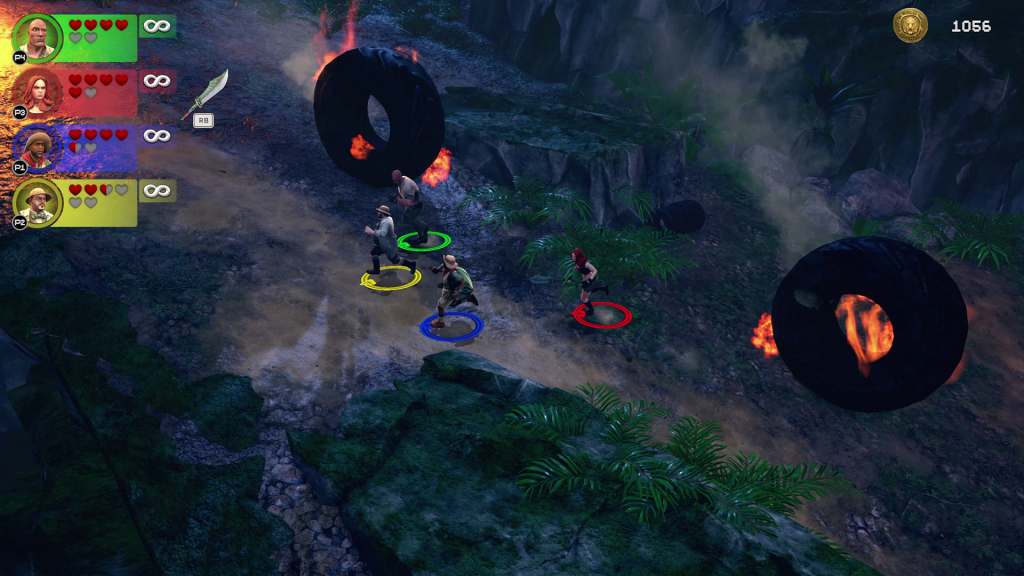 As players collect coins, they can spend them at the in-game store. For instance, players can purchase a weapon upgrade for each of the four characters.
Jumanji: Wild Adventures has three difficulty levels to choose from, with the easiest option giving players an infinite number of lives. On the other two difficulty levels, losing three lives will cause players to restart at the last checkpoint they activated.
Jumanji: Wild Adventures is now available on Switch, PlayStation consoles, Xbox consoles, and PC for $39.99. The game is rated E10+ for Everyone 10+ by the ESRB.
While Jumanji: Wild Adventures is a family-friendly experience, parents should know the in-game dialog includes the word "Hell," which is said as a slang.
Disclosure: SuperParent received a code for Jumanji: Wild Adventures for coverage purposes.