We're totally digging them.
Earlier this year, The Dark Crystal: Age of Resistance (rated TV-PG) debuted on Netflix, introducing a new generation to the dark fantasy world of Thra, first introduced in the 1982 Jim Henson film, The Dark Crystal.
If you're not familiar with The Dark Crystal: Age of Resistance, here's a brief synopsis of the plot from the Jim Henson website:
The Dark Crystal: Age of Resistance returns to the world of Thra, with an all new adventure. When three young Gelfling discover the horrifying secret behind the Skeksis' power, they set out on an epic journey to ignite the fires of rebellion and save their world.
A variety of merchandise is in the works for the series (or has already been released), and this includes a series of action figures and Pops from Funko, a major name in the world of pop culture collectibles. (For the record, a video game based on the series is also in development.)
Funko's new line of Age of Resistance Pops includes five regular Pops to collect, as well as some store-exclusives and a variant. Here's the list:
Rian
Deet with Baby Nurlock
Aughra
Hup
The Hunter
SkekSil (exclusive to Target)
Deet Glow (exclusive to FYE)
The Hunter (with a silver mask)
We had a chance to check out three of the figures from this line: Deet with Baby Nurlock, Aughra, and The Hunter. Each comes in a standard-sized Funko Pop box, though Aughra and The Hunter are considerably heavier, larger, and more detailed than your standard Pop figure (we're happy about all three of these things).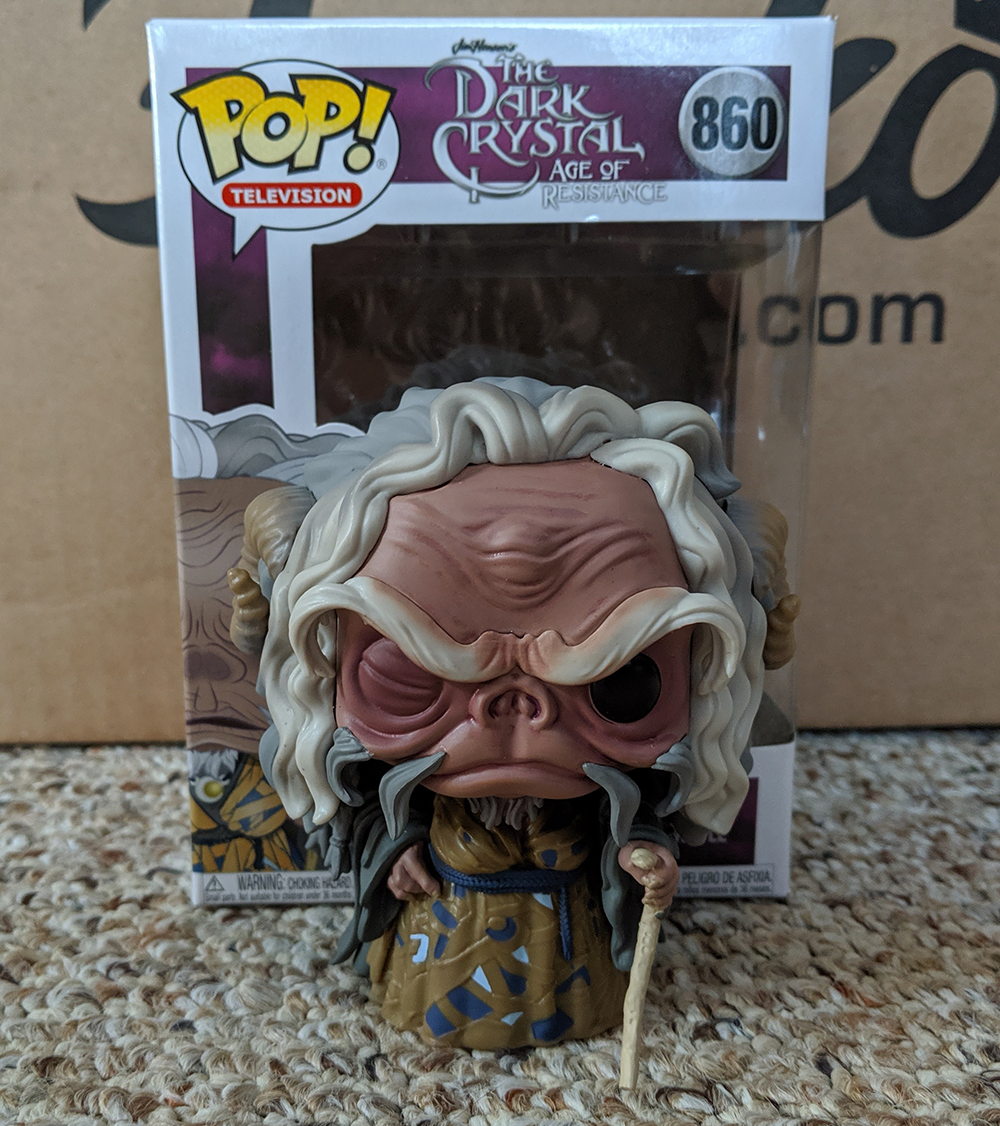 Plus, even though The Hunter figure is pretty top-heavy, with its large head and smaller body, we're happy to report it balances just fine thanks to decently-sized feet and a tail that helps it stand upright. Aughra also doesn't have problem standing since her feet don't really stick out from the bottom of her dress.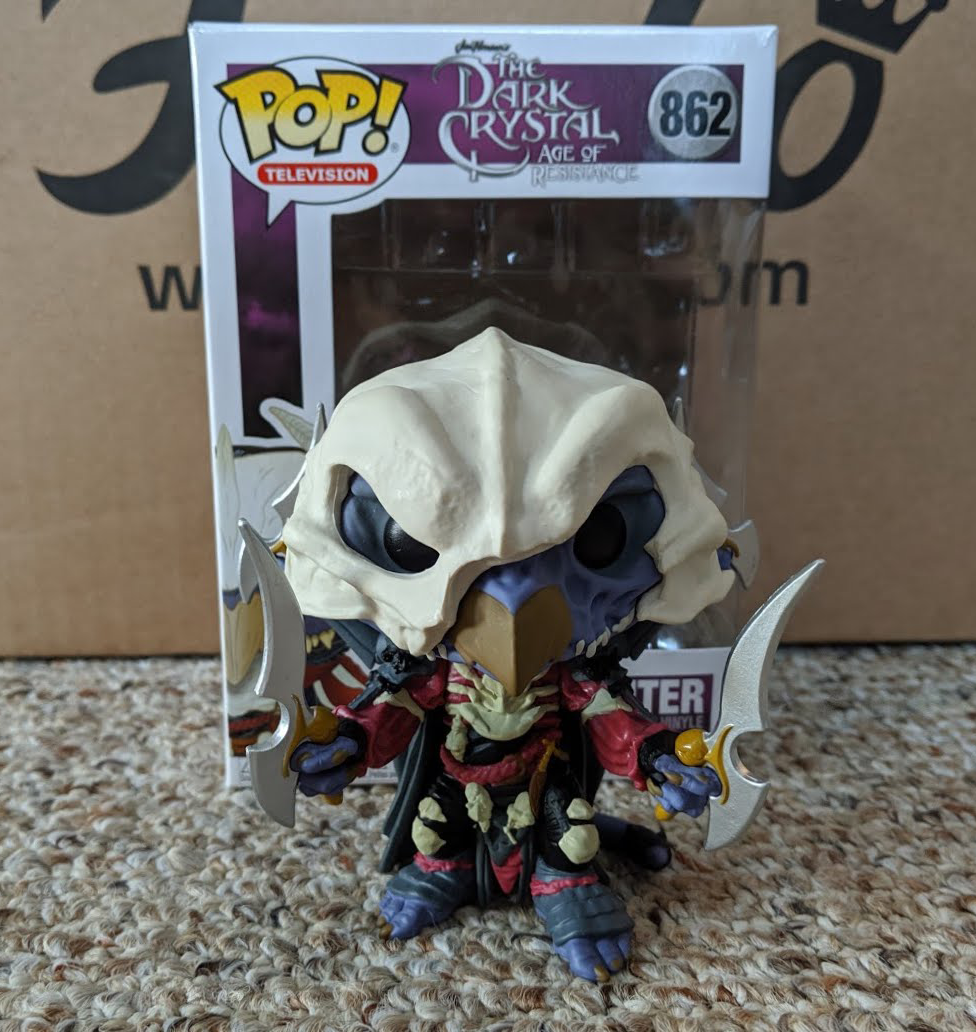 Finally, Deet is a bit harder to position, since she stands on two smaller feet, and Deet's right foot on our particular figure was an at an angle, making her want to lean. Looking at the Age of Resistance announcement photo on Funko's website (and looking at Deet on the box art itself), this appears to be an anomaly, so you shouldn't run into the same issue. Either way, the Baby Nurlock has a flat base, so it can easily stand upright alongside any other figures in your collection.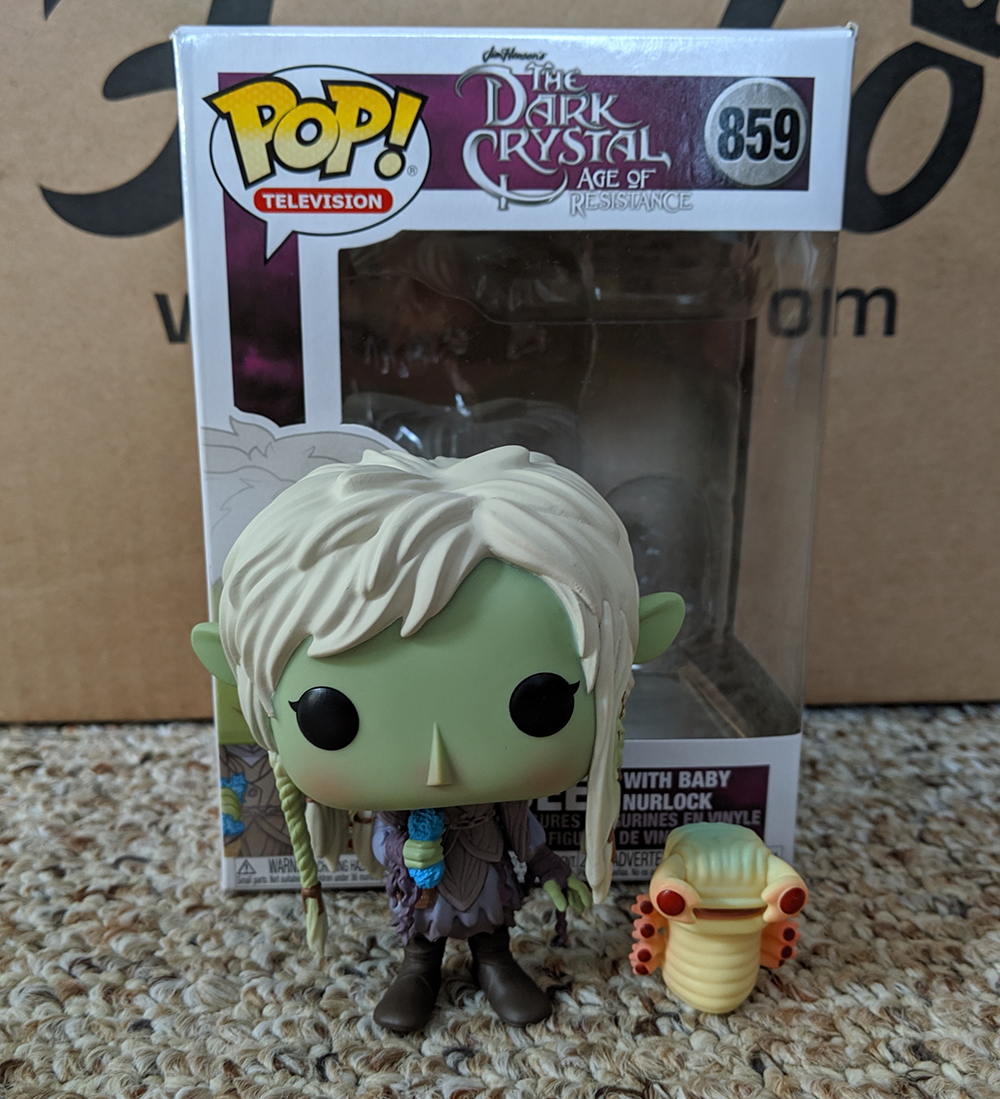 Disclosure: Funko provided SuperParent with the Aughra, Deet with Baby Nurlock, and The Hunter figures for coverage purposes.