The spooky festivities are still going strong!
Funko is holding its yearly Funkoween event — its celebration of the halfway point to Halloween — from May 24 to May 28, 2021. During this year's festivities, Funko has revealed a variety of spooky and cool products that will be released later this year, like Boo Hollow Paka Paka figures, General Mills Cereal Mascot Soda figures, and much more.
Here are some of the highlights from Day 3 of Funkoween 2021. Keep in mind, we're only showing you products related to kid-friendly licenses and brands (as well as items that are designed for kids). To see everything that was revealed on Day 3, head over to Funko's Twitter account.
Some of these items are available to pre-order now. Just remember that different stores may sell the same items for different prices. Make sure to shop around to find the best price!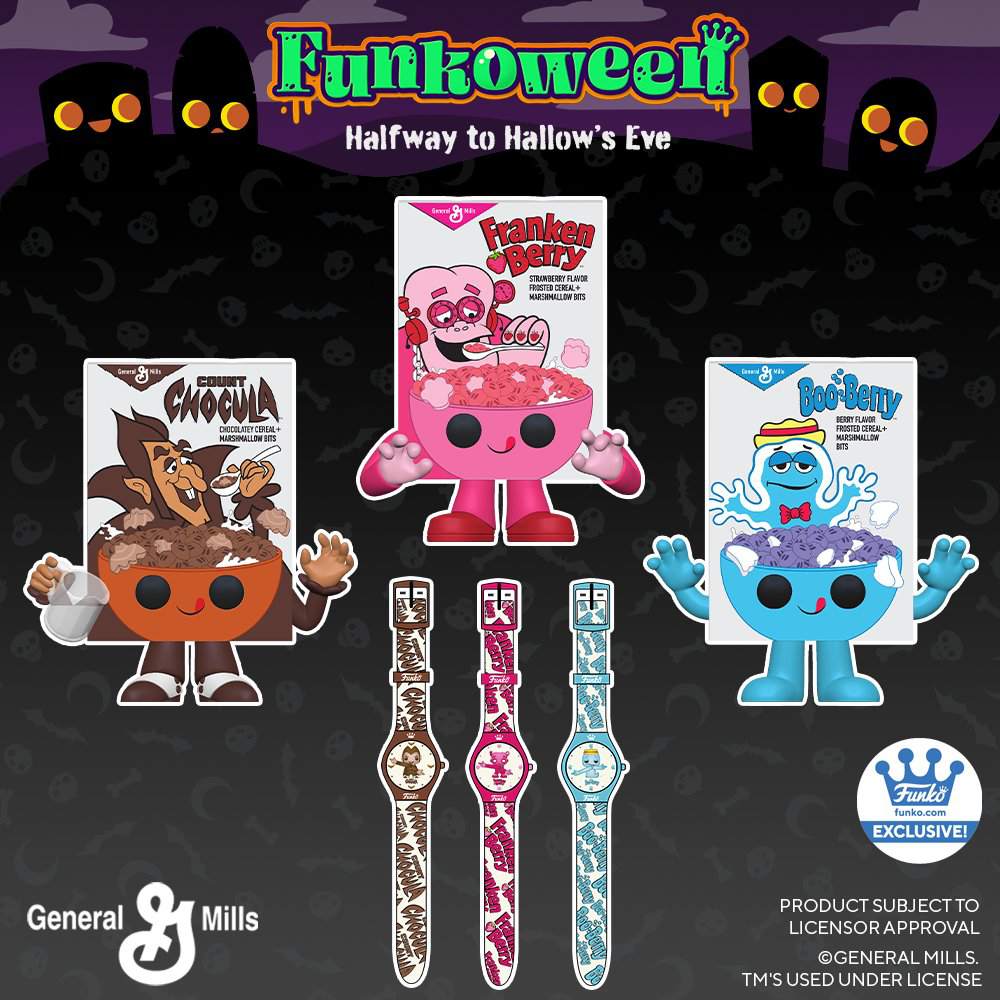 General Mills Cereal Box Pops and Cereal Mascot Watches
Funko will release three Pop figures inspired by General Mills' Count Chocula, Franken Berry, and Boo Berry cereal boxes. Plus, it will release three watches that each feature one of the mascots for these cereals. These items will only be available to purchase on Funko's website.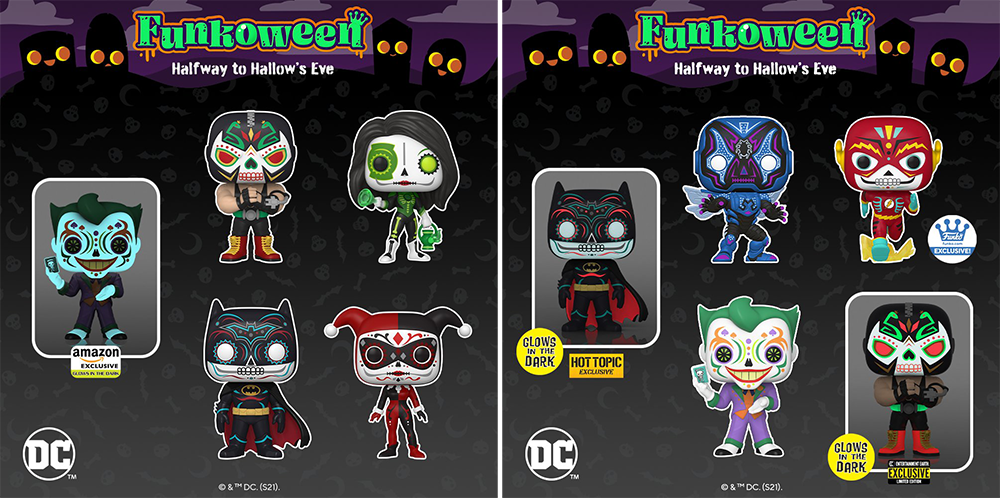 DC Comics Dia De Los Pops
Funko revealed a series of Pop figures that feature DC Comics characters (like Joker and Batman) that are decorated with patterns inspired by Dia de los Muertos (The Day of the Dead). Some of these items will be exclusive to certain retailers, like Amazon and Hot Topic, among others.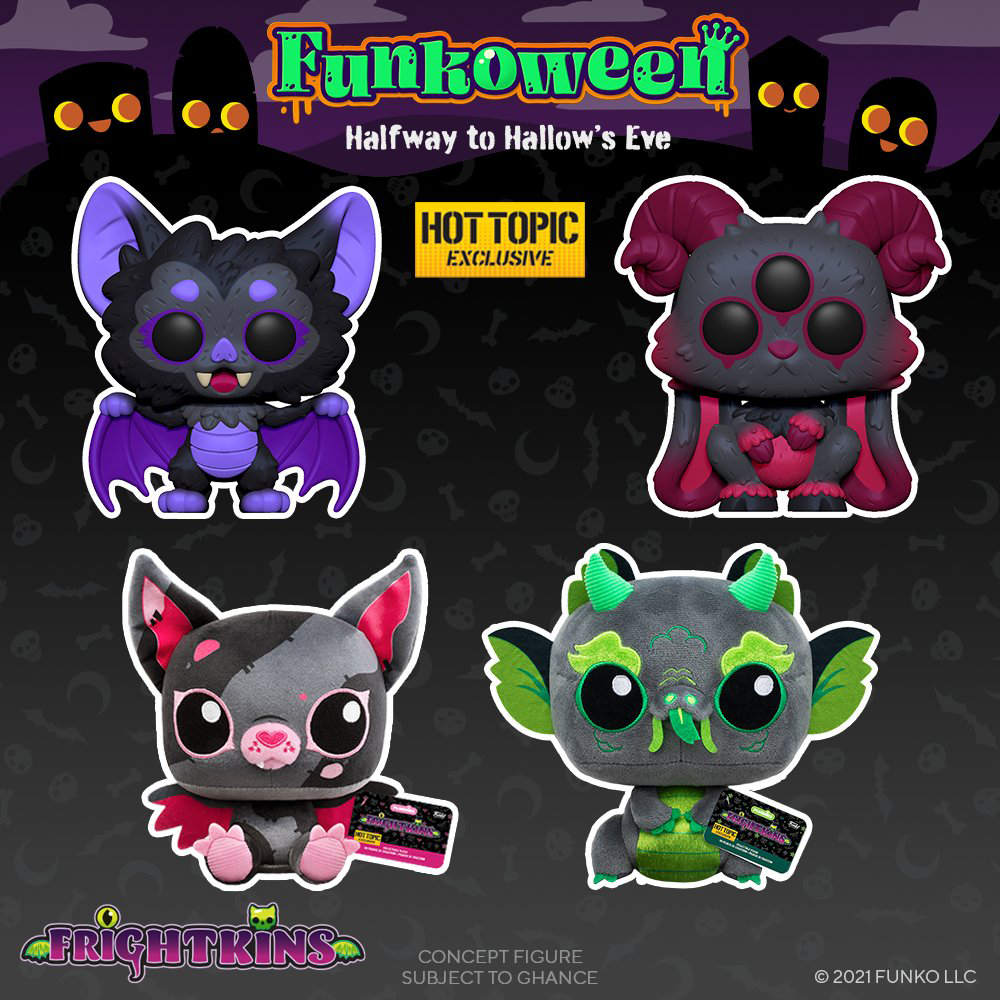 Frightkins Pops and Plushes
Funko showed off two Frightkins Pop figures, as well as two Frightkins stuffed animals. All four items will be sold exclusively at Hot Topic.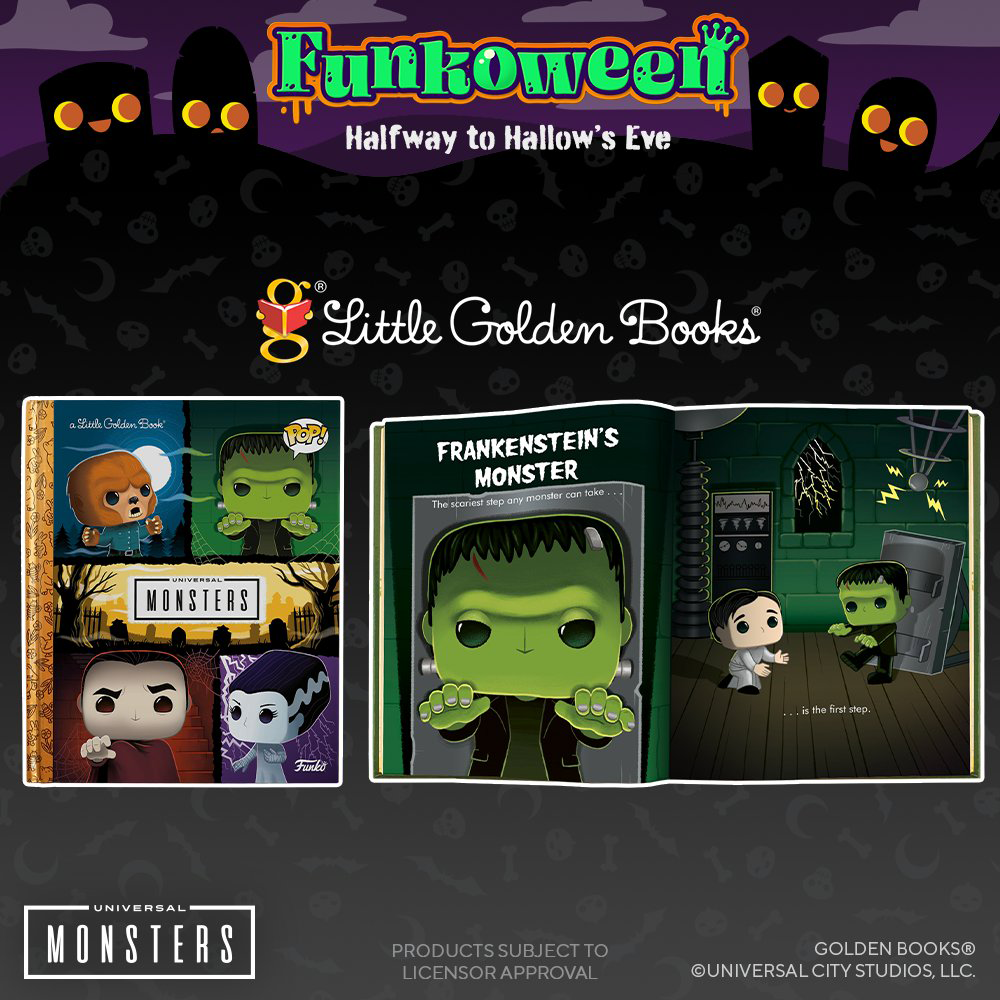 Universal Monsters Little Golden Book
A new Little Golden Book called Universal Monsters will allow kids to read about Dracula, Frankenstein's Monster, the Bride of Frankenstein, Wolfman, and other classic Universal horror movie monsters that are represented by Funko Pops. The hardcover book has 24 pages, and is recommended for littles 2-5. It has a suggested price of $5.99.
Which items from Day 3 of Funkoween are your favorites? Let us know on Twitter at @superparenthq.