We're halfway to the spookiest time of the year!
May marks the halfway point to Halloween, and Funko is celebrating with its yearly Funkoween event. From May 24 to May 28, 2021, Funko will reveal a variety of spooky and creepy products that fans will be able to purchase later this year.
Here are some of the highlights from Day 1 of Funkoween 2021!
Before we begin, keep in mind that we're only showing you reveals based on family-friendly brands and licenses. Additional items were also announced that are more appropriate for adults. You can see everything that was revealed on Funko's Twitter account.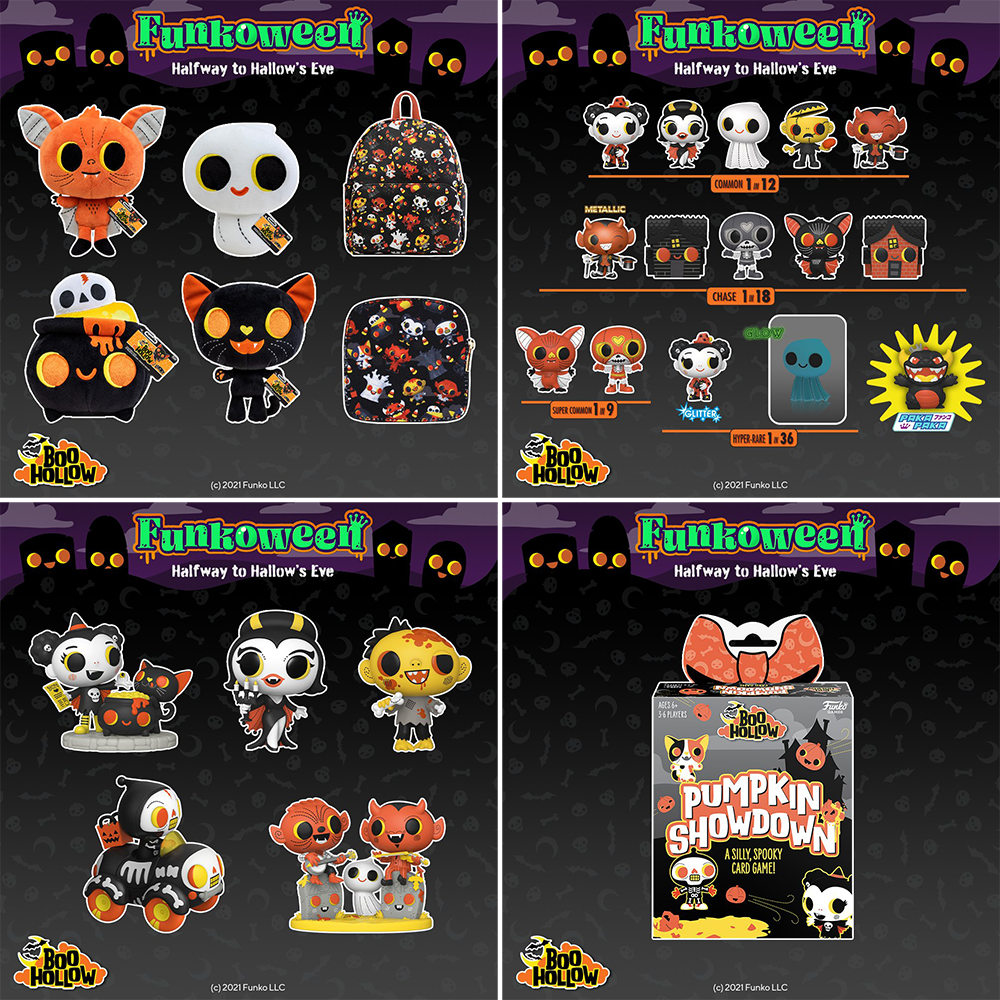 Boo Hollow Paka Paka, Card Game, and More
Funko's "Boo Hollow" line began as a collection of Paka Paka figures that fans could purchase in mystery bags (meaning they wouldn't know which figure they'd receive before they made a purchase). In 2021, new Boo Hollow Paka Paka figures will be released (including new Paka Paka Deluxe figures), along with a Pumpkin Showdown card game, a set of Boo Hollow plushies, and a couple of accessories (like a backpack).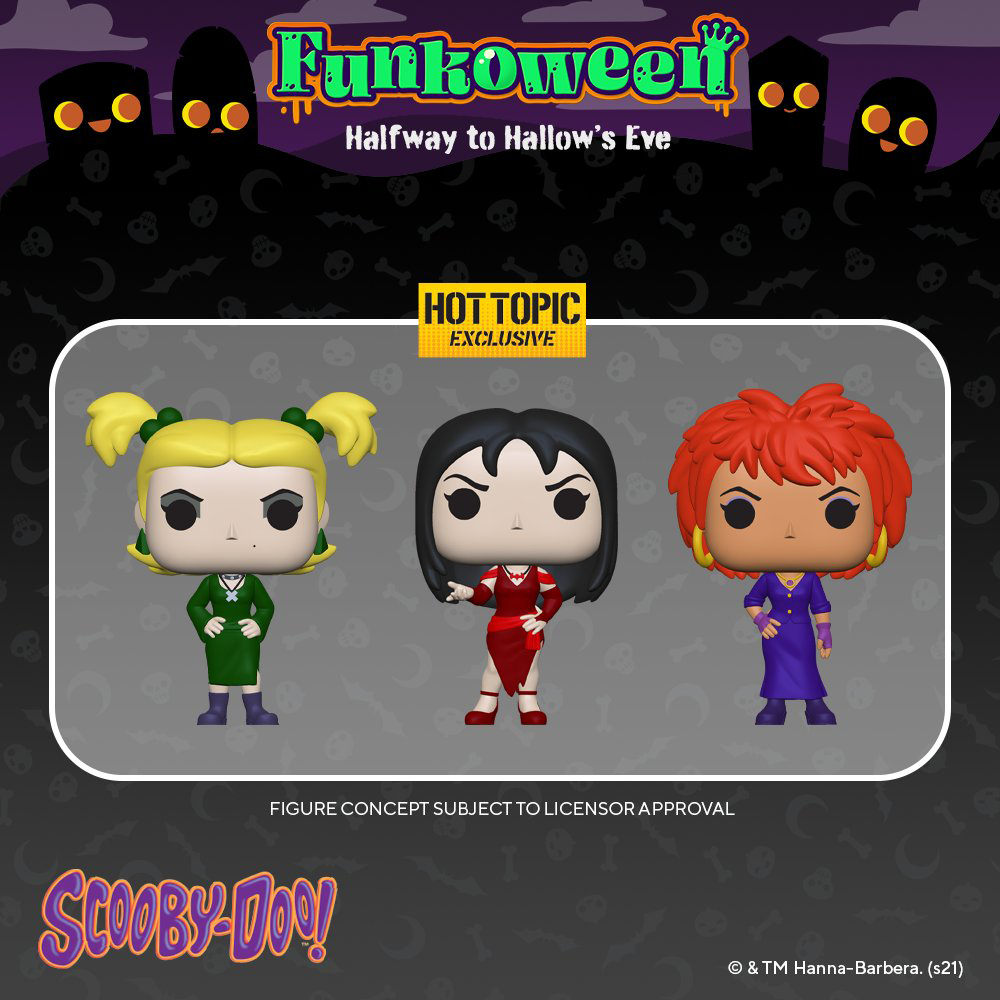 Scooby-Doo Hex Girls Pops
This three-pack of Hex Girls Pop figures will be available exclusively at Hot Topic.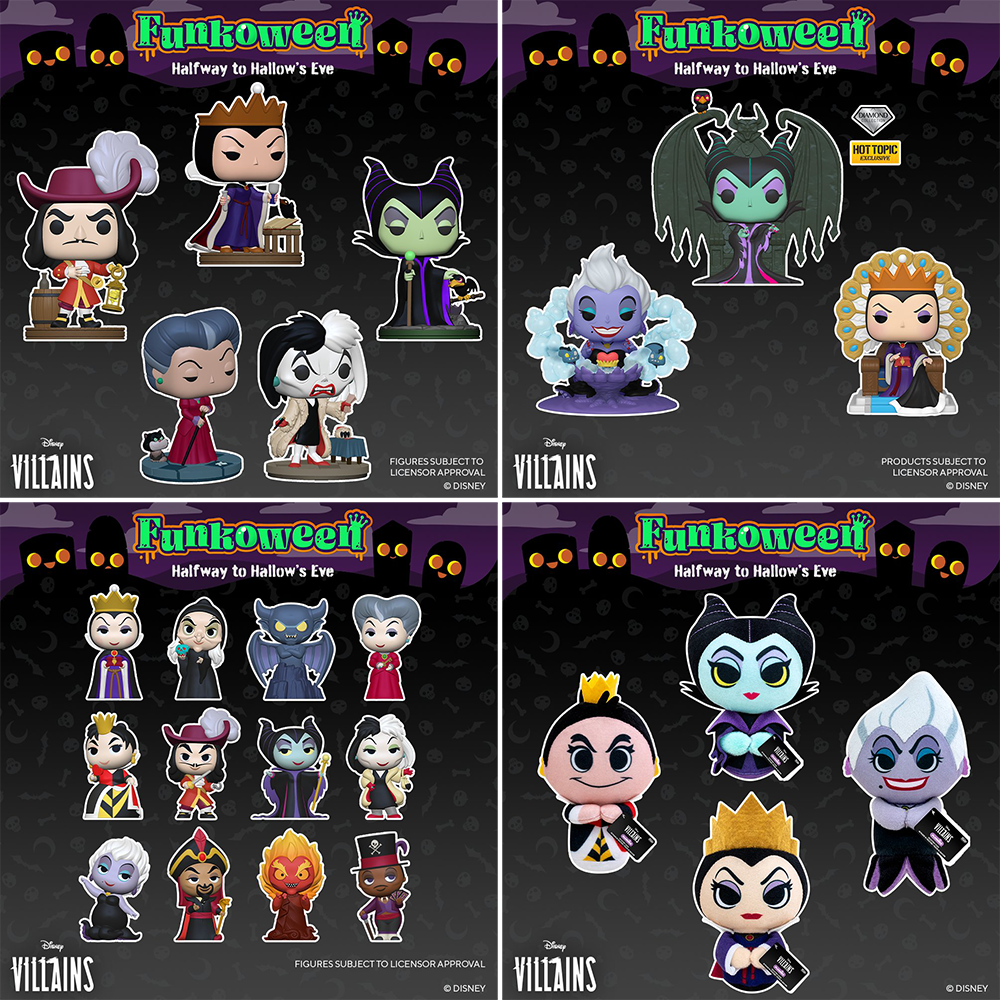 Disney Villains Pops, Accessories, and More
Funko revealed new Pop figures inspired by Disney villains like Lady Tremaine, Captain Hook, and Cruella de Vil, among others. Funko will also release new Disney Villains Mystery Minis, some plush toys, and a backpack. Some of these products will be exclusive to stores like Target and Amazon.

Disney Soda Figures
There are four new vinyl Soda figures to collect, which feature Sulley from Disney Pixar Monsters, the Harlequin Demon and Barrel from The Nightmare Before Christmas, and Mickey Mouse dressed as a vampire.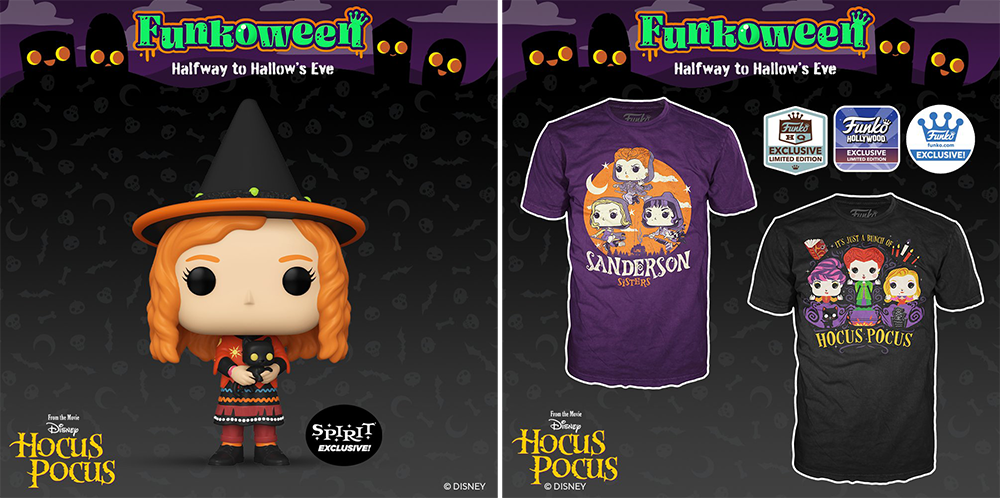 Hocus Pocus Dani Pop and Sanderson Sisters T-Shirts
Funko revealed a new Pop figure inspired by the beloved Halloween movie Hocus Pocus. It features Dani holding Binx, and it will be available exclusively at Spirit Halloween stores. Two new T-shirts are also coming later this year, which feature Pop versions of the Sanderson sisters.
Some of these new items are available to pre-order now. Just remember that different stores may sell the same products for different prices and/or release them at different times. Be sure to shop around to find the best deal!
Keep checking back with SuperParent, as we'll bring you more highlights from Funkoween 2021 soon!