Four new Outfits are coming to the game.
Fornite's latest update adds new music and Outfits to the game inspired by the Coachella Valley Music and Arts Festival, which kicks off on April 15, 2022.
With this update, players can listen to music from more than 30 artists that will be featured at the 2022 Coachella event on the game's Icon Radio. This music will be available until May 16, 2022.
In addition, players can pick up new Outfits and accessories inspired by Coachella.
The first two Outfits – Wilder and Lyric – will become available in Fortnite on April 14 at 8 p.m. ET.
The Wilder Outfit will include a Finfin Back Bling, while two accessories (the Neon Biter Pickaxe and Finfin Flair Wrap) will be available separately.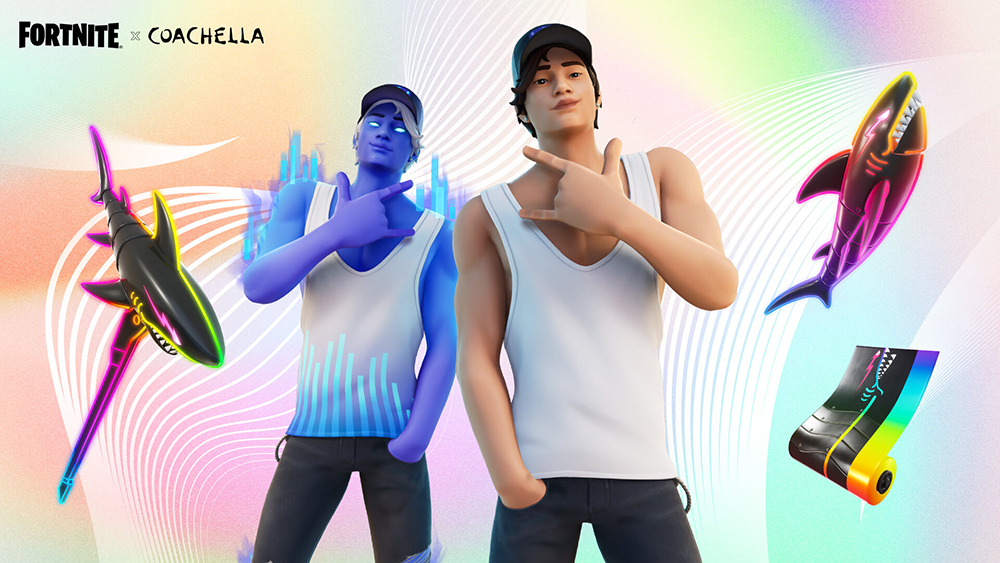 The Lyric Outfit, meanwhile, will include the Swaguero Back Bling, while the Festival Shredder Pickaxe will be available separately.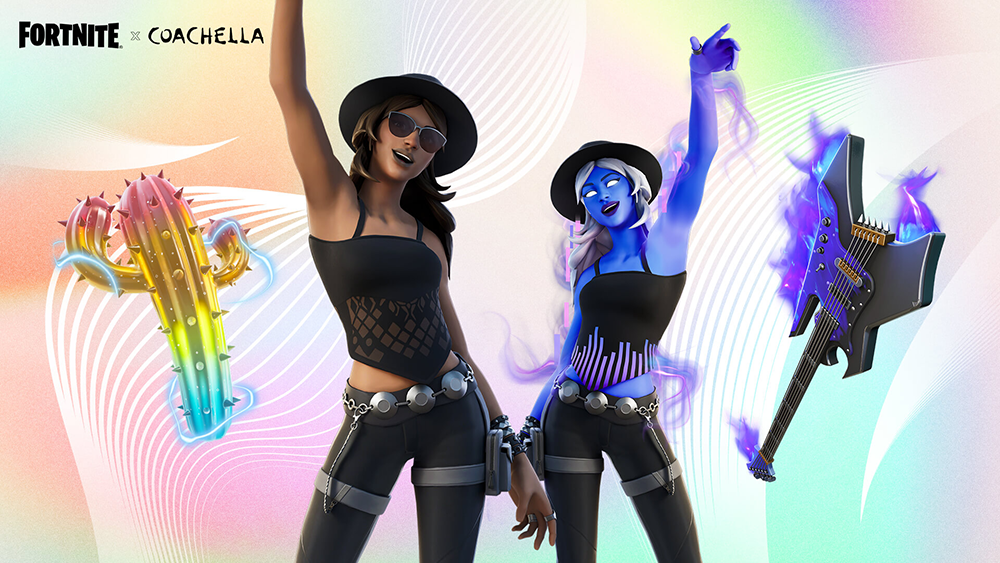 Both the Wilder and Lyric Outfits will also come with a "Cosmic Equalizer alt Style."
These items will be available to pick up individually, or players will be able to pick them all up at once in the game's "Rocking at Coachella Bundle."
The next set of Coachella-themed items will be released on April 21 at 8 p.m. ET. This set will include two more Outfits – Alto and Poet – as well as accessories. You can learn more about the second set of Coachella-themed items on Fortnite's website.
Are you going to pick up any of these Coachella-themed items in Fortnite? Let us know on Twitter at @superparenthq.
Editor's note (04/14/2022): This article has been updated with the end date for the Icon Radio portion of this update.