The theme park building game will allow you to add Rey, Finn, BB-8, and more 'Star Wars' characters to your park.
Disney Magic Kingdoms, a free-to-play mobile and PC game that allows you to build your own Disney theme park will the help of Disney characters, has received a new update inspired by the Star Wars franchise.
Starting now, players can add C3PO and R2-D2 to their parks and build an entire Star Wars-themed area including attractions and concession stands such as the X-Wing Simulator, Resistance Speeder, Lightsaber Stand, and Blue Milk Stand.
Then, from December 18, 2019 until January 14, 2020, a special limited-time event will be available, which is inspired by Star Wars: The Rise of Skywalker, the latest film in the Star Wars franchise.
This event will ask players to complete quests to help the Resistance in their fight against Kylo Ren and the First Order. It will allow players to add seven extra Star Wars characters to their parks: Rey, Finn, Poe, BB-8, General Hux, Kylo Ren, and a First Order Stormtrooper.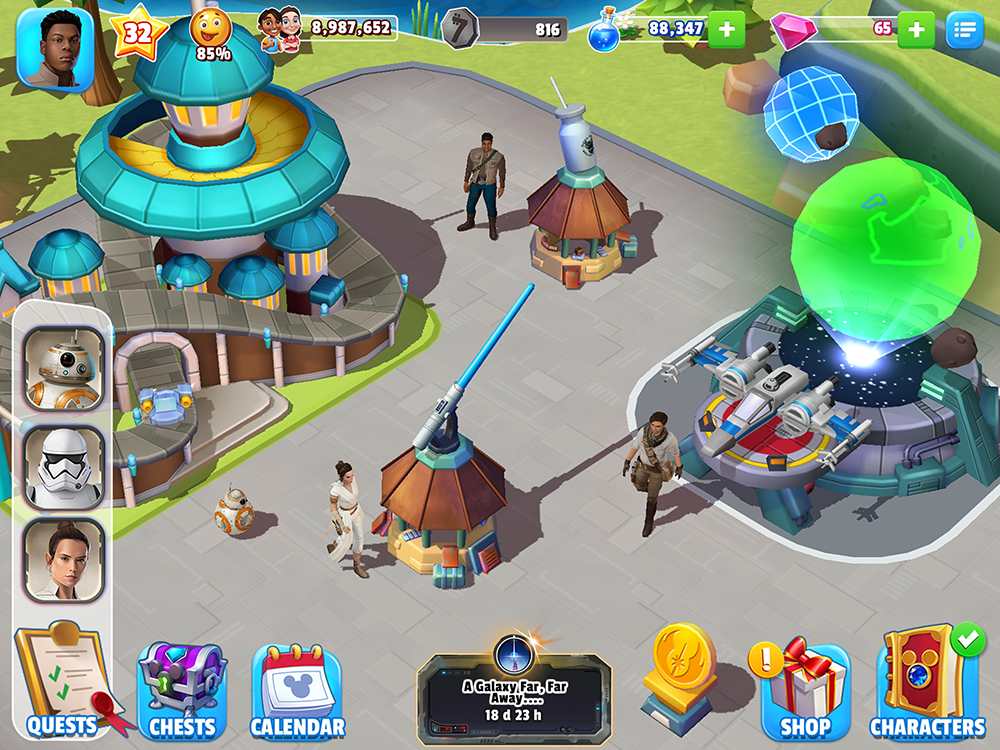 In a press release, Jennifer Gale, game manager for Disney Magic Kingdoms, commented on this event:
"It is a dream to welcome Star Wars to Disney Magic Kingdoms. Working with Disney to bring their latest installment of the Star Wars galaxy to our game has been a magical experience. We hope players will enjoy this amazing addition for Disney Magic Kingdoms – I have a good feeling about this!"
Disney Magic Kingdoms is available to download for free on iOS, Android, and Windows devices. The game is rated 4+ on iOS, and E for Everyone on Android and Windows.