Here's what's behind the first two doors!
In September, Lego released its lineup of advent calendars for 2022. This year's lineup includes advent calendars inspired by Lego City, Lego Friends, Guardians of the Galaxy, Harry Potter, and Star Wars.
We had the chance to check out the Lego Friends advent calendar for 2022!
The Lego Friends 2022 advent calendar includes 312 pieces and has a recommended age of 6+. The advent calendar has 24 numbered doors, which are meant to be opened in order once per day during the holiday season.
Behind each door, families will find a small bag of Lego pieces, as well as a picture showing how the pieces should be assembled.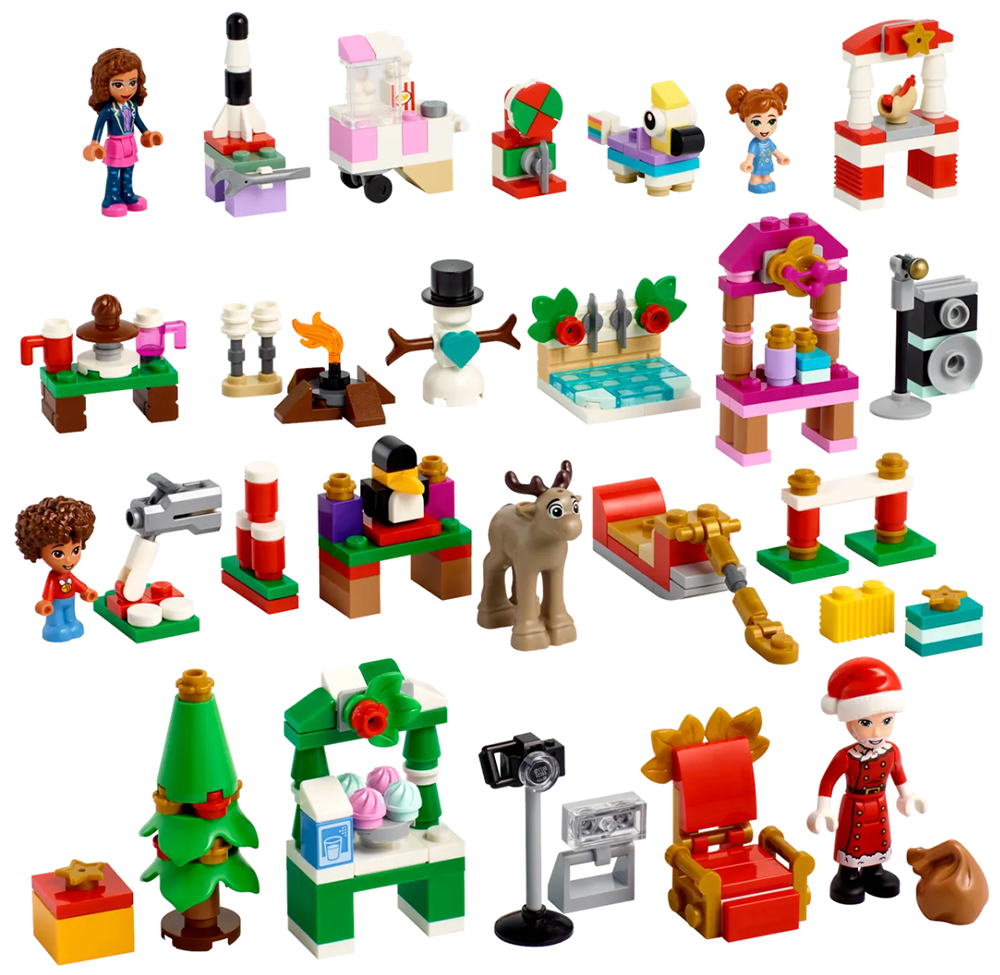 For instance, Door 1 (or Day 1) features four Lego pieces that can be assembled into a mini-figure of the Olivia character from the Lego friends franchise, while Door 2 (or Day 2) has 11 pieces that can be assembled into a toy rocket ship sitting on a table, along with a duplicate piece for the top of the rocket (in case one becomes lost).
You can check out every "build" featured in the 2022 Lego Friends advent calendar in the image above.
The 2022 Lego Friends advent calendar is now available on Lego's website and at other retailers for $34.99.
Has your family ever purchased one of Lego's advent calendars? Let us know on Twitter at @superparenthq.
Disclosure: SuperParent received the 2022 Lego Friends advent calendar for coverage purposes.

Brandy Berthelson has been writing about video games and technology since 2006, with her work appearing on sites including AOL Games, Digital Spy, and Adweek. When she's not gaming, Brandy enjoys crafting, baking, and traveling with her husband.