More than just a battery charging peripheral, it's also a hand-saver.
A battery charging peripheral for the Nintendo Switch just saved me from a kid-related headache. Sure, battery chargers are lifesavers when traveling. Right now, though? We're not going anywhere. So just how useful could something like the HyperX ChargePlay Clutch be? A lot more than I originally thought.
Buckle up. I've got a quick tale for all you gamer parents out there. It's a story of trouble. It's a story of triumph. It's how a gadget that showed up for testing this week kept our family (or, at least, me) sane for reasons we wouldn't have expected.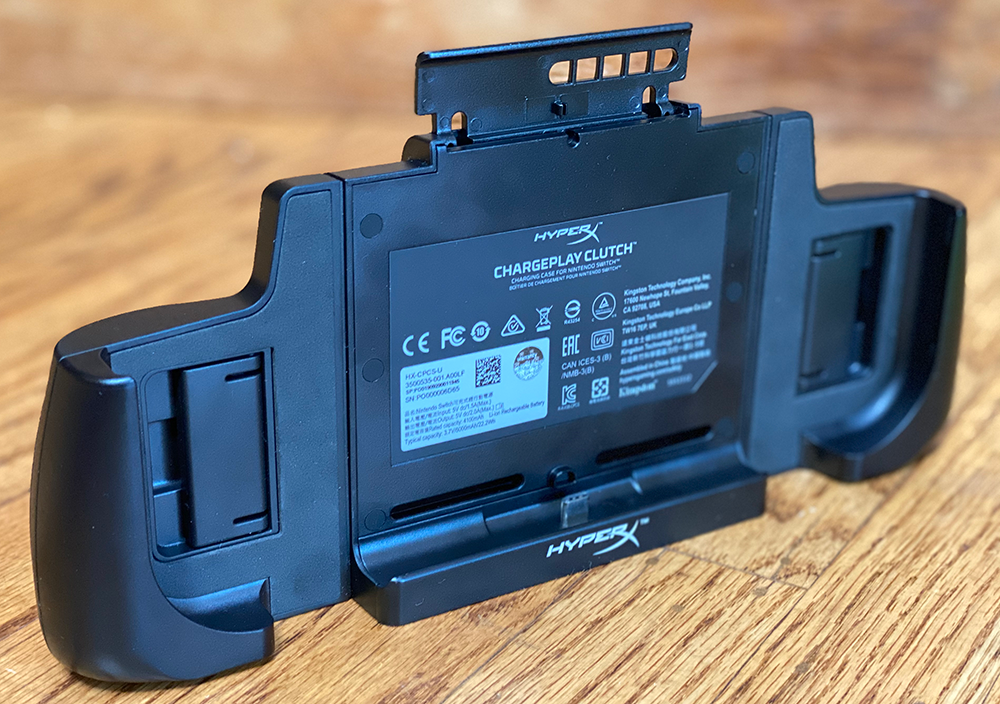 The Living Room Test: ChargePlay Clutch
Disclaimer Alert: While HyperX is a sponsor of SuperParent, I'll be the first to admit that I went into this expecting the ChargePlay Clutch to be little more than a standard battery pack. There's actually a lot more to it than that, though. It's well-balanced without being bulky, and, more importantly, it not only gives you extra battery life, but if offers a contoured ergonomic grip that makes the small handheld feel way better in big hands.
So how did this handy little device save the day? Over the weekend, the wife and kid wanted to hang out and watch a movie in the living room. I stupidly forgot to charge my Nintendo Switch, and so I'd have to suck it up and watch Frozen II (again, no thanks). Mercifully, I remembered to charge this versatile peripheral.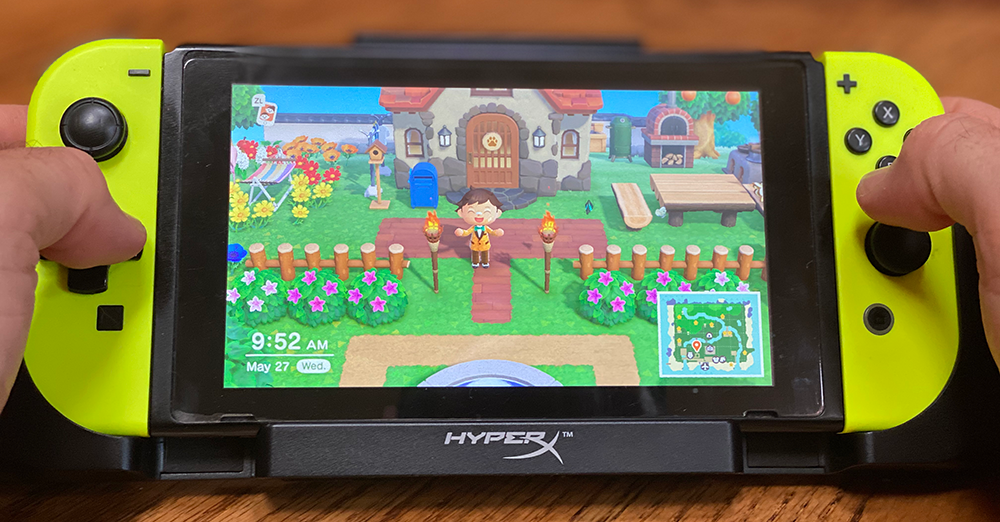 So, in the name of work, I slipped the Switch into the cradle and let the ChargePlay Clutch do its thing. The device securely locks into place, covering the Switch's entire frame like a protective case (however, it's not billed as such – and I wouldn't recommend dropping this to test it).
The 6000mAh battery fully restored the Switch while playing. It's rated to provide 5 hours of game time. Even proven battery killers like Animal Crossing: New Horizons worked well past the movie's closing credits.
More About This Ergonomic Grip
The curved grips around the Switch's Joy-Con give a little more meat for your hands to grab onto while playing. In that respect, the ChargePlay Clutch marries the best parts of battery charging with a grip suitable for adults. I can't emphasize this part enough. The Switch – as great a platform as it is – can be a literal pain. Anything to mitigate that is a welcome addition.
The device also has some smart design choices for tabletop play. The two handgrip sections pull off and reattach magnetically so that you can have a quick handheld controller while a sizable kickstand keeps the Switch sturdy and upright.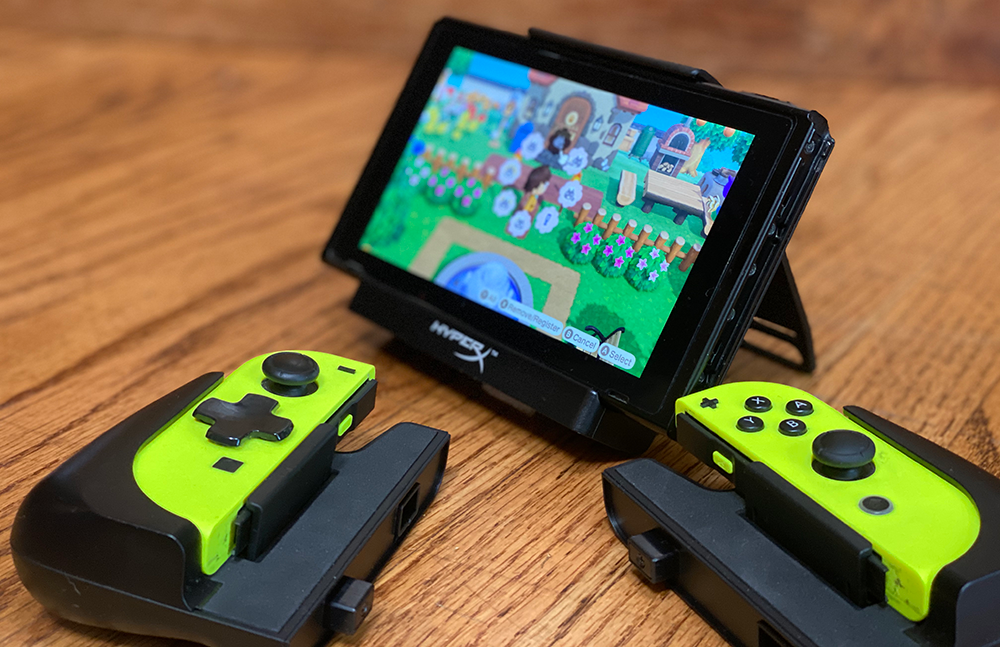 If there's any one gripe to have about the ChargePlay Clutch, it's that it's a little too big to fit into a conventional Switch carrying case. Even some of the more bulbous ones I had lying around. So, when we do finally lift lockdowns and hit the road again, it will be a little harder to comfortably and securely carry this around with us. Then again, it is jamming comfort, added control, and battery backup into one device, so we can't complain too much.
The HyperX ChargePlay Clutch for Nintendo Switch is available for $59.95. More information is available here.
Disclosure: HyperX is a sponsor of SuperParent.