You can try the game now before it's released.
As part of LudoNarraCon 2021 (an online convention featuring narrative PC games), we had the chance to check out Button City, an adorable adventure game that challenges players to help Fennel the fox complete quests and save the Button City arcade from a "greedy fat cat" that wants to shut the place down.
According to Subliminal, the game's developer, Button City features "a story about friendship, growing up, and saving the things that are important to you."
In Button City, players will explore extremely bright and colorful environments, such as Fennel's home, the local park, and the Button City arcade. The game has simple mouse controls — just click where you want Fennel to walk, and click on objects and people to interact with them (when you hover your mouse over an object, it will be highlighted if you can interact with it).
As players explore environments, they'll be able to talk to a wide variety of animal characters, like cats, racoons, and rabbits, and they'll sometimes be able to choose from multiple responses during conversations. The game doesn't feature voice acting, so players need to know how to read to follow along with the game's story, or have someone nearby to help them out.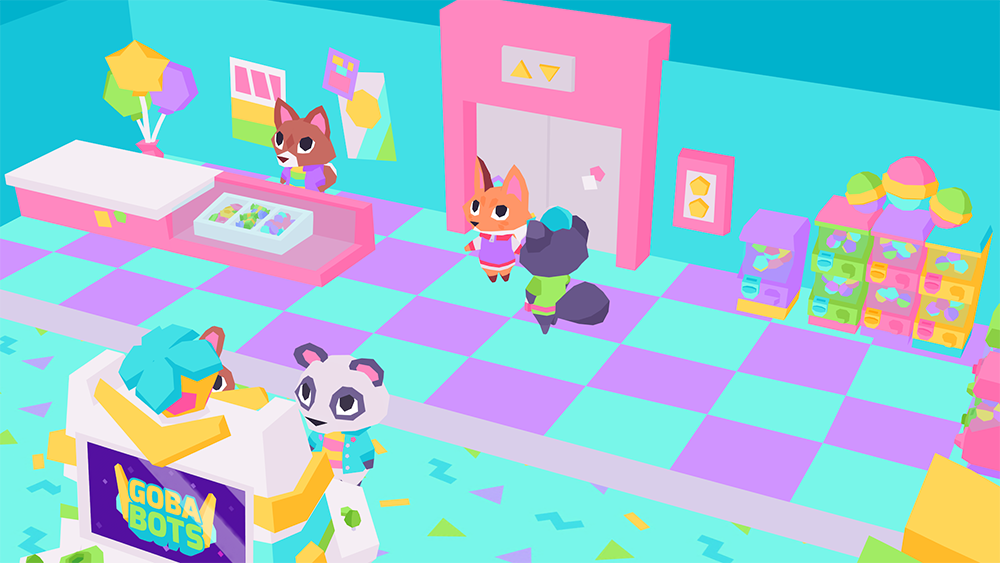 In addition to this point-and-click gameplay, Button City features three arcade games that players can try in the Button City arcade. For instance, the Gobabots game challenges two teams of four characters to collect fruit and deliver it to the blender in the middle of an arena while watching out for members of the opposing team. Each player has a weapon they can use to attack the enemy team, and when they lose all of their health, they'll respawn on their side of the arena and can keep playing.
The other two arcade games are inspired by drift racing and rhythm-based gameplay.
Button City will be released on PC and Mac later this year. While many PC games are not rated by the ESRB, Button City is family-friendly.
If you want to try Button City before the game is released, you can download the game's free demo now.