Here's how to help this frightened ghost when he visits your island!
In Animal Crossing: New Horizons, you have the chance to meet lots of interesting animal friends, from Labelle (the fashion designer) to Redd (the suspicious art dealer) and beyond. Your island can also be visited by a friendly ghost named Wisp, who needs your help collecting the lost pieces of his spirit.
When Wisp appears on your island, everything starts out fine. You'll simply see the white, round ghost floating around your island.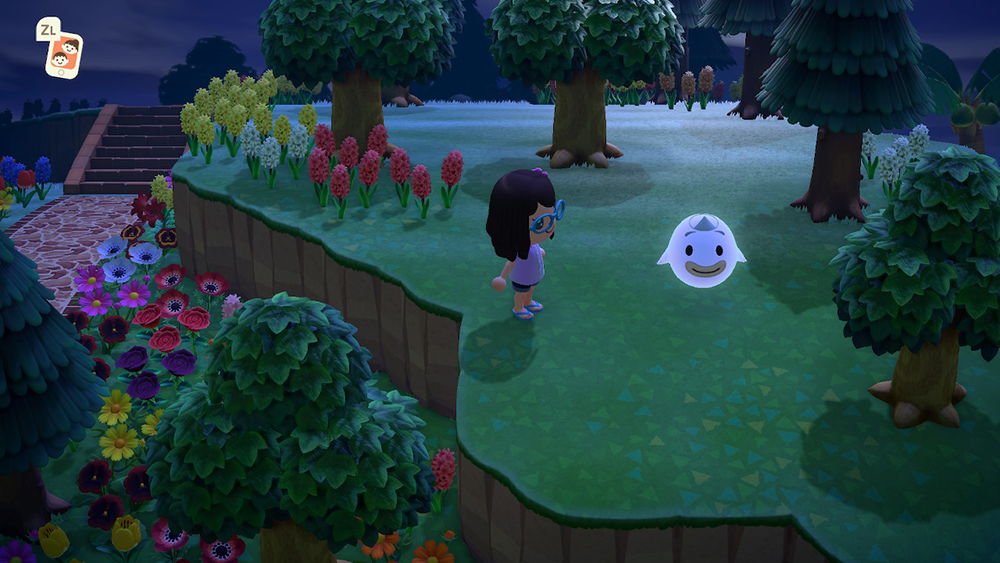 However, when you talk to Wisp, he gets so frightened that he loses the pieces of his spirit, which are scattered randomly across your island. After that, he'll ask you to retrieve them.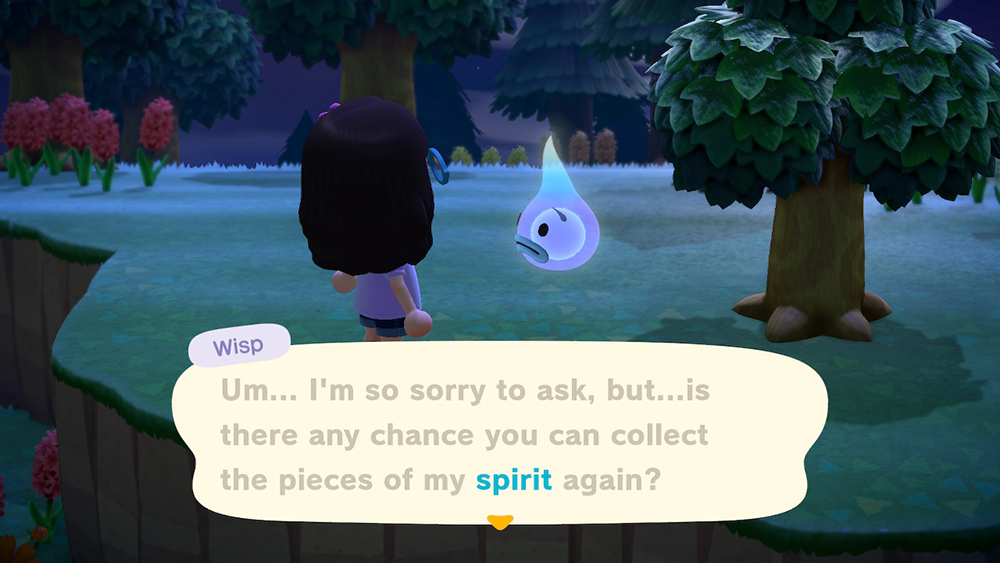 There are five pieces of Wisp's spirit to collect. You can find these pieces floating around your island, and you can catch them with a net just like you'd catch a flying insect.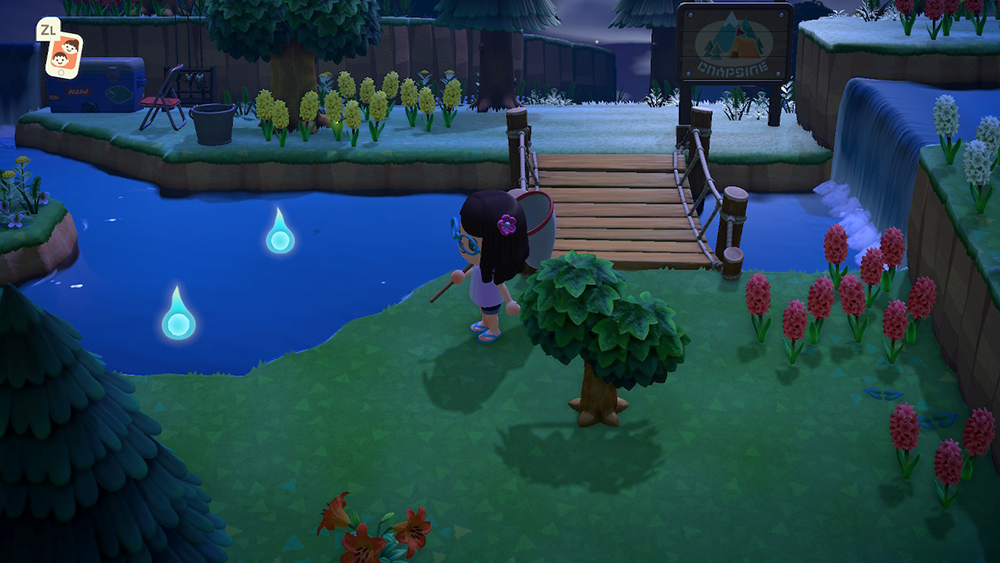 These spirit pieces slowly move around, and it's possible for them to appear near or over water. If one is out of reach, simply watch them for a bit until they move to an area where you can catch them.
Once you've collected all five pieces of Wisp's spirit, you can return them to the ghost to receive a random item as a reward. Wisp will ask you if you want something new or something expensive. If you choose "something new," you'll receive an item that you've never owned, while selecting "something expensive" will give you something that would cost a lot of Bells to purchase.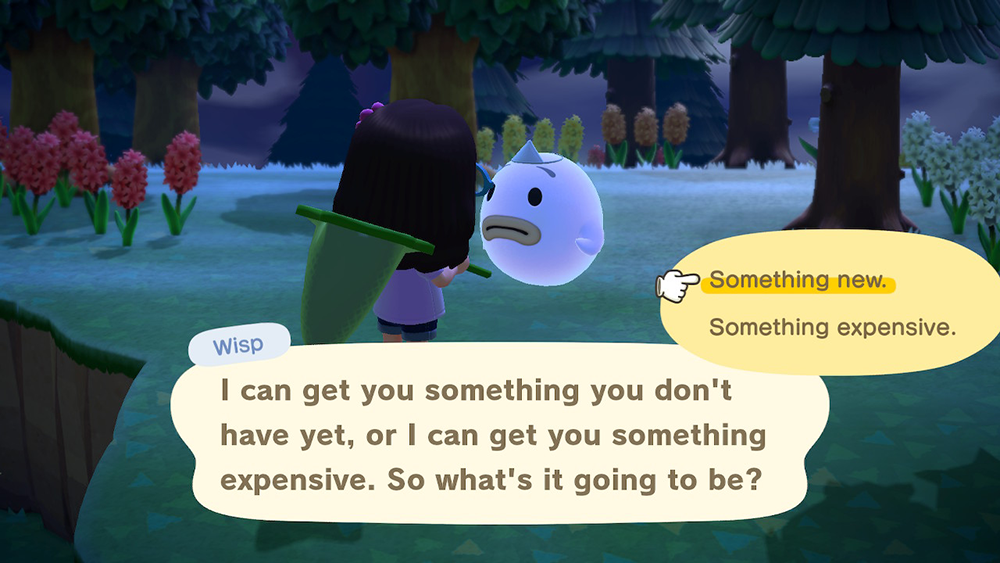 After Wisp gives you the prize you've selected, he'll disappear from your island.
Wisp can appear on your island multiple times (just not multiple times on the same day). Each time you run into him, you'll scare him and will have to collect his spirit pieces all over again.
To learn more about Animal Crossing: New Horizons, or to view the rest of our guides for the game, check out our previous coverage.
Disclosure: Nintendo gave SuperParent a code for Animal Crossing: New Horizons for coverage purposes.