Players can participate in seasonal events for a limited time.
Christmas is almost here, and game company Zynga is celebrating with limited-time events in some of its mobile games.
Here are some of the events players can participate in for a limited time:
FarmVille 3
From now until January 3, 2022 players of this farming game can decorate their farms for the holidays, as well as dress up their farmhands as Santa and reindeer. If players have reached a certain level in FarmVille 3, they can also participate in two seasonal events called Sky Race and Country Camping.
Finally, each week in December, the game's social media profiles will share free gift codes that players can redeem in the game.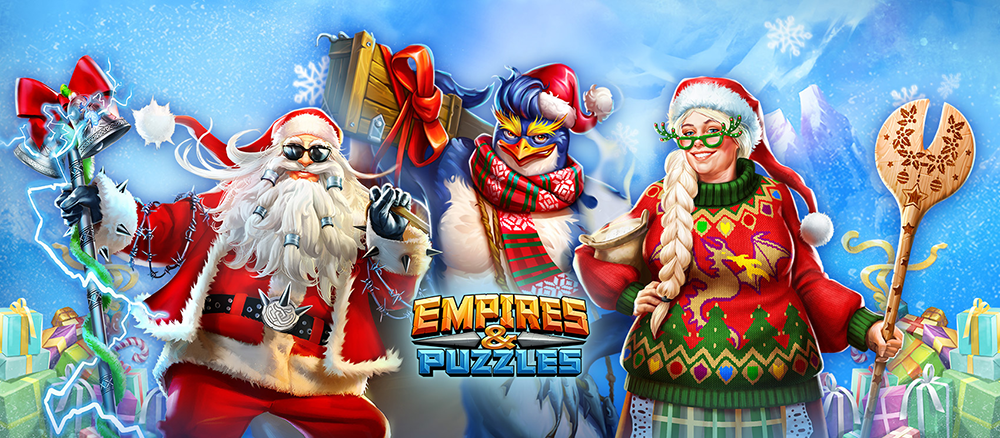 Empires & Puzzles
Empires & Puzzles is celebrating the winter holiday season with two seasonal events. First, as part of the Santa's Challenge event, players can collect a 5-star event hero named Mr. Pengi, as well as three new holiday costumes: Santa Claus, Krampus, and Mother North.
The second event is called the Challenge Festival, which Zynga said is "an entertaining mashup of five classic challenge events: Pirates of Corellia, Guardians of Teltoc, Knights of Avalon, Fables of Grimforest and Riddles of Wonderland."
The holiday events in Empires & Puzzles will be available until January 1, 2022.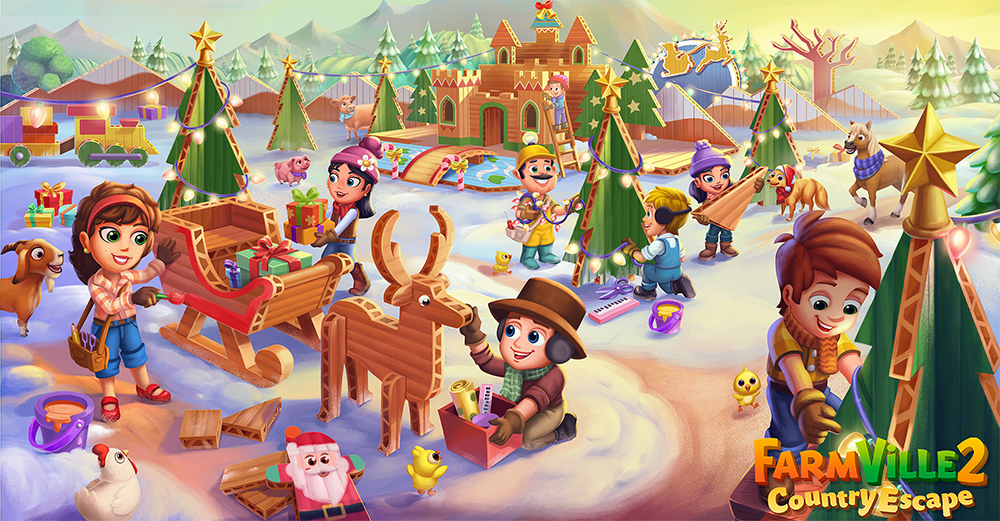 FarmVille 2: Country Escape
From now until January 2, 2022, players can participate in the Merry Little Craft-mas and Fab-Yule-Us Games events in FarmVille 2: Country Escape.
For the Merry Little Craft-mas event, players will be asked to create cardboard crafts and other items to receive rewards like speed seed, keys, and padlocks. If players finish this event, they'll receive the Fuzzy Foxy farmhand, who will be able to help players on their farms for 30 days.
The Fab-Yule-Us Games event will allow players to win a farmhand named Noelle, who will also stick around the farm for 30 days after being collected.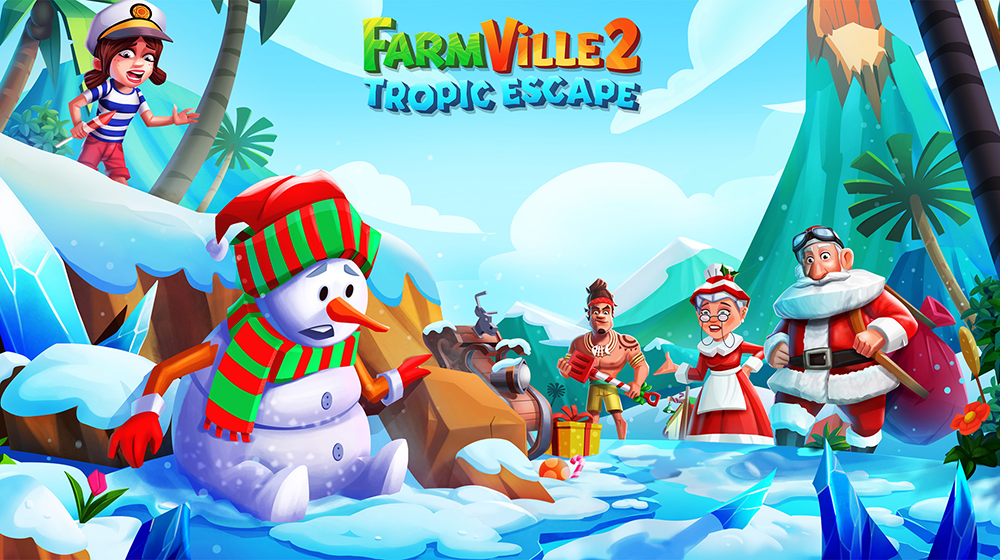 FarmVille 2: Tropic Escape
In this tropical farming game, Santa's friend, Mr. Snowman, has landed somewhere on players' islands, and players will need to help Santa find him. By participating in this event, players can earn in-game rewards like a mer-elf, holiday decorations, and guides, among others.
This event will be available until December 26, 2021.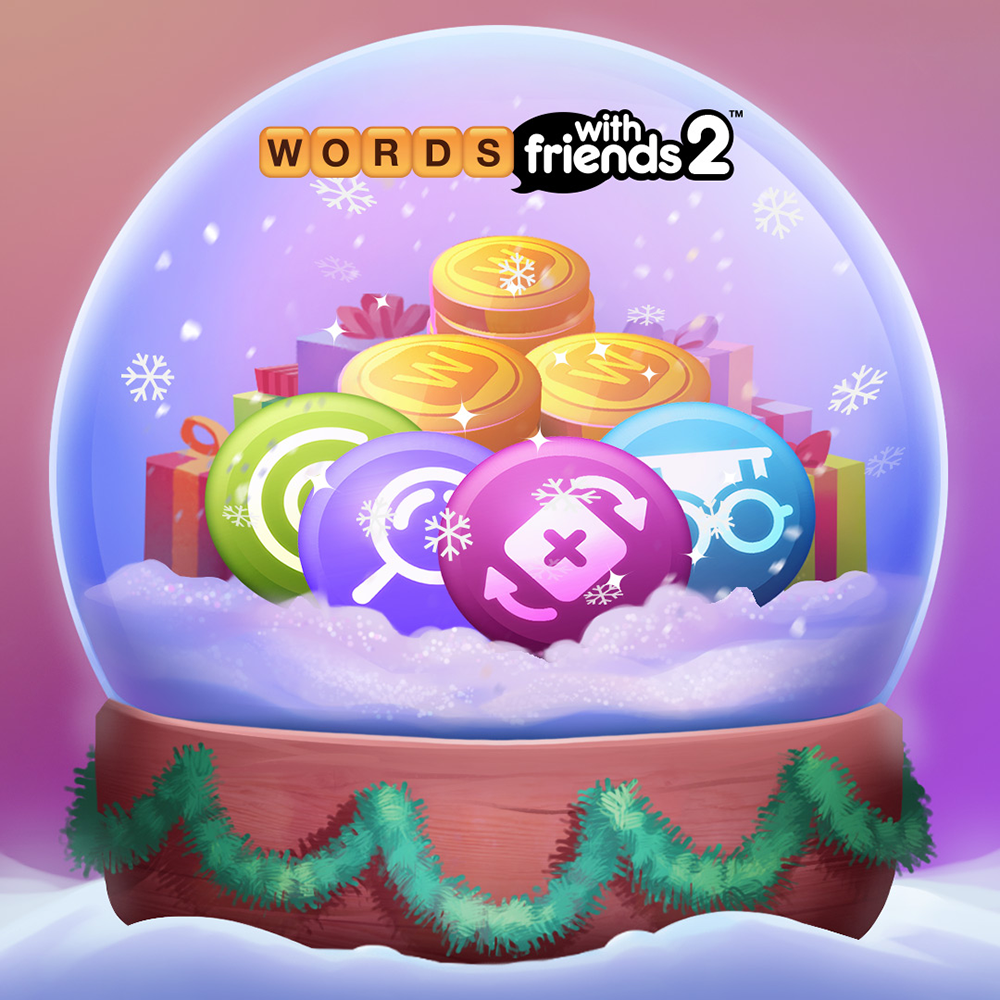 Words With Friends
From December 20 to December 26, players can login to Words With Friends to receive an in-game present each day, such as coins or power-ups. Players can also collect the Holiday Stocking Bundle, which contains a seasonal tile style that they can use during matches.
Elsewhere, Zynga will host a real-world giveaway for a "special merchandise box" on the Words With Friends Instagram profile.
Are you excited to participate in any of these holiday events in Zynga's mobile games? Let us know on Twitter at @superparenthq.