Create the world's best zoo by completing match-three puzzle levels.
Zookeeper World is now available on Apple Arcade, Apple's game subscription service that gives subscribers unlimited access to a curated selection of games for a single monthly price.
Zookeeper World is a match-three puzzle game that challenges players to complete levels in order to earn coins that they can spend on habitats, animals, decorations, and more for their zoo.
The game's regular match-three puzzle levels challenge players to complete one or more objectives before running out of moves. For instance, one level may ask players to collect the required number of a specific animal symbol by using it in matches, while another may ask players to clear stickers from the board by making matches on top of the vines that are covering the stickers.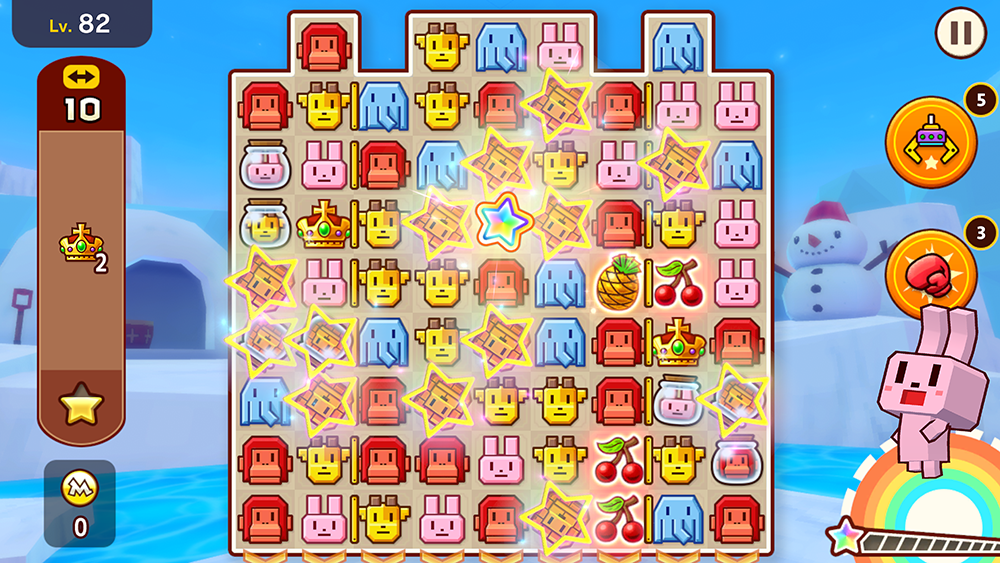 Players can create matches by swapping the locations of two touching animal symbols to create a line of three or more matching symbols. Players can also create matches in T, L, or square shapes to cause power-ups to appear on the board that can help them complete stages.
Players start the zoo with a single habitat and a single animal, a monkey, but they can unlock additional habitats and animals (like lions and rabbits) as they progress. Players are guided through the game by a series of quests that encourage them to complete specific actions to earn in-game rewards.
Each time players add something to their zoo, they increase the zoo's "Charm" or experience point level. As players earn the required amount of Charm, the zoo will level up and players will unlock new in-game content.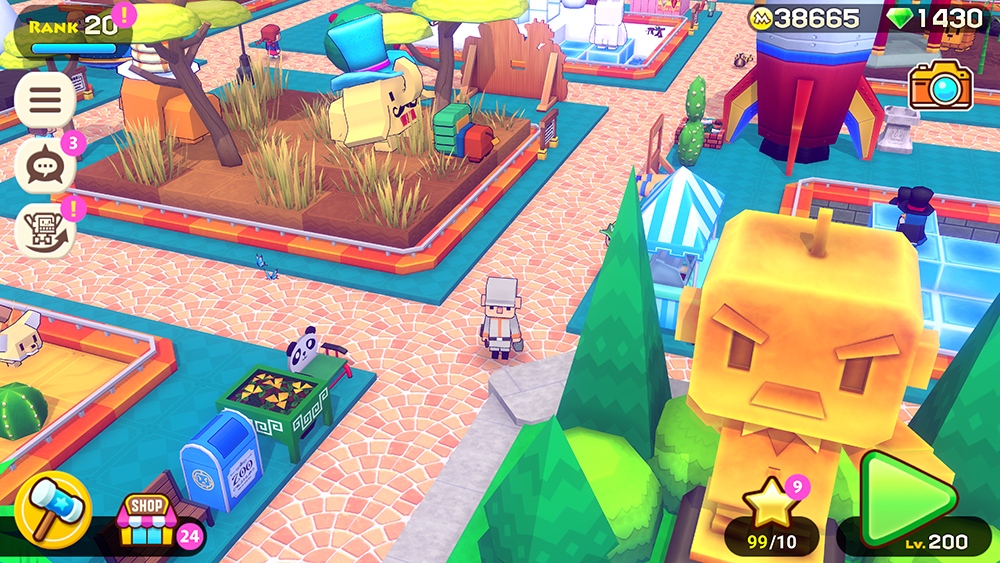 As players progress, they'll also collect a special gem currency that can be spent on costumes for their animals, which increase the amount of Charm points these animals provide to the zoo.
Finally, in addition to regular match-three puzzle levels, the game features boss battles. These battles feature a twist on the traditional match-three gameplay.
Zookeeper World is available now on Apple Arcade. The game has an age rating of 4+. Apple Arcade games don't contain advertisements or in-game purchases. This means players can unlock everything in Zookeeper World by simply playing the game.
Check out some gameplay from Zookeeper World in our video below.