Create a zoo and learn about animals on iOS and Android.
Zoo Guardians is a free-to-play mobile game created by JumpStart Games and the Smithsonian's National Zoo and Conservation Biology Institute. The game allows players to construct and manage a zoo, which can eventually hold up to 58 different species (as of this writing).
When you first begin Zoo Guardians, you'll be able to join one of three teams, which determines your starting animal (snowy owl, cheetah, or ring-tailed lemur). From there, you can place a habitat for your starting animal and begin taking care of it (you can also name each animal in your zoo).
Animals will earn experience points and level up automatically over time. This process also generates coins that you can use to purchase more habitats and individual animals for your zoo.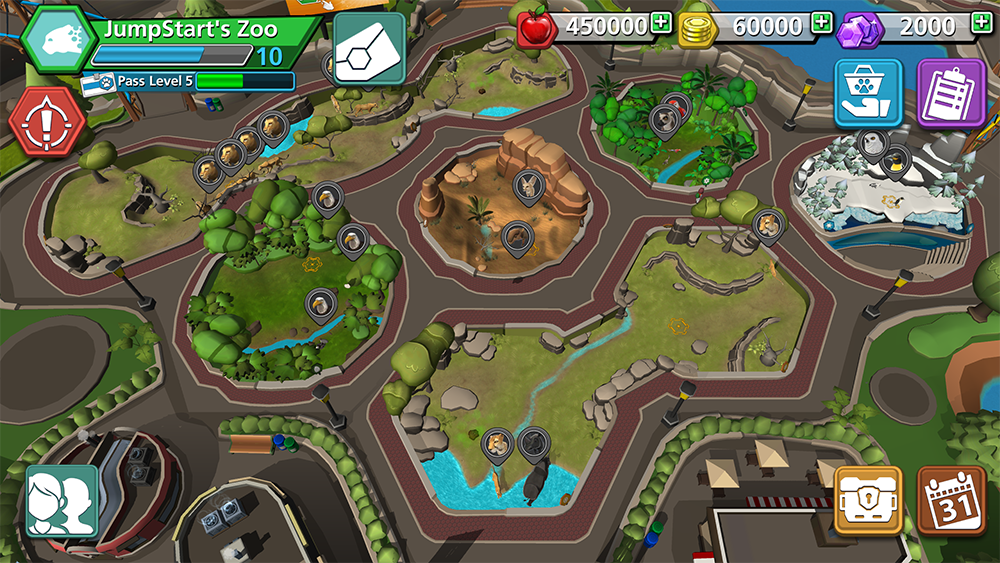 Each habitat can be assigned a particular biome, like "Mountain," "Polar," and "Prairie," as a few examples. Each animal species has a preference for the biome they'd like to live in and how many of their species they'd like to live alongside. As animals level up, you'll learn facts about each species, so you'll know how to best take care of their needs.
You'll also need to spend coins at the Commissary to create food for your animals, as well as clean habitats when they get dirty, and give your animals enrichment items.
As you complete specific actions, you'll unlock in-game achievements, which reward you with items such as coins. You can also open up mystery chests to receive random items.
Once you place an animal in your zoo, you can tap on them to view them close up and watch them go about their lives. The game also includes an augmented reality (AR) mini-game that allows you to "bring your animals to life" in the real-world and take their pictures.
In this AR mini-game, you'll need to feed an animal their desired food and then wait for them to start eating. If you move your device too quickly, or too much, you can scare the animal, so you'll need to observe their behavior and react accordingly in order to take a great picture. Taking these pictures rewards you with in-game items.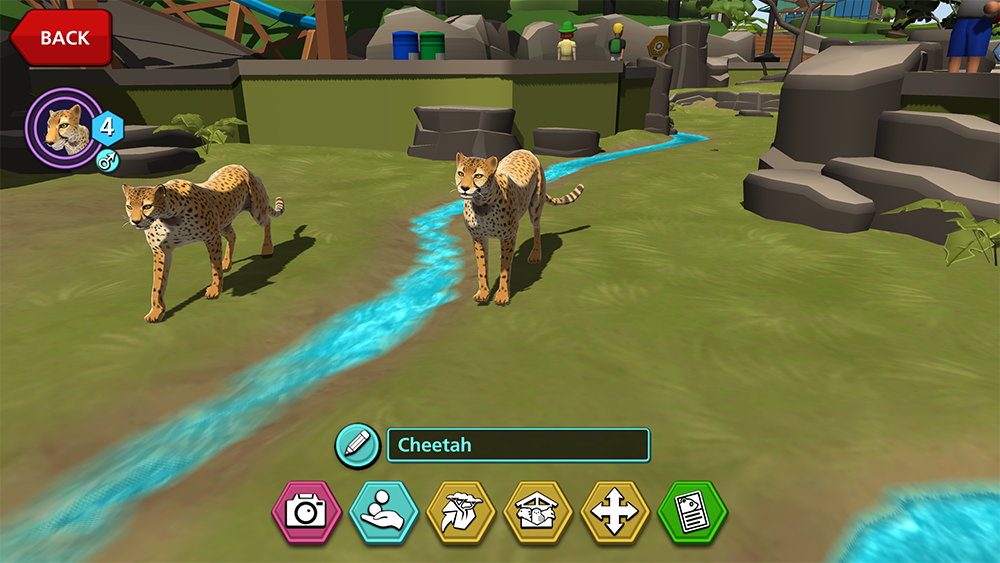 While Zoo Guardians is free-to-play, the game does support optional in-app purchases. For instance, habitats take time to construct, and animals must be processed through quarantine before they can be officially adopted. You can pay premium currency to skip these timers. You can also purchase premium animals in the in-game store. You receive a small amount of premium currency when you first start playing the game, and you can purchase more with real money.
Finally, the game offers a premium subscription called Zoo Pass, which can be purchased each month for $2.99. For this price, you'll receive discounts on items in the in-game store, a featured animal, and more during the month of your subscription (the subscription isn't recurring – it must be purchased each month).
Zoo Guardians is available to download for free on iOS and Android devices. The game is rated 4+ on iOS and E for Everyone on Android, though a press release for the game said it's aimed at kids 9 and older.
Check out nine minutes of Zoo Guardians gameplay in our video below.