Test your skills in this Switch fighting game.
Zoids Wild: Blast Unleashed is a family-friendly fighting game for Nintendo Switch that's inspired by the Zoids Wild anime series.
In Blast Unleashed, players can compete against the computer and other players in head-to-head battles featuring pilots who ride on the backs of mechanical animals called Zoids.
Zoids Wild: Blast Unleashed lets you jump straight into battle, or you can learn the basics in a Practice Mode. The game also features a full Story mode to complete, and you can further test your abilities in a "Continuous Battle" mode that has you take on seven different challengers, one right after the other. In the game's base Battle mode, you can go head-to-head against the computer or another person in the same room.
During battle, you can use a combination of light and heavy attacks, as well as special abilities, to deal damage to your opponent or protect yourself from their attacks. The first player to drain the other character's health bar wins the round.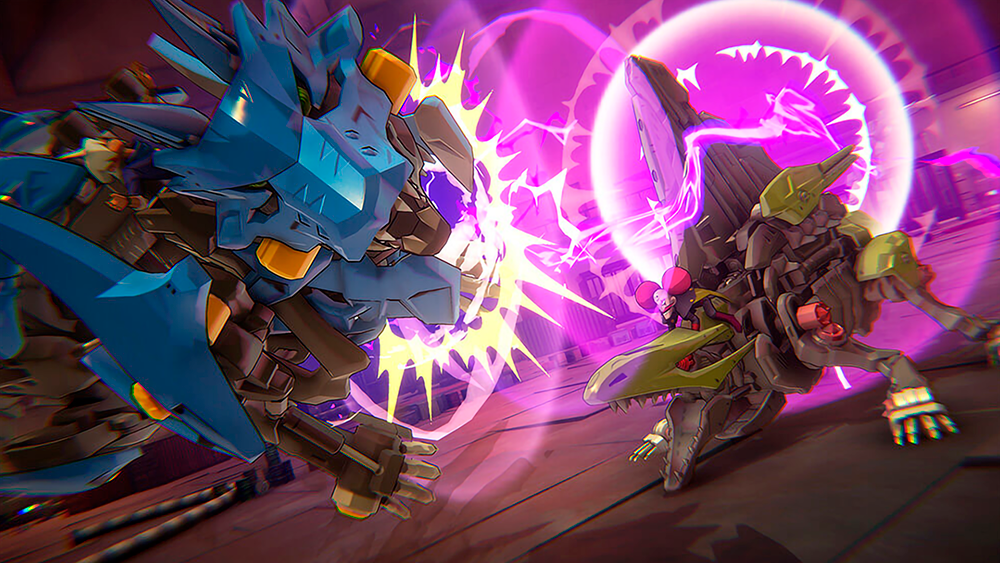 The game has multiple pilot and Zoid pairs to choose from, which are split into two different factions: Team Freedom and Team Dark Metal. Each pair has different stats related to things like Power and Speed, so you can experiment with different units to find one that suits your play style.
You can further customize your experience in the game's general Battle mode by choosing the number of rounds for a match, setting a time limit for each round, managing the computer's difficulty level, and more.
Zoids Wild: Blast Unleashed is now available on Switch for $39.99. The game is rated E10+ for Everyone 10+ by the ESRB. While the game is family-friendly, the title's story is mostly presented through text, rather than voice acting, so players will need to know how to read.
Check out 15 minutes of Zoids Wild: Blast Unleashed gameplay in our video below.
Disclosure: Outright Games gave SuperParent a code for Zoids Wild: Blast Unleashed for coverage purposes.