Check out some spoopy video playlists and Halloween specials this month.
Just in time for Halloween, the YouTube Kids app has been updated with a bunch of spooky (but family-friendly) new content for kids to enjoy.
From now until November 1, kids can check out a variety of new playlists, full of curated Halloween content that's safe for them to watch.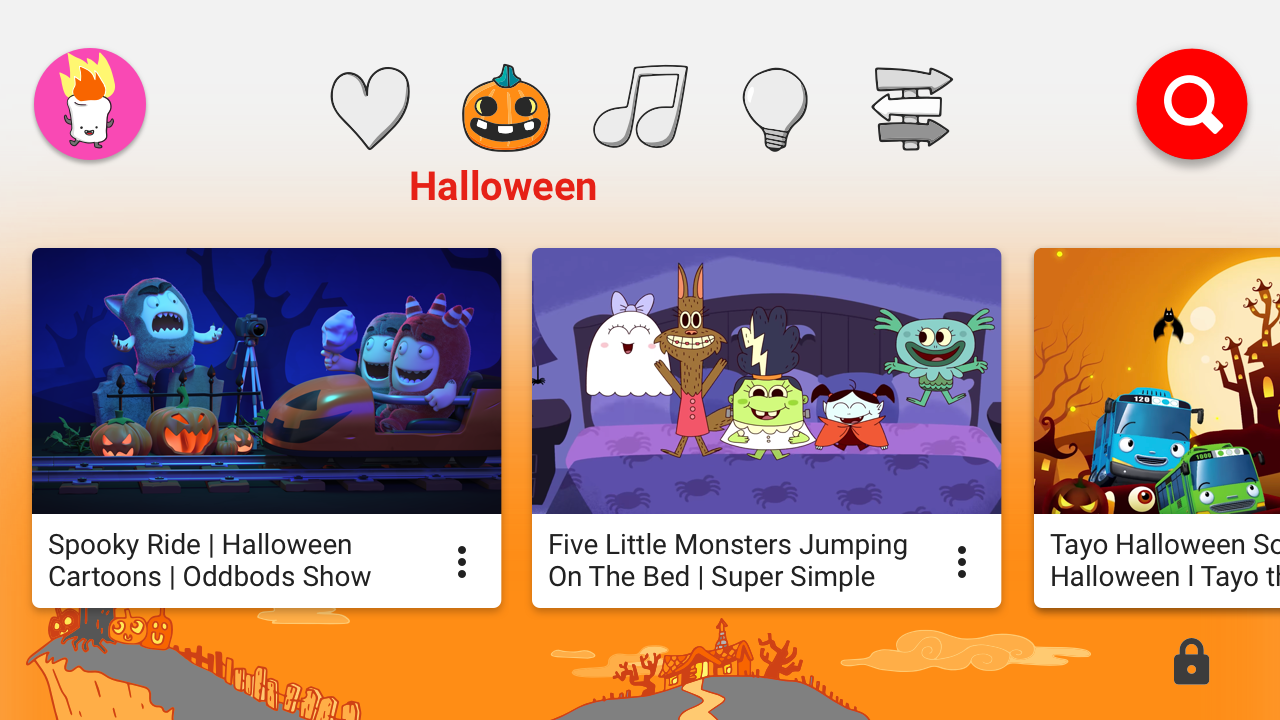 Here's a quick preview of each playlist:
Giggle and Hoot: Halloween Favorites on YouTube Kids: This playlist was put together by ABC Kids' Giggle and Hoot. It contains Halloween-themed videos that are appropriate for younger viewers, and which star characters from Giggle and Hoot, Sesame Street, Peppa Pig, and more.
Get Ready for Halloween With Nickelodeon: This one's appropriate for kids who are a bit older. The playlist has videos that show kids how to make their own Halloween costumes, create spooky Halloween slime, and more. Of course, Nickelodeon stars make an appearance in this playlist, including Jace Norman from the Nick TV series Henry Danger.
Art for Kids Hub's October Month of Making: This playlist is for kids (and adults) who like being creative. Its videos show off Halloween-themed crafts and other goodies you and your kids can create this spooky season.
Oddbods Halloween Special: This playlist has seven episodes that show what the popular Oddbods are getting up to this Halloween season.
Zombie Hotel Halloween Special: The final playlist follows twins Fungus and Maggot, who have all sorts of adventures in a creepy Zombie Hotel.
YouTube Kids recently introduced new parental controls that give parents more say over what their kids can watch in the app. If you've turned on the "Approved Content only" mode in the YouTube Kids app, you'll need to manually approve any of these playlists that you want your kiddos to be able to view.
Happy Halloween!
Top image © famveldman / Adobe Stock