From Kidz Bop to Gordon Ramsay, there's something here for both kids and parents to enjoy.
The YouTube Kids app kicked off a month-long holiday extravaganza celebrating the most festive time of year with themed playlists and holiday specials.
There are two new playlists to check out. One is from celebrity chef Gordon Ramsay. While Ramsay is known for being sarcastic and even downright mean on shows like Hell's Kitchen, he's embraced the holiday spirit with a playlist of his favorite holiday cooking videos. Some videos star Ramsay himself, while others are from popular brands like Tasty and Sesame Street.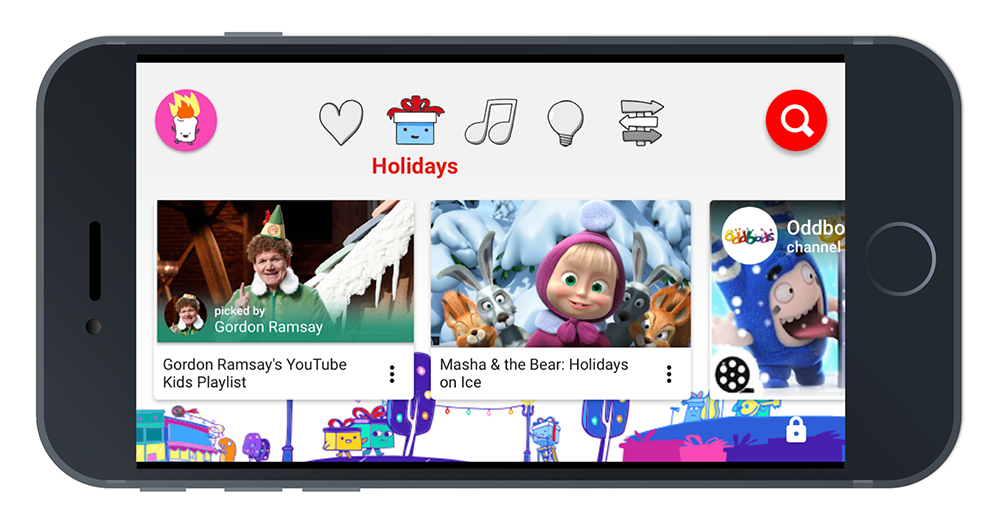 The other new playlist, Kidz Bop Holidays, features kid-friendly music videos starring popular artists like John Legend, Kelly Clarkson, and Sia.
In addition to these playlists, two different holiday specials will help kids celebrate the season. Oddbods: The Festive Menace Holiday Special features the Oddbods' mischievous adventures before Christmas, while Santa's Apprentice follows Santa's journey to find his replacement before his retirement.
Finally, every day until January 1, kids can click on a special gift box icon within the YouTube Kids app to view a special video presented by the YouTube Kids characters. Each video is based on a character's favorite theme or topic.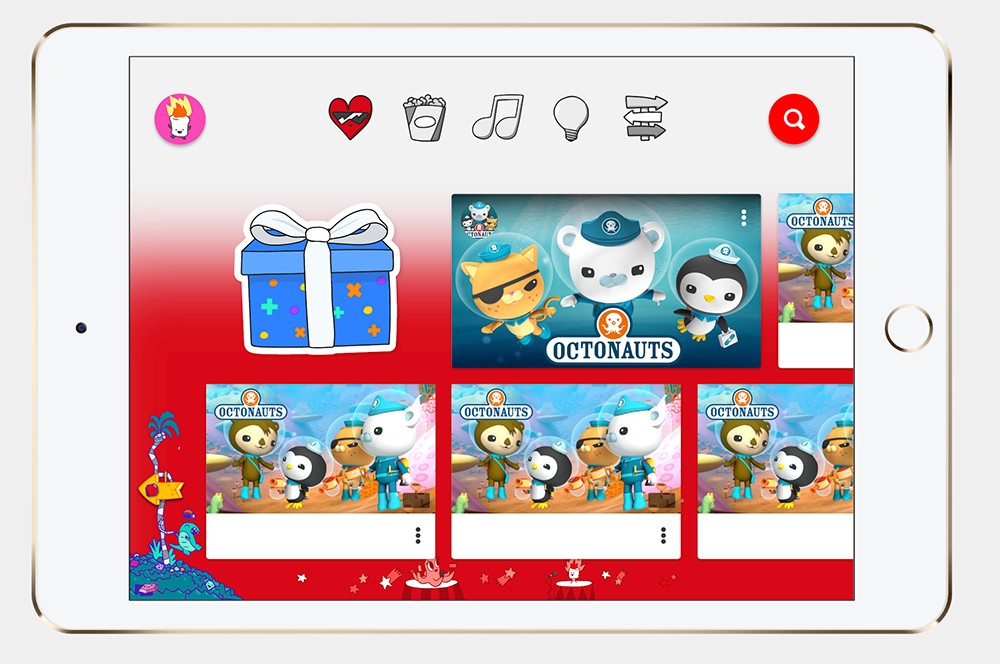 The YouTube Kids app launched in 2015, giving kids a place to watch online videos that are appropriate for younger viewers. Earlier this year, YouTube Kids introduced new parental controls that give parents more say over what their kids can watch in the app. If you've turned on the "Approved Content only" mode in the YouTube Kids app, you'll need to manually approve any of these playlists and videos that you want your kiddos to be able to view.

Brandy Berthelson has been writing about video games and technology since 2006, with her work appearing on sites including AOL Games, Digital Spy, and Adweek's Social Pro Daily. When she's not gaming, Brandy enjoys crafting, baking, and traveling with her husband.