Parents now have even more control.
Earlier this year, Xbox launched the Xbox Family Settings mobile app, giving parents and guardians a way to manage their kids' gaming screen time right from their iOS or Android device.
The Xbox Family Settings app allows parents to set gameplay time limits for individual days of the week, set a content filter for each child based on their age, and more.
In a news post, Xbox announced two updates to the Xbox Family Settings app that will give parents and guardians even more control over their kids' gaming time.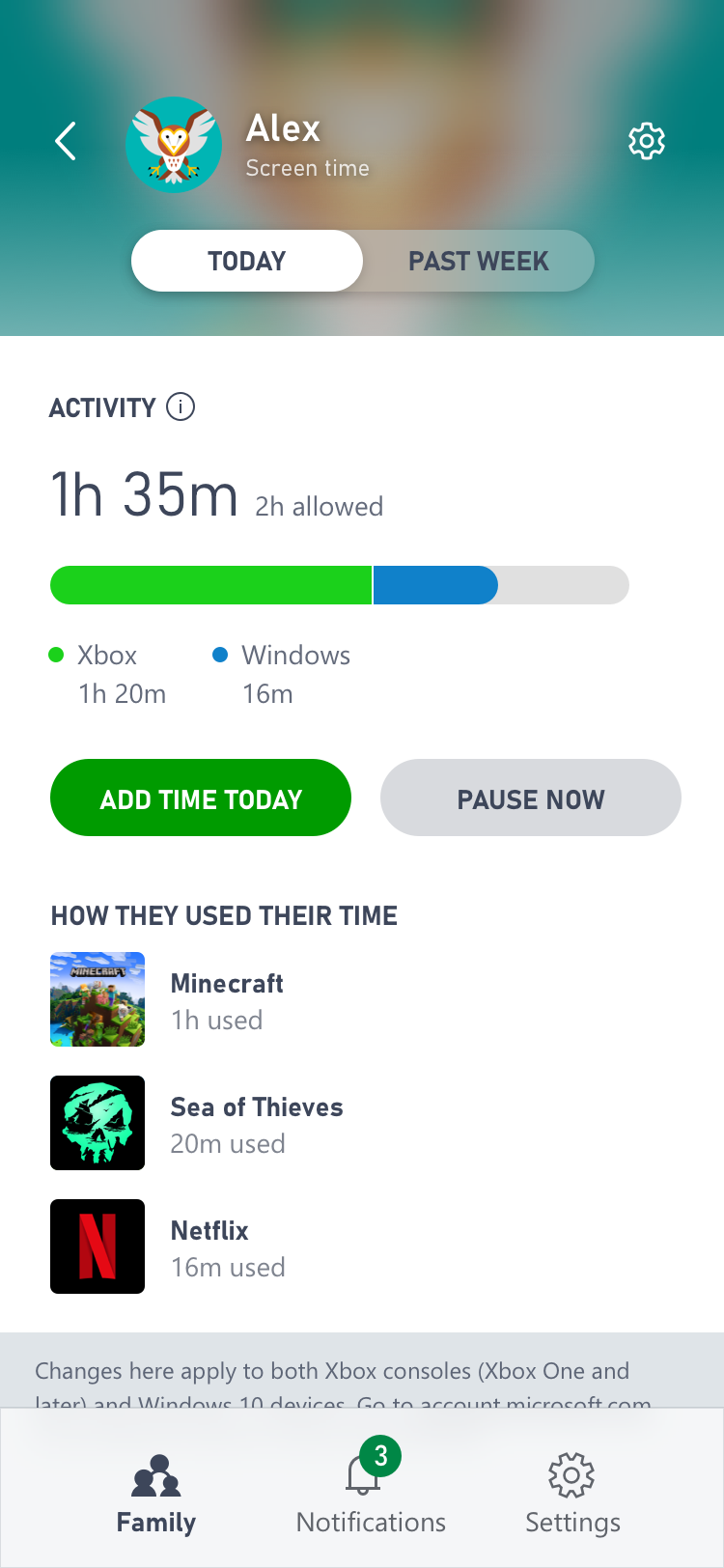 First, the app now offers a "Pause Screen Time" feature that allows parents to temporarily block their children from using their accounts at any time. For instance, if you need to make sure your child takes care of their homework before playing a game, you can pause their screen time access until the homework is finished. When you're ready, you can remove the block and any parental control settings you have in place for that particular day or the game your kiddo was playing will go back into effect. If you don't turn off the block on your own, it will automatically expire at the end of the day.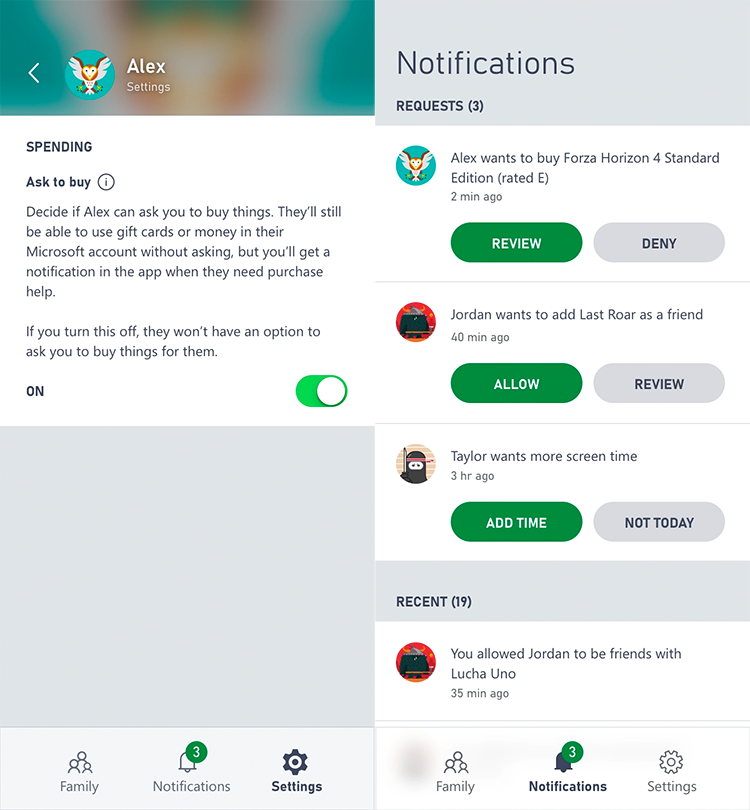 Next, the "Ask to Buy" feature that's currently available on Xbox consoles and PC has been added to the Xbox Family Settings mobile app. When this feature is turned on, parents will receive a notification in the app whenever their child asks them to buy them something (like a digital game download). Parents can tap a link to learn more about the content the child has asked for before deciding whether to approve or deny their request. This feature can be turned on or off for each child individually.
The Xbox Family Settings app is now available for free on iOS and Android devices. To learn more about it, check out our previous coverage.

Brandy Berthelson has been writing about video games and technology since 2006, with her work appearing on sites including AOL Games, Digital Spy, and Adweek. When she's not gaming, Brandy enjoys crafting, baking, and traveling with her husband.