Backwards Compatibility to the future!
Here's some backwards (compatibility) thinking from Microsoft: Don't make someone pay twice for the same game. Announced on February 24, that's exactly how "Smart Delivery" will work for the Xbox One right now – and the Xbox Series X, later.
Now that we have some details on Smart Delivery and how Microsoft is focusing on backwards compatibility, let's walk through what this is about and why this feature is huge for gamers going forward.
What is "Smart Delivery" for the Xbox Series X?
With Smart Delivery, Xbox One owners can buy a game knowing that they don't need to buy it again for a new system in the future. That game gets upgraded over time so that you get the best version for the Xbox platform you currently own. So, basically, instead of thinking about how to get older games to work on modern platforms (the typical backwards compatibility approach), Microsoft is thinking steps ahead. Any game built right now can potentially be updated to work on next-gen consoles. Make games right now and plan to upgrade them later – for free – to next-gen consoles you eventually buy. Crazy, right?
Why does this matter for you?
This is great news if you – or your older kids – are looking to play a game like Halo Infinite. You buy the game for the Xbox One and it'll look great. Then, if you decide to one day upgrade to the Xbox Series X, that game remains in your new library and you'll get a beefier, better looking version of it.
According to Microsoft, "We're making the commitment to use Smart Delivery on all our exclusive Xbox Game Studios titles." It added that, "This technology is available for all developers and publishers, and they can choose to use it for titles that will be release [sic] on Xbox One first and come to the Xbox Series X later."
So, clearly, this is a big part of Microsoft's roadmap for game development…and as someone that wants to save and replay old games on new platforms, this is a SuperParent's Holy Grail.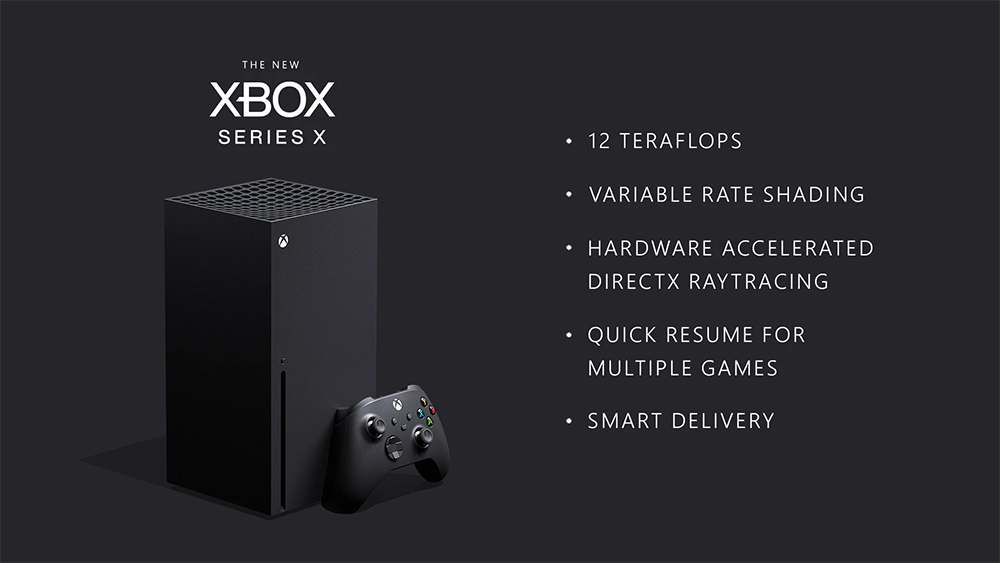 Hasn't anyone else done something similar?
In limited degrees, yes. When Assassin's Creed IV: Black Flag came to the PS4, you could use the disc from the PS3 version of the game so that you didn't have to buy it twice at full price. For a limited time.
While Xbox has offered players the ability to "buy once, play on PC and Xbox" for some time now, the Oculus Go / Quest / Rift digital stores took that several steps further.
It's game dependent (and it's entirely up to the developer), but if you buy a game on the Rift that's also available on the Quest, there's a very good chance (with a few exceptions) that you get the game on both systems for one price. And there have been a few Oculus Go titles upgraded for free to work on the Oculus Quest. The list of upgraded titles isn't long, but it's a very welcome step in the right direction.
Backwards compatibility with older generation machines isn't new – why is this a big deal now?
Having to buy the same game again and again – with every new console generation – is ridiculous. And, yes, systems have done this before. Early on in the PS3 lifecycle, backwards-compatible hardware was built in – but then that stopped. You want to play an old Nintendo game on a new system, you're re-purchasing a new version. Fact. At least Microsoft made genuine efforts to let newer Xboxes play older-gen games.
Now, according to the latest news drop, "…existing Xbox One games, including backward-compatible Xbox 360 and original Xbox games, look and play better than ever before…[and they] benefit from steadier framerates, faster load times and improved resolution and visual fidelity – all with no developer work required."
Translation: You don't have to shove all your games in cold storage in the same warehouse stashing the lost ark of the covenant. The operative word being "all." This is not a blanket statement and there are bound to be many games in your huge library that still might miss the cut. We eagerly await more details on that.
Didn't Microsoft mention backwards compatibility for hardware as well….?
That's right, even the hardware accessories will be backwards compatible. Any compatible gear you picked up for the Xbox One generation is supported on the Xbox Series X. So, there's even less stuff you'll need to box up. More money saved!
What about all the hardware specs, stats, and whatnot that were also revealed today?
Sure, we can talk all about the Series X's 12 Teraflop GPU power, SSD, HDMI 2.1 output, and 120fps support all day long (like our friends at Shacknews) – and we will down the line.
For now, though, we here at SuperParent are excited about Microsoft planning ahead with backwards (compatibility) thinking. Here's hoping that Sony has similar notions for its upcoming console news as well.