The game lets you experience the classic "Royal Rumble" match.
Ravensburger revealed a new card game inspired by the classic "Royal Rumble" match that has been a popular yearly event in the WWE (World Wrestling Entertainment) for decades.
For some context, traditionally, in the Royal Rumble match, two participants begin in the ring, and another is added to the match at timed intervals until 30 competitors have joined in total. Each time someone is thrown over the top rope of the wrestling ring with both feet hitting the floor, they are eliminated from the match. The last participant to remain in the ring after all 30 competitors have entered is declared the winner.
In Ravensburger's WWE Legends Royal Rumble Card Game, 2-10 players aged 8+ can duke it out using cards representing 30 "legends" from WWE history. This includes legends such as Macho Man Randy Savage, Jake "The Snake" Roberts, Ric Flair, The Ultimate Warrior, and Scott Hall, among others.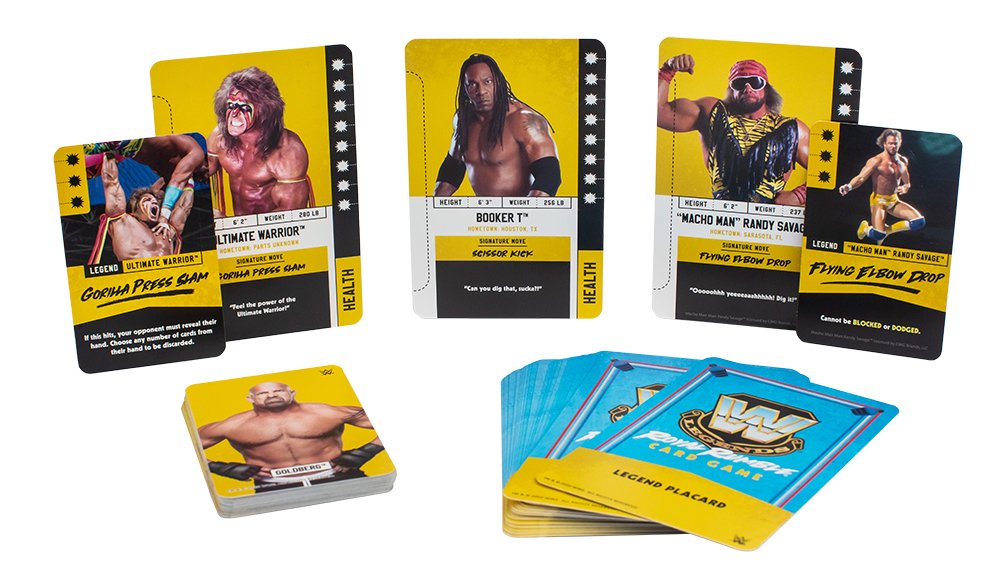 The game includes 150 Action Cards, which represent things like attacks, defenses and Signature moves. These can be used to throw opponents over the top rope, to boost an attack by using a chair or ladder, and more. When a legend is eliminated, another wrestler is added to the match to take their place. Similar to the real-world match, the game ends when only one Legend remains in the ring.
The WWE Legends Royal Rumble Card Game will be released on July 26 for $19.99. The game is available to pre-order now on Amazon. Each game has an expected length of 30-45 minutes.
Is your family excited to try this WWE-themed card game? Let us know on Twitter at @superparenthq.