Answer questions on your own or compete against others on consoles and PC.
Microids, the company behind games like Garfield Kart: Furious Racing and Professor Rubik's Brain Fitness, has released a new game inspired by the game show Who Wants to Be a Millionaire?
The Who Wants to Be a Millionaire video game allows players to test their knowledge across thousands of multiple-choice questions with the goal of climbing the prize pyramid and eventually winning $1 million (virtually, of course).
To reach the top of the pyramid and beat the game, you'll need to answer 15 questions correctly without getting a single one wrong, and you'll have four lifelines to help you out. For instance, the 50-50 lifeline will remove two wrong answers from the question, while the Phone a Friend lifeline will allow you to choose who to call for advice from a selection of computer-controlled helpers.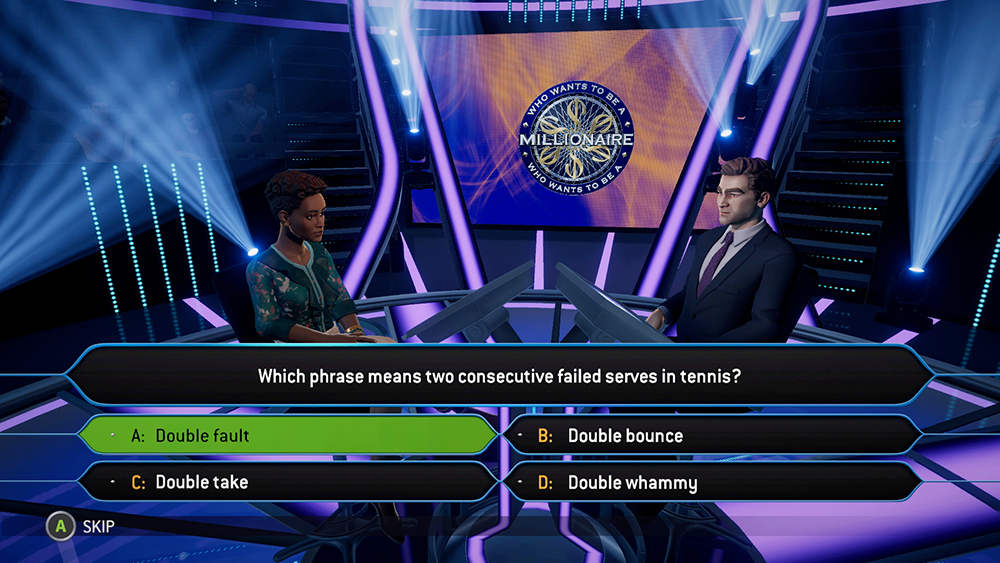 You can play Who Wants to Be a Millionaire on your own (you can choose from multiple characters models to represent you), compete with or against friends and family in the same room, and compete against other players online (the online mode allows you to compete against up to 99 other players in a "battle royale" format).
The game also has two difficulty levels to choose from. "Normal" is the regular experience, which pulls questions from a variety of topics, including History, Geography, Science, Lifestyle, Language, and more. By default, all of these topics may be used in each game, but you have the option to deactivate specific topics if you don't want to be asked those types of questions.
Meanwhile, the "Easy" difficulty setting was designed for younger players, and is meant to provide easier questions, as well as questions that kids are more likely to know the answers to (like questions about video games). The game only includes partial voice acting, so players will need to be able to read the questions themselves, or have someone nearby who can read the questions and possible answers for them.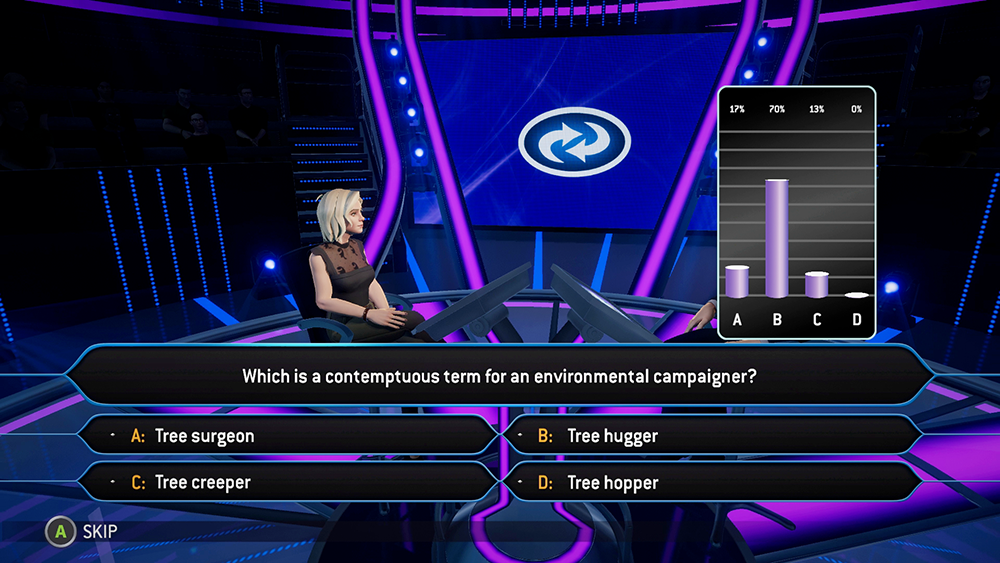 As you complete games (even if you don't win the $1 million), you'll earn Neurons, a currency that can be spent to unlock question packs related to different topics, such as "Soccer," "Manga," "Disney," and "Harry Potter."
Who Wants to Be a Millionaire is available now on Switch, PlayStation 4, Xbox One, PC, and Mac. The game is rated E for Everyone by the ESRB.
Check out some gameplay from Who Wants to Be a Millionaire on Switch in our video below.
Disclosure: Microids gave SuperParent a code for Who Wants to Be a Millionaire for coverage purposes.
Top image via Microids