Everything we know so far.
In a recent video presentation, Nintendo showed off WarioWare: Get It Together, the latest installment in the popular WarioWare franchise, which allows players to play a variety of "micro-games."
These "micro-games" are shorter, simpler, and much faster than the traditional "mini-games" you may find in a party game like Mario Party Superstars. Each game will ask players to complete a simple, and sometimes wacky task. In the game's announcement trailer (embedded above), we can see games that will ask players to peel a face mask off of a person's face, or pull the cork from a bathtub drain to let the water out, as a couple of examples.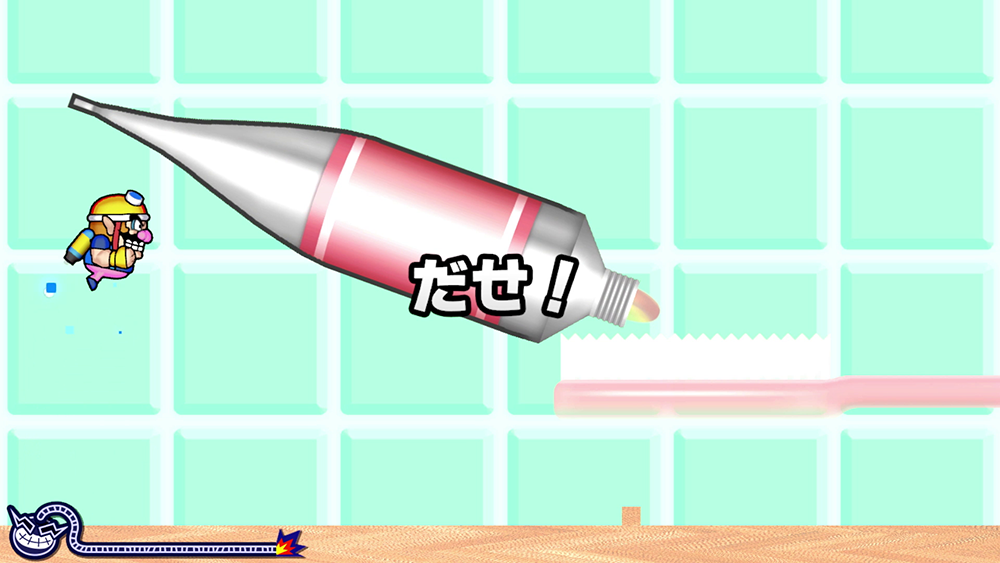 WarioWare: Get It Together will allow players to control Wario, as well as some of his friends, with each playable character having a different ability. Plus, Get It Together will allow two players to team up and complete micro-games together. Specifically, two people can either work together on the same Switch using two Joy-Con, or play wirelessly in the same room by using two Switches and two copies of the game.
WariorWare: Get It Together will be released on Switch on September 10 for $49.99. The game is rated E10+ for Everyone 10+ by the ESRB. You can pre-order the digital version of the game now on the Nintendo eShop.
Has your family ever tried a WarioWare game? What do you think about this new game in the series? Let us know on Twitter at @superparenthq.

Brandy Berthelson has been writing about video games and technology since 2006, with her work appearing on sites including AOL Games, Digital Spy, and Adweek. When she's not gaming, Brandy enjoys crafting, baking, and traveling with her husband.