Complete wacky microgames alone or with friends on Switch.
WarioWare: Get It Together is now available on Nintendo Switch. The latest installment in the WarioWare franchise allows players to play over 200 wacky "microgames" as Wario and some of his friends.
WarioWare: Get It Together features multiple gameplay modes, including a Story mode for one to two players (two players can play together on the same system or via local wireless). There's also a Play-o-pedia mode that allows players to replay any of the microgames they've already played in the Story Mode, as well as a Variety Pack mode that lets up to four players on the same Switch play through 10 different games. Finally, there's a Wario Cup mode that lets players complete weekly challenges.
In the game's Story mode, Wario and his friends are sucked inside Wario's latest video game, and they'll have to defeat the bugs that are running loose in the game.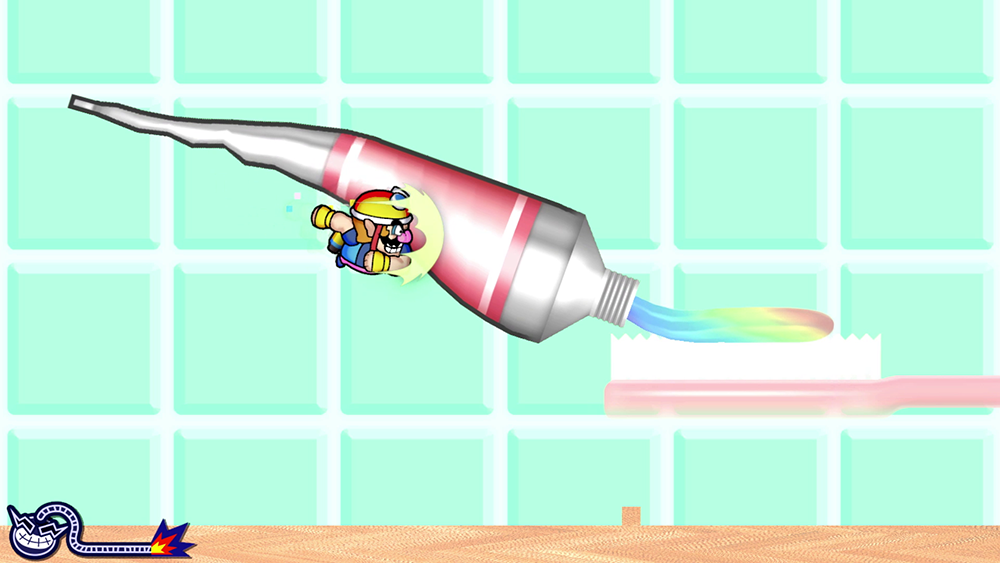 The Story mode is split into levels, and each level gives players a variety of microgames to complete. Microgames are incredibly short, and give players just a few seconds to complete a simple task, such as knocking an object over, squeezing toothpaste onto a toothbrush, dodging an obstacle, peeling a face mask off of a person's face, and so on.
Each microgame features a different playable character. Each of these characters can be controlled in a different way and they all have different abilities. For instance, Wario flies around with a jetpack and can attack enemies and objects horizontally, while Mona drives around on a scooter that won't stop moving and can toss a boomerang at objects.
Since microgames only give players a few seconds to complete each task, they'll fail a microgame if they don't complete the task before running out of time. Players are allowed to fail a few microgames before they'll completely fail the current level.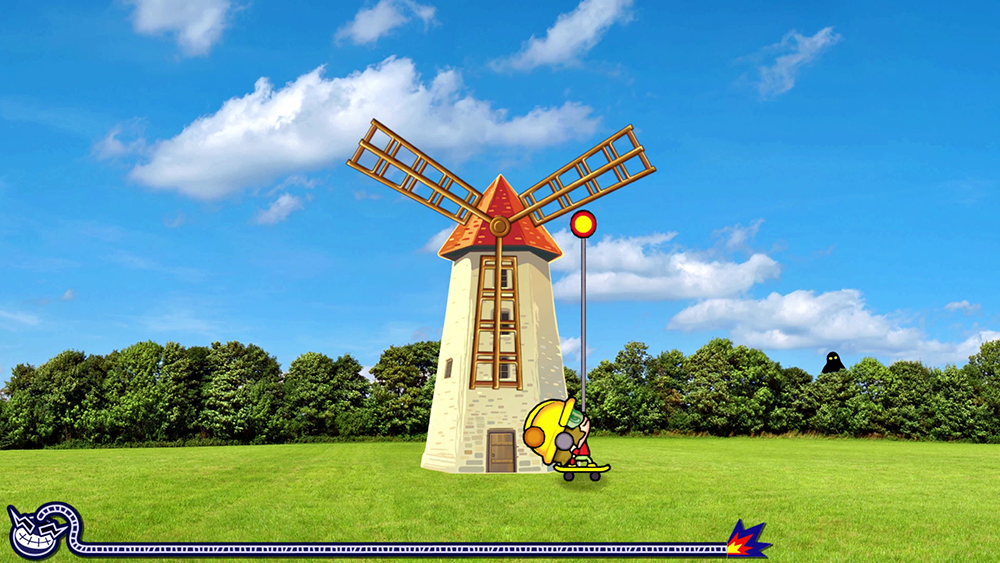 If players can complete enough microgames to reach the end of a stage, they'll be challenged to take on the level's boss. These boss fights are longer than regular microgames, but they're still pretty short.
WarioWare: Get It Together is now available on Switch for $49.99. The game is rated E10+ for Everyone 10+ by the ESRB. While the game is family-friendly, parents should know it features crude humor. In addition, the game only features partial voice acting, so players will need to know how to read to follow along with the game's story.
Check out some gameplay from WarioWare: Get It Together in our video below. You can also download a free demo for the game on the Nintendo eShop to see if it's something your family would enjoy.
Disclosure: SuperParent received a code for WarioWare: Get It Together for coverage purposes.