Spread the love this Valentine's Day with headsets from HyperX and some cooperative, family-friendly video games.
Valentine's Day is almost here, but don't worry – it's not too late to grab the perfect gift for that special someone, or even your littles!
Check out some great, last-minute Valentine's Day gift ideas in our guide below.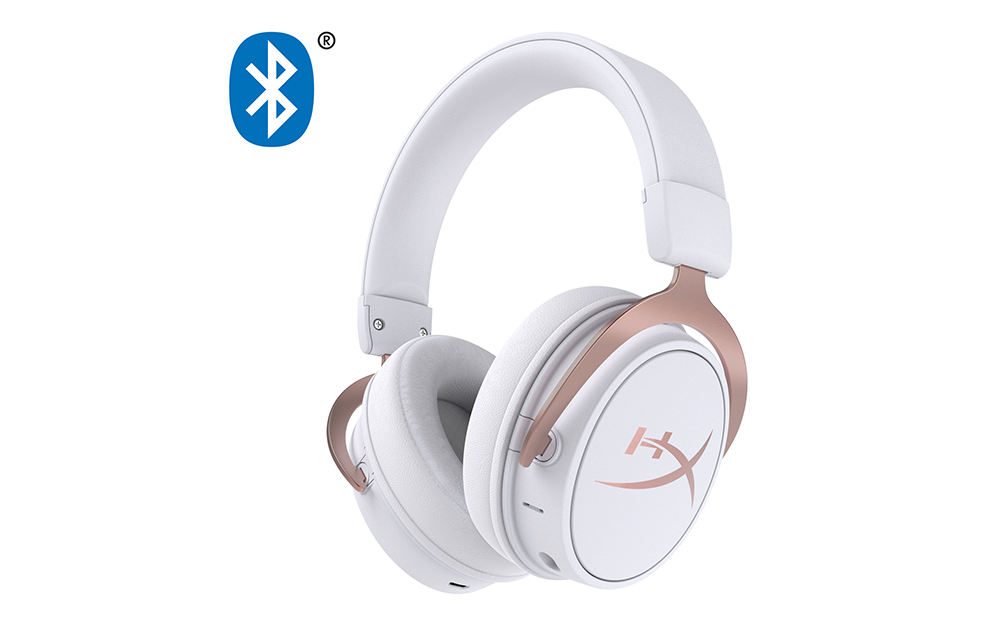 HyperX Cloud MIX Rose Gold Headset
Price: $199.99
Available On: HyperX's website
If a special someone in your life is a fan of rose gold everything (raises hand), this beautiful headset would be a real treat this Valentine's Day. It combines a white base color with rose gold accents, and can be used as both a wired headset and a wireless one through Bluetooth connectivity (it has an expected battery life of 20 hours when using Bluetooth). If you want to use the headset to chat while gaming, it includes a noise-canceling microphone that can also detach when it's not needed. Finally, the headset has built-in controls on the side that let you change the volume, answer and end phone calls, control the media you're playing, and more. Similarly, the detachable cable has in-line audio controls so you can change the volume and mute or unmute the microphone without having to look at a menu on your device.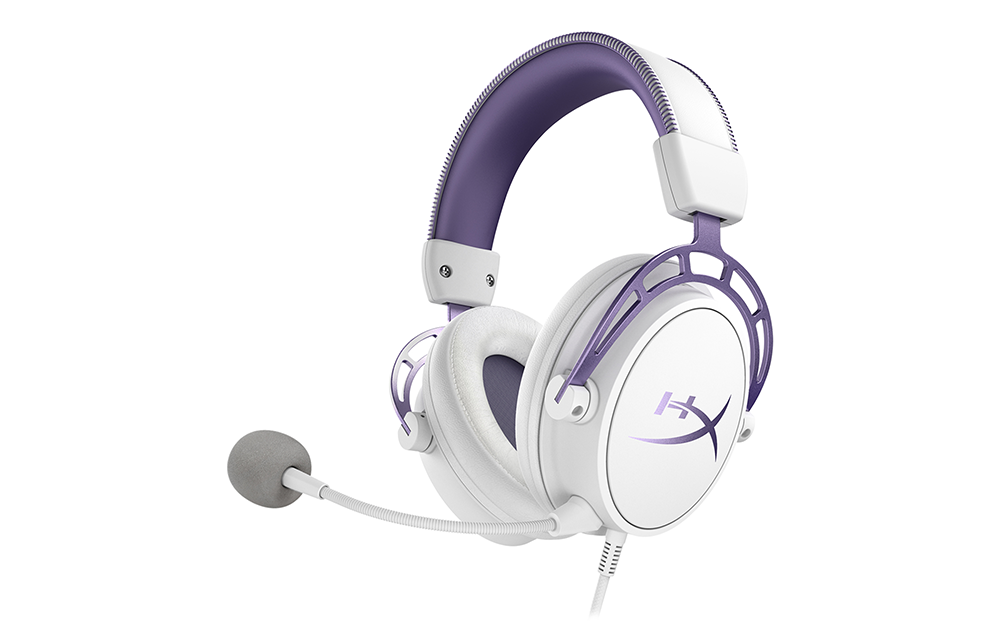 HyperX Cloud Alpha Purple Headset
Price: $87.03
Available On: Amazon
This limited edition gaming headset packs a technical punch, while also being really pretty at the same time. Similar to the Cloud MIX Rose Gold headset, this one has a white base color, but it features purple accents instead of rose gold ones. The headset can be used with PlayStation 4, Xbox One, PC, and any other device that has a 3.5mm port, and it also has a detachable cable that includes in-line audio controls. Plus, the noise-cancelling microphone can be detached when you don't need to use it.
Overcooked 2
Rated E for Everyone
Available On: Switch, PlayStation 4, Xbox One, PC
Price: $24.99
This chaotic (but endlessly entertaining) cooperative cooking game challenges up to four players to work together to prepare dishes to serve to guests in a variety of wacky kitchen environments (everything from a sushi restaurant to a magic school and beyond). Communication and cooperation are the keys to success in each stage, and it's better to go in with a plan than to just wing it. Either way, don't be surprised if you end up laughing hysterically as your careful planning devolves into madness as you race to prepare as many dishes as possible. Overcooked 2 is a great option for pulling players of all ages into the same room for an uproariously good time.
Super Mario Maker 2
Rated E for Everyone
Available On: Switch
Price: $59.99
If someone you know is into creating their own games as well as playing them, consider buying them Super Mario Maker 2. The game lets you create and share your own levels based on the different styles and environments found in classic Super Mario video games, as well as play levels created by others. The game also includes a story mode containing 100 levels created by Nintendo itself. While Super Mario Maker 2 is a great gift idea, if you already own it, the game can still come in handy this Valentine's Day. Consider creating a few stages themed after the holiday and then encourage your family to beat them! Whether you want to build a heart out of coins or spell "Happy Valentine's Day" with blocks, the options are pretty endless.
Monopoly
Rated E
Available On: Switch
Price: $9.99
While it's true that some games of Monopoly end with frustration, rather than fun, it doesn't have to be that way. This Switch version of the classic board game contains optional house rules that you can activate to customize your family's gameplay experience, and you can even turn on "Special Goals" that limit the length of a single game. (These options may prevent some of the possible bad feelings when one player comes out on top). This version of Monopoly can be played by up to six players at once, so it may be the perfect option for any Valentine's Day get-togethers your family is planning. Finally, if your family doesn't own a Switch, or you'd rather play on a different console, there are different versions of Monopoly available for PlayStation 4 and Xbox One as well.
Disclosure: HyperX is a sponsor of SuperParent.