The deck includes eight Wild Cards.
Mattel launched a new card game in its popular Uno series called Uno Wild Twists.
Uno Wild Twists includes a standard deck of 52-playing cards that have the four traditional suits (Heart, Diamond, Club, and Spade). It also includes eight Wild Cards that can be used when playing games with the deck. As a couple of examples, the "Red Wild" card can be used in place of any Heart or Diamond card, while the "Wild Spade" card can be used in place of any Spade card.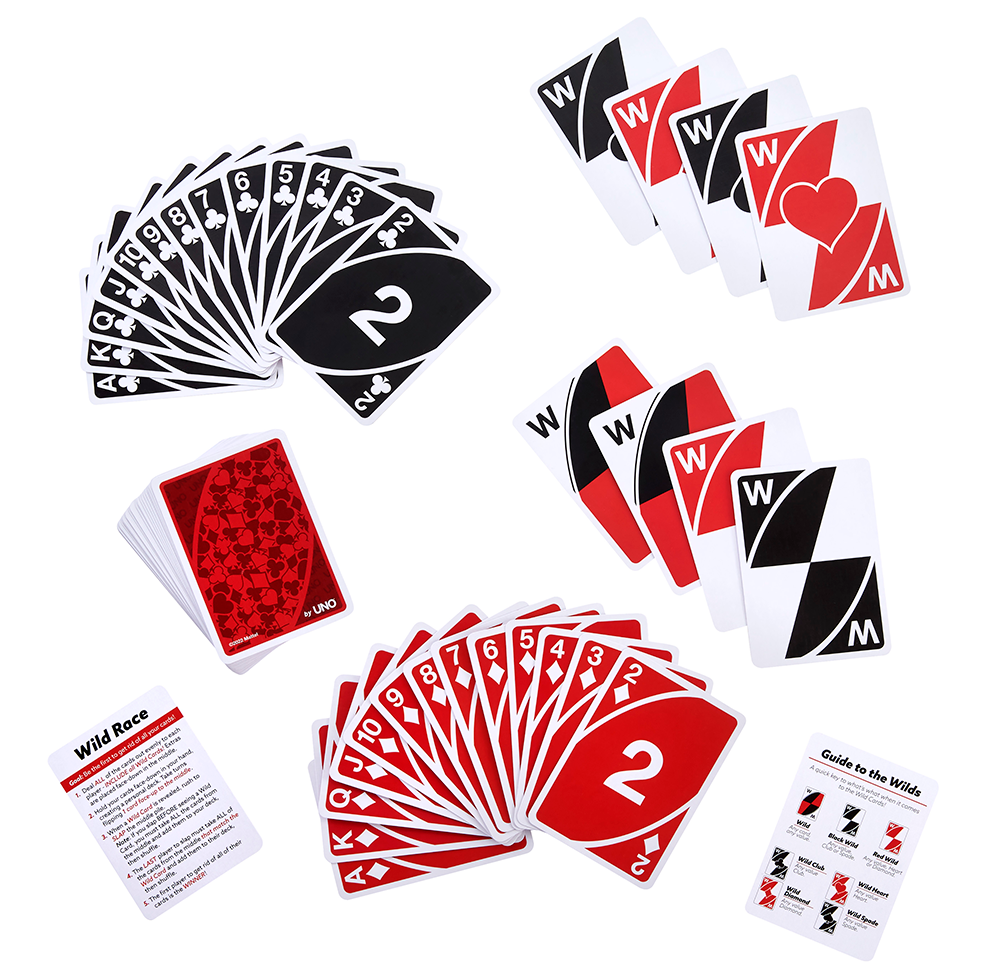 The Uno Wild Twists deck can be used to play a wide variety of card games, such as Go Fish, and it also includes instructions for a game called Wild Race, which was designed to be played with the deck.
The Wild Race game is for 2-or-more players. It asks players to flip cards face up into a pile in the center of the table and slap the pile when they see a Wild Card. The last player to slap the pile will be required to pick up all of the cards in the pile that match the Wild Card that was played. The first player to get rid of all of their cards wins.
Uno Wild Twists is now available at Target for $2.99. The game has an age rating of 7+.
Is your family going to pick up Uno Wild Twists? Let us know on Twitter at @superparenthq.

Brandy Berthelson has been writing about video games and technology since 2006, with her work appearing on sites including AOL Games, Digital Spy, and Adweek. When she's not gaming, Brandy enjoys crafting, baking, and traveling with her husband.