Uno Ultimate Marvel is available now.
Mattel revealed a new version of Uno that brings elements from collectible and trading card games to the classic Uno experience.
Uno Ultimate Marvel features four card decks, with each one being inspired by a different character from the Marvel universe: Iron Man, Black Panther, Thor, or Captain Marvel. Each character has their own special powers that players can use on every turn, and the game includes "Enemy" and "Event" cards that will affect the game. Uno Ultimate Marvel is for 2-4 players aged 7+.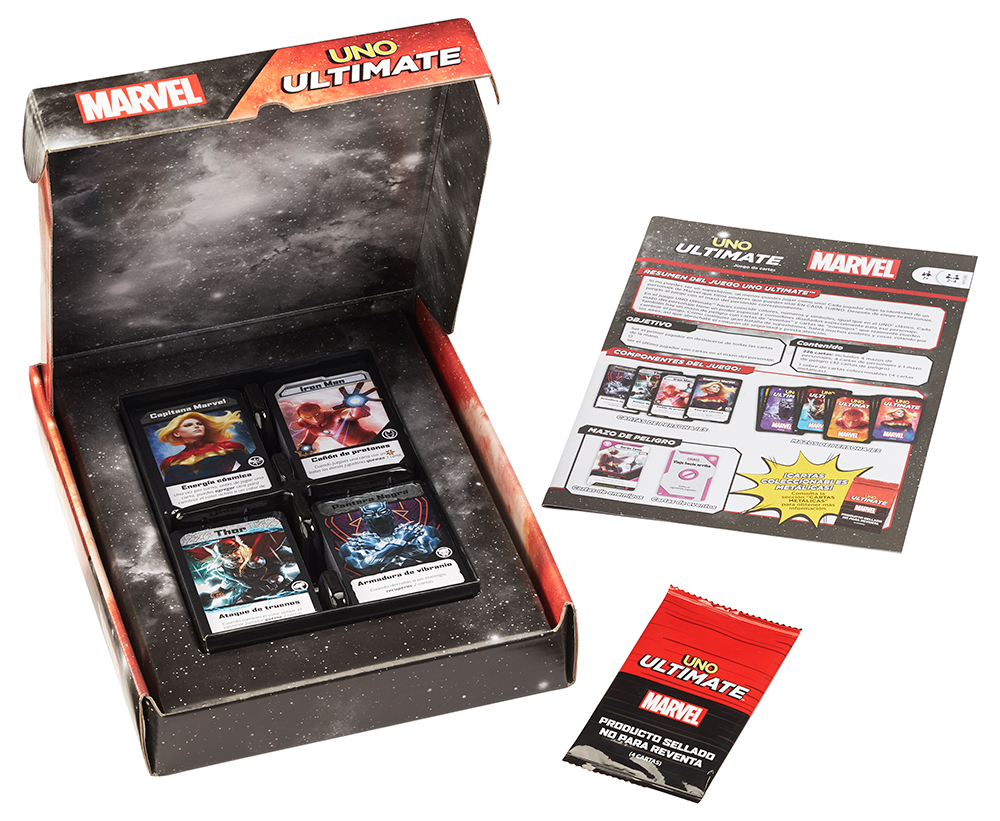 In each game of Uno Ultimate Marvel, players will work to play all of the cards in their hands, and they'll need to say "Uno" when they're down to their last card. At the same time, the game will give players two ways to win in each round.
Uno Ultimate Marvel includes four foil cards that players can keep as collectibles or include in their Uno Ultimate deck. Fans will also be able to purchase Uno Ultimate Marvel Add-On Packs that contain two foil, collectible Ultimate Marvel cards that feature characters like Spider-Man, Dr. Strange, and Scarlet Witch.
Uno Ultimate Marvel is now available for $14.99 at Target and Amazon, and for $14.88 at Walmart.
Is your family excited to play Uno Ultimate Marvel? Let us know on Twitter at @superparenthq.

Brandy Berthelson has been writing about video games and technology since 2006, with her work appearing on sites including AOL Games, Digital Spy, and Adweek. When she's not gaming, Brandy enjoys crafting, baking, and traveling with her husband.