We went hands-on with the Switch version of the game.
Trollhunters Defenders of Arcadia is a side-scrolling platformer for consoles and PC. The game is inspired by the Netflix trilogy series Tales of Arcadia, which is made up of Trollhunters, 3Below, and Wizards.
In Trollhunters Defenders of Arcadia, you'll complete an original storyline that sees you take on the role of Jim Lake Jr., who must travel through time on a quest to defeat a trickster troll named Porgon and stop the time-pocalypse. The game includes voice acting recorded by the series' actors, as well as subtitles that players can read.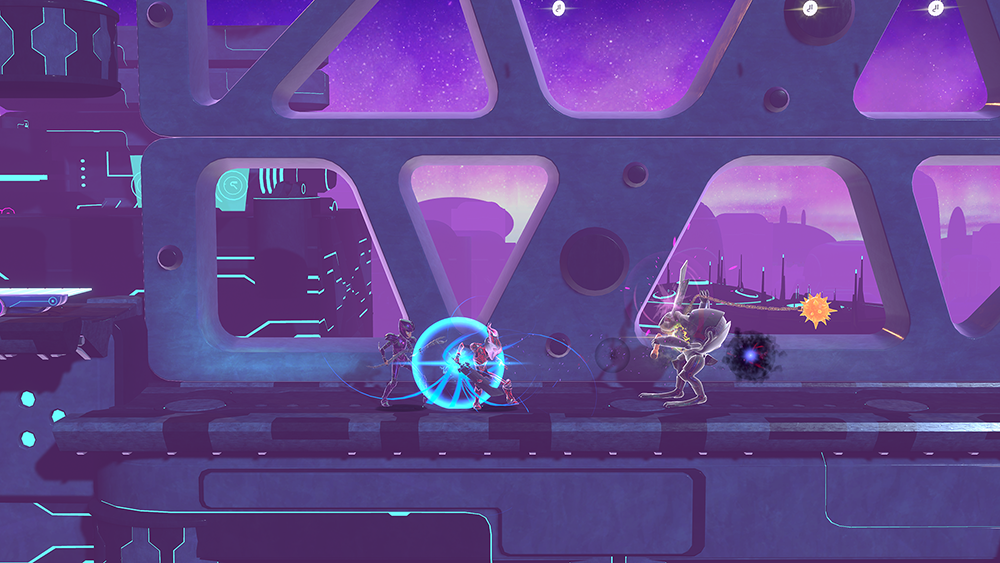 Each level of Defenders of Arcadia is full of enemies to defeat and obstacles to avoid, such as moving platforms and bottomless pits. Each stage also comes with optional collectibles that you can find (socks, gnomes, and currency). Since this is a side-scrolling game, that means you'll explore the world by walking from right to left or left to right across the screen, depending on the paths that are available.
Jim starts out with a sword that you can use to defeat enemies that run toward you in the path. Over time, you'll be able to improve Jim's armor and unlock new abilities to make him stronger. For instance, you can spend the money you collect in Trollmarket, the game's main hub, on items like armor upgrades, healing items, and more.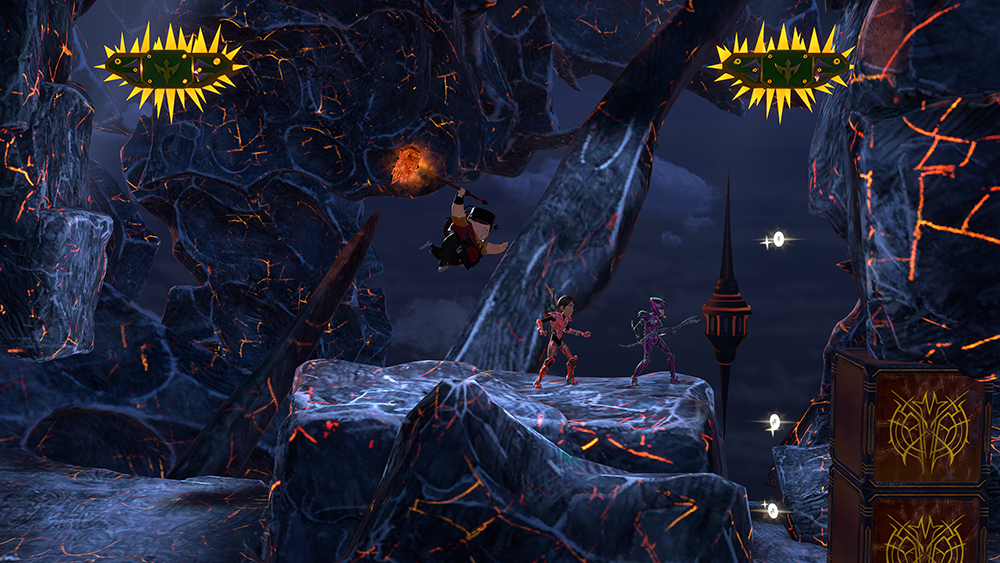 Jim has a limited amount of health, represented by hearts, and he'll lose those hearts as you take damage. If you fall in battle (or, for instance, fall into a bottomless pit), you'll lose one of your lives, but you can regain lives (as well as refill your hearts) by collecting special items as you play.
Finally, while you can play through Defenders of Arcadia on your own as Jim, the game also allows a second player to join in as Claire for some local cooperative gameplay (that is, both players need to be in the same room, playing on the same device).
Trollhunters Defenders of Arcadia is available now for $39.99 on Switch, PlayStation 4, Xbox One, and PC. The game is rated E10+ for Everyone 10+ by the ESRB.
Check out our gameplay video below to see how Trollhunters Defenders of Arcadia plays on Switch.
Disclosure: Outright Games gave SuperParent a code for Trollhunters Defenders of Arcadia for coverage purposes.