Compete in one-on-one multiplayer matches in this mobile strategy game.
Transformers: Tactical Arena is now available on Apple Arcade, Apple's game subscription service that gives subscribers unlimited access to a curated selection of games for a single monthly price. (You can learn more about Apple Arcade in our complete guide to the service.)
Transformers: Tactical Arena is a strategy game that's similar to Clash Royale and Lego Star Wars Battles. The game allows players to compete in head-to-head battles against other real players with the goal of destroying the other player's base while protecting their own.
During a battle, players can deploy their units onto the battlefield using energon. Players have a limited number of energon points to spend at any one time, but energon points recharge automatically as a battle progresses. Once a unit has been deployed, it will automatically advance toward the other player's base and attack nearby enemy units.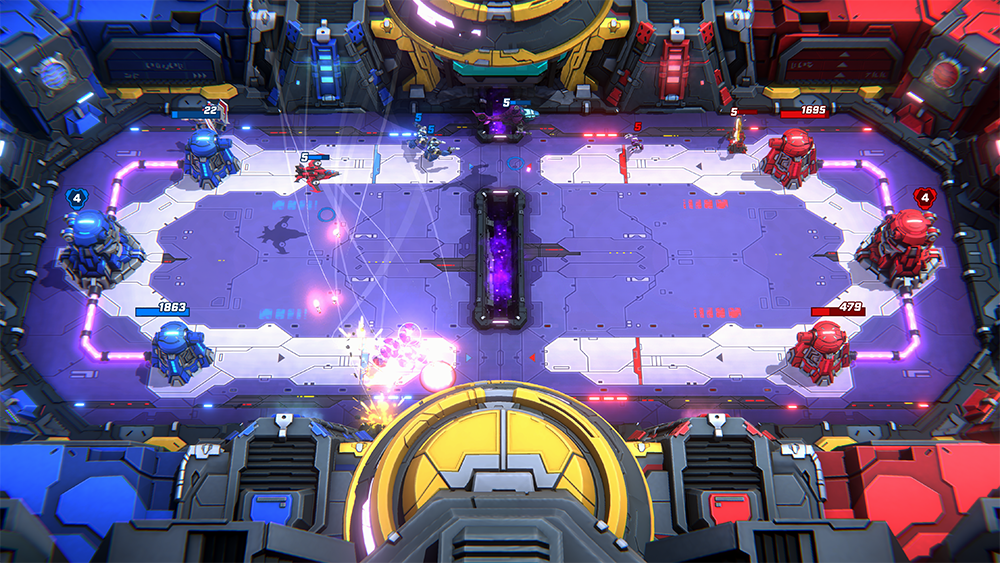 Each player has two secondary towers and one main tower to destroy/protect. As a player destroys the other player's secondary towers, they'll take over a portion of the battlefield, allowing them to deploy their units closer to the other player's base.
As players win battles, they'll earn supply crates that contain items that can be used to upgrade their units to make them stronger. Players can also collect new units for their collection over time. Since Transformers: Tactical Arena is an Apple Arcade game, it doesn't contain any optional in-game purchases or advertisements. This means players can only unlock in-game content by playing the game.
Transformers: Tactical Arena is now available on Apple Arcade. The game has an age rating of 9+.
Check out some gameplay from Transformers: Tactical Arena in our video below.

Brandy Berthelson has been writing about video games and technology since 2006, with her work appearing on sites including AOL Games, Digital Spy, and Adweek. When she's not gaming, Brandy enjoys crafting, baking, and traveling with her husband.