Build cities while overcoming physics-based challenges.
Tinytopia is a physics-based city builder from developer MeNic Games and publisher Mastiff. The game challenges players to build cities and keep their citizens happy while overcoming various challenges.
Tinytopia features 24 scenario levels as well as a sandbox mode that offers limitless gameplay. In each scenario, players are challenged to complete a main goal in order to finish the stage, and they also have optional, secondary objectives they can try to complete along the way.
Rather than simply asking players to build a series of increasingly complex and sprawling cities, the levels here may feature unique, physics-based challenges. For instance, in one stage, players are asked to construct buildings on top of one another to reach a required height. Another level asks players to balance buildings on a seesaw, and so on.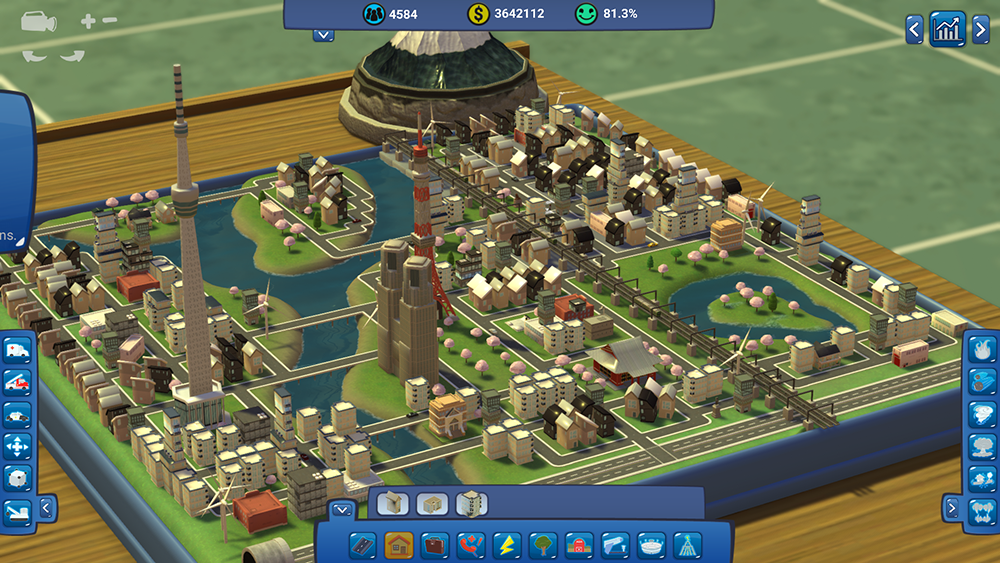 As players work on completing each challenge, they'll also need to take care of their citizens' basic needs. That is, they'll need to make sure each city has access to power, places for people to live and work, and more. In this way, the game combines realistic city-building features that you'd find in a traditional city-building game with the wacky challenges that come along with the physics-based gameplay.
In addition, the game allows players to merge buildings by constructing them right next to one another on or top of one another. For instance, players can stack two apartment buildings and then place a regular house on top of the structure to form an apartment skyscraper. Buildings will only merge if they're part of the game's blueprints (think recipes), so players can experiment (or check the blueprint menu) to see which buildings can be combined.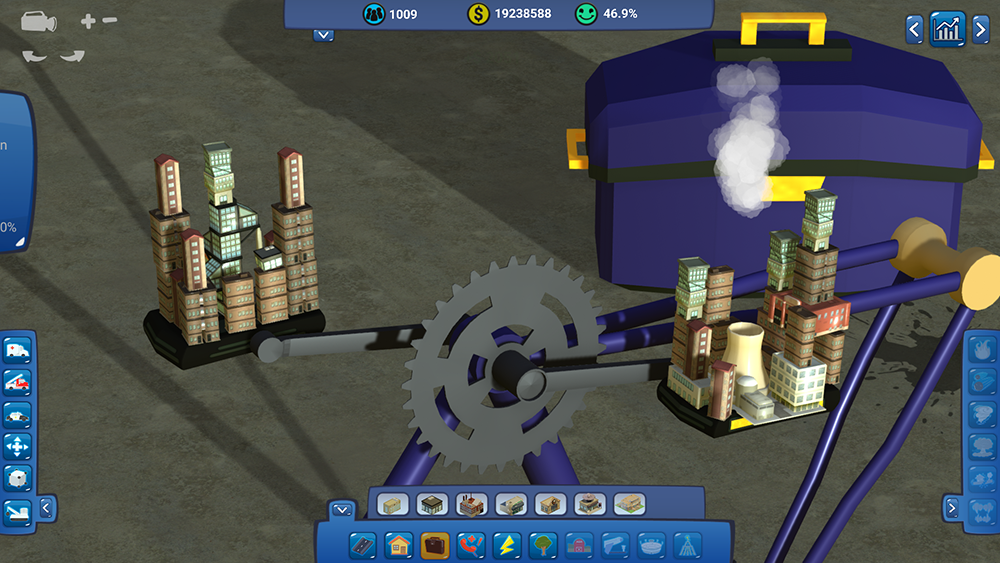 Finally, players can trigger emergencies and disasters in their towns, such as monster invasions, tornadoes, fires, and more.
Tinytopia is available to download for $14.99 on PC. The game hasn't been rated by the ESRB (many PC games don't receive ratings), but it is family-friendly.
Check out some gameplay from Tinytopia in our video below.
Disclosure: SuperParent received a code for Tinytopia for coverage purposes.