Poke-fans, your weekend plans are set.
With hundreds of Pokemon up for grabs in Pokemon Go, it's difficult to "catch 'em all" without help. Any completionist will tell you that. But, never fear, there's a new special Kanto event that will help you complete your collections.
Until April 17, Pokemon originally found in the Kanto region will appear more frequently in Pokemon Go. This includes some of Pokemon's most recognizable (and most adorable) characters, such as Squirtle, Charmander, Bulbasaur and Pikachu.
Players can also take the fight to Pokemon like Aerodactyl and Snorlax in multiplayer Raid Battles around the world. These battle opportunities don't last forever, so you'll need to be fast if you want to capitalize on them. If you need more Raid Passes (the entry tickets to these Raid Battles), you can purchase special event boxes in the in-game store that contain them.
Gamers will also earn double Pokemon Candy when they capture and trade Pokemon during this event. Don't worry, more candy in this game won't give your kid a toothache, but it will help them evolve Pokemon faster.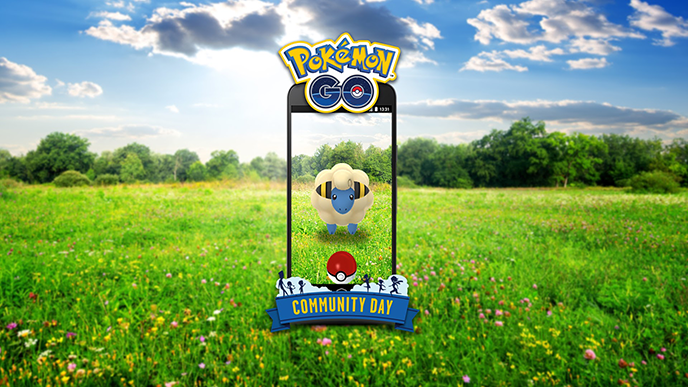 In other Poke-news, Sunday, April 15 is the next Pokemon Go Community Day. This monthly event started back in January, and on each Community Day, a particular Pokemon pops up more than normal for three hours. This month's event runs from 2-to-5 p.m. EST and features Mareep, an Electric-type sheep Pokemon.
If you evolve a Mareep into an Ampharos before the event ends, it will learn an exclusive, powerful battle move called Dragon Pulse, which you can show off in regular and Raid Battles after the Community Day is over.
Finally, for those three hours on Pokemon Go Community Day, the walking distance required to hatch eggs will be reduced by 75 percent, and Pokemon Lures will last three hours, rather than 30 minutes, so you'll be able to attract even more Pokemon to nearby PokeStops. And you thought you didn't have enough plans this weekend. Happy hunting!